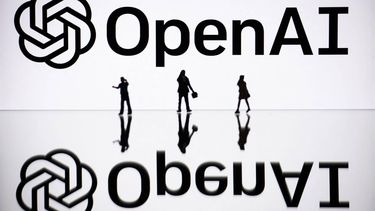 Almost all OpenAI employees are threatening to resign unless all current members of the board of directors leave. More than 700 of the AI ​​company's approximately 770 employees signed a letter addressed to OpenAI's board on Monday, stating that the signatories "cannot work for or with people who lack the competence, judgment and concern for our mission and employees miss".
American media previously reported that this involved around five hundred employees. With the impending departure of the vast majority of the staff, the future of the artificial intelligence start-up becomes a lot more uncertain.
Last Friday, CEO Sam Altman of ChatGPT parent company OpenAI was unexpectedly fired, because the OpenAI board had lost confidence in him. He would not always have been open in his communication. OpenAI co-founder Greg Brockman subsequently resigned in protest over Altman's own dismissal.
New team
Altman will now work at software company Microsoft. According to Microsoft CEO Satya Nadella, Altman, together with the resigned Brockman, will lead a new team that will work on advanced research into artificial intelligence. According to OpenAI employees, Microsoft has assured them that there are job openings for all employees at this new subsidiary.
"Your actions have made it clear that you are unable to oversee OpenAI," the staff letter said. The employees want Altman to be reappointed as CEO. They also want two new independent directors to join the board of directors.
Board member Ilya Sutskever, who is partly responsible for Altman's departure, is also one of the signatories of the letter. He now says he regrets getting rid of the CEO. "I deeply regret my participation in the actions of the board. It was never my intention to harm OpenAI. I love everything we have built together and I will do everything I can to reunite the company," Sutskever wrote on X.
ANP