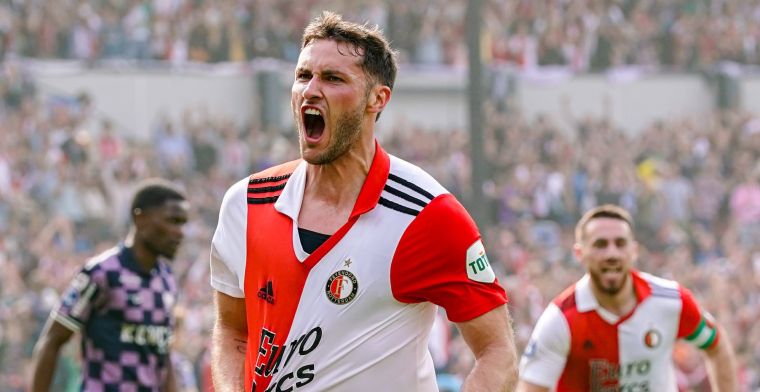 If it is up to Santiago Gimenez, he will stay with Feyenoord. The 22-year-old Mexican believes that he can develop even further in South Rotterdam.
In conversation with Voetbal International, Gimenez is full of praise for trainer Arne Slot. "Great coach, wherever he ever goes, he will be successful. He has personality and his own style. I hope he stays with us for a long time," said the striker, who was asked about his own plans. "It's not that I run away from that question. If you ask me, now, I say I want to stay."
"I'm not done yet, we're going to play Champions League, I'm in a club that feels like family, exactly what I had with Cruz Azul," Gimenez explained. "I can develop a lot further as a footballer. The problem is that sometimes you don't always have it in your own hands, football is unpredictable. But if I now listen to my head and my heart, they both say that I must to stay."
Gimenez came over from Cruz Azul for four million euros last summer. In the service of Feyenoord, he has so far played 43 official matches and 23 goals this season.