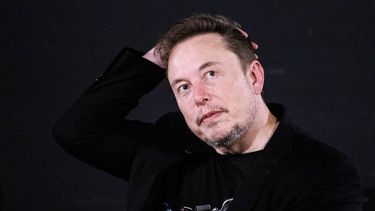 Social media platform X owner Elon Musk reports this on his messaging site, which until recently was known as Twitter.
Media Matters released a publication this week in which the research group shared screenshots of advertisements from major American brands such as Apple, Oracle and IBM. These advertisements appeared under messages extolling the ideas of Adolf Hitler and the Third Reich. Since then, major advertisers have moved away from X, such as Apple and Disney.
According to Musk, Media Matters has presented an incorrect representation of the facts. "A new attempt to undermine freedom of expression and mislead advertisers," can be read in a statement he shared. X says it presents itself as a media platform that wants to protect freedom of expression.
Income
That is why Musk wants to file a lawsuit against Media Matters and "anyone who participated in this fraudulent attack on our company." Against "their boards, their donors, their network of black money, all of it," Musk writes on X. He does not elaborate on which other parties these are exactly.
Musk himself came under fire earlier this week. This happened after he responded to a post on He said the sender of the message was telling "the real truth." The White House condemned Musk on Friday for his "abhorrent promotion" of anti-Semitism.
Musk bought Twitter last year for $44 billion and then renamed it After purchasing the company, he fired most of the employees, including many moderators. Many companies then stopped advertising on Twitter. As a result, advertising revenues fell by about 50 percent, Musk said earlier this year.
ANP