He mainly uses Twitter for his own 'promotion'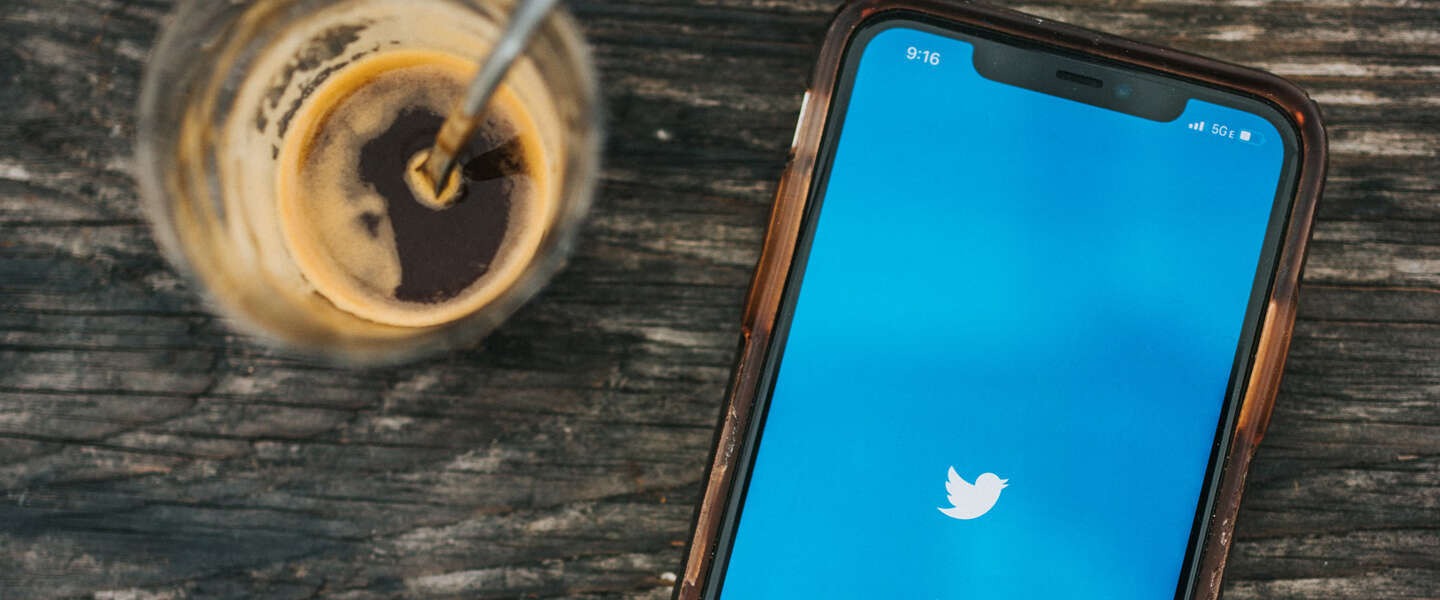 It is and remains a strange chap, Elon Musk. Since he took over Twitter and is at the helm there, he has already taken the necessary, also strange, decisions. In their own words, all to make the loss-making platform healthy again. However, he doesn't just show himself to be a tough, ruthless leader. Musk is also a sore loser and is not afraid to manipulate Twitter for his own 'promotion'. Not all remaining Twitter employees are happy about that. Well, and if Musk does something crazy, it will of course leak out. That became clear once again during the Superbowl weekend.
Musk manipulates timelines
Before the Superbowl, both Musk and President Biden sent out a tweet encouraging the Philadelphia Eagles. Musk did so in a personal capacity, while Biden, who must of course be impartial as president, did so through his wife's intercession. After several hours, it turned out that the president's tweet had popped up in many more timelines than Elon's own; 29 million impressions versus 9.1 million.
Musk couldn't stomach that and so he called in his cousin, who also works at Twitter, to do something about it. He then deployed no less than 80 technicians from the platform to do something about it. The solution came within 24 hours. Twitter's algorithm was adjusted so that Musk's tweets were no longer filtered and therefore appear in many more timelines. In fact, his tweets had to appear in timelines 1,000 times more often than they normally would.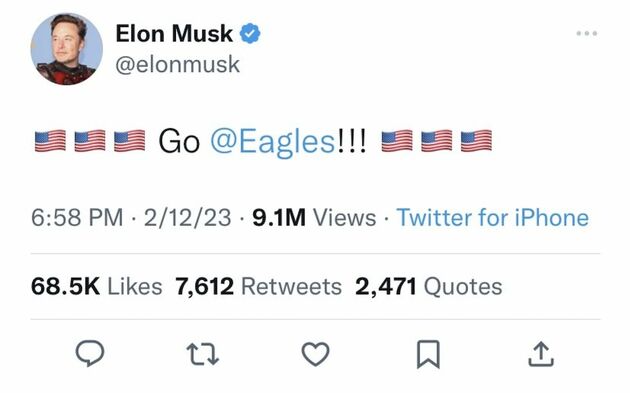 Employees are clapping out of school
A number of employees, who knew what was going on in the wake of the 'Superbowl tweets from Musk and Biden', have countered this. Platformer pronounced. Meanwhile, Musk himself had already deleted his 'Go Eagles' tweet. Possibly in an attempt to prevent his manipulation from coming to light. But of course it could also have to do with the fact that the Eagles lost the Suberbowl.
Naturally, both Twitter and Musk themselves are tight-lipped about this story. The fact is that a few hours after the adjustment was made, more and more Twitter users complained about the large number of 'Musk tweets' that they saw appearing in their timelines. The only thing that Twitter itself stated afterwards is that the 'algorithm' had indeed been adjusted, without giving further details.
One of the employees expressed his experience with Elon Musk to Platformer as follows: "He bought the company, made it a point to expose what he believed was broken and manipulated under the previous management. He then starts manipulating the platform himself, but mainly to express his opinion."