Unfortunately, cyclists and pedestrians don't fare much better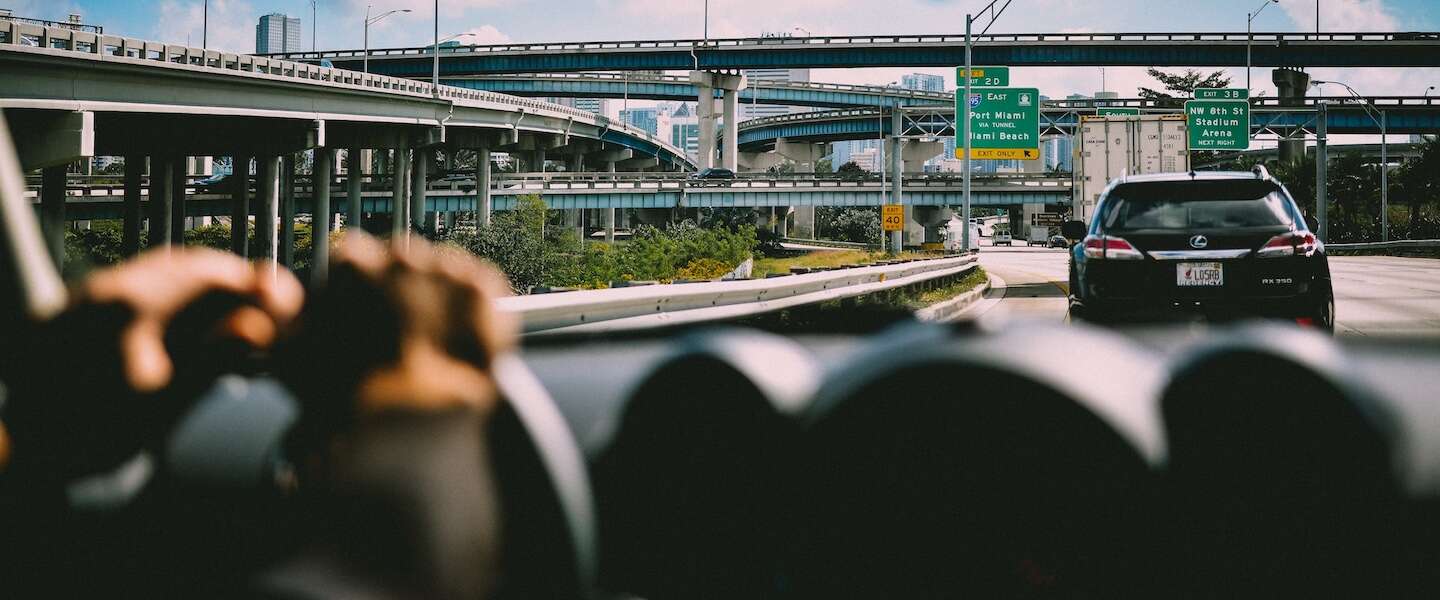 It is a special phenomenon. If you ask 100 motorists whether they are a good driver, at least 95 percent will answer that question with a resounding YES. But the lion's share of motorists are also convinced that they see quite a few 'pirates' or motorists and other road users who 'cannot drive' on the road. The French Vinci Autoroutes, known for its toll roads and parking garages, has conducted research into the behavior of motorists on the road in Europe. More than 12,000 Europeans were interviewed for the study. And the results, to say the least, do not match the self-confidence that the average motorist exudes.
Two-thirds use smartphones while driving
For years, one of the most dangerous actions you can perform behind the wheel of a car has been not making hands-free calls. From the research shows that two-thirds of European motorists still indicate that they sometimes use the phone while driving. It is difficult to convince them to put their smartphone away while driving. Fortunately, a lot of work is being done to increase the chance of being caught.
Another dangerous or irritating behavior that many drivers are guilty of is 'forgetting' or simply not using turn signals (>50%).
'I drive exemplary, but I see other road pirates'
The fact that we mainly believe that other road users do not adhere to the rules or exhibit 'road pirate behavior' is also confirmed. No fewer than 90 percent of Europeans think so. It looks a bit like an old commercial in which an older couple while driving hears on the radio that there is a huge traffic jam on the road they are driving on. "How strange, I don't see a traffic jam," says the driver. Then the camera zooms out and you see a mile-long line of cars behind the slowly driving couple.
Of course, videos of road pirates and other, shall we say, less good road users often appear online, but that behavior is of course not reserved for less than ten percent of all European road users.
Unfortunately, the chance of being caught for real road pirates, not only in the Netherlands, is still relatively small. Fortunately, examples such as the one in the message below, where a wedding procession flouted all traffic rules for minutes and caused dozens of dangerous situations, are still an exception. Usually it concerns individual motorists who behave like jerks. By the way, the wedding procession of road pirates were indeed taken off the road by the local Hermandad.
Red light and zebra crossings
Of course, two-wheelers are also sometimes guilty of dangerous traffic behavior. The research shows that in the Netherlands almost two-thirds of motorcyclists sometimes ride on the sidewalk. And running through a red light? Nearly three-quarters of pedestrians say they are sometimes guilty of this.
Almost three quarters of motorists sometimes ignore a red or orange traffic light. As for pedestrians, they don't really feel safe at a zebra crossing in Europe. Almost 90 percent say that they are sometimes afraid that other traffic will not stop when they walk over a zebra crossing.