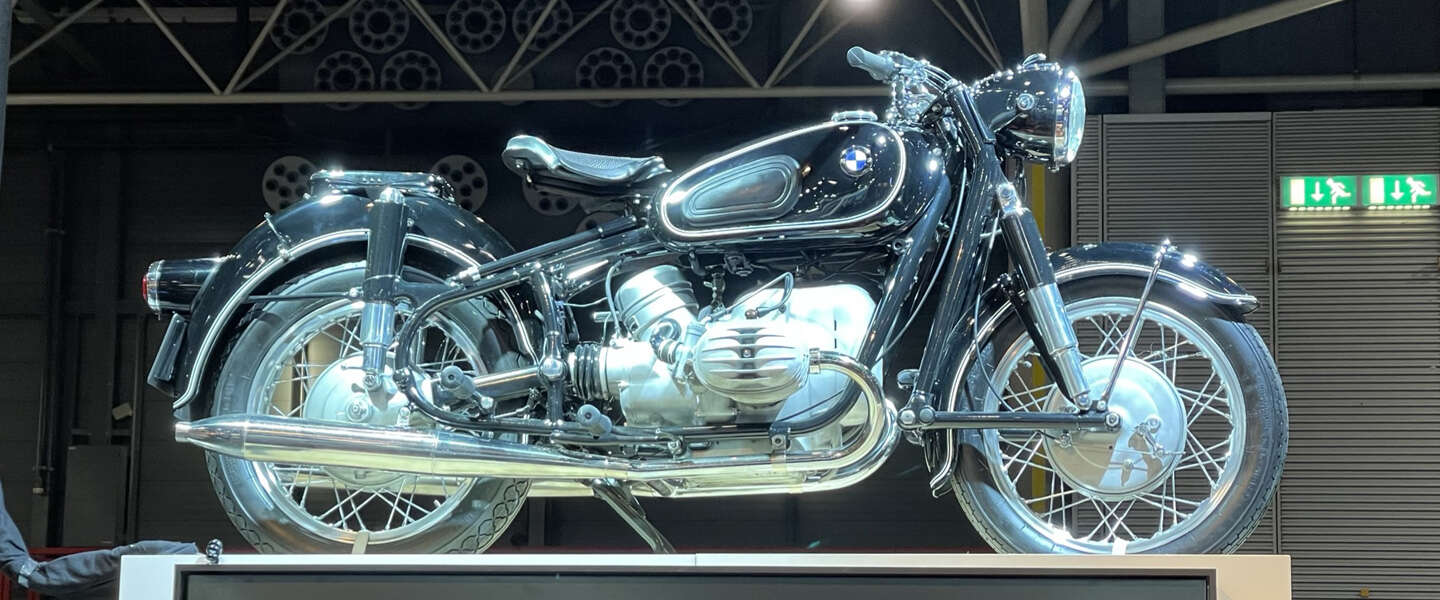 The motorcycle season is upon us again. In the past, this always meant that we kicked off with the Motor Show in the Jaarbeurs in Utrecht. However, that was not the case after two years of corona. This year again, as usual: from 23 to 26 February, all visitors can indulge themselves again with the latest motorcycles, spectacular shows and activities. Whether you are a novice or experienced motorcyclist, or if you are still orientating in this fast world. There is something for everyone at this edition of the Motorbeurs, where it is particularly striking that both new brands and existing brands are coming up with electric motors. A lot of attention for this fairly new way of driving.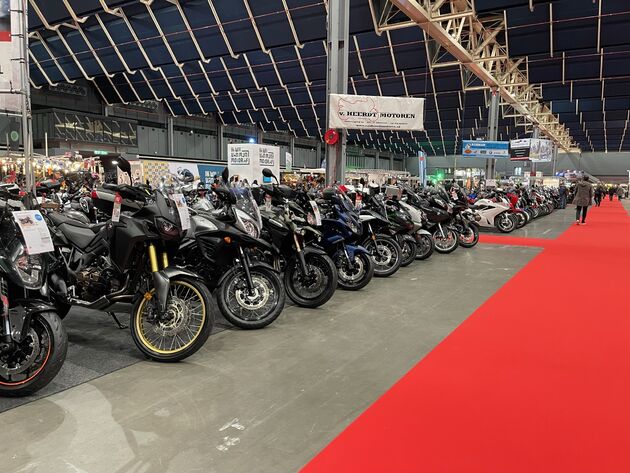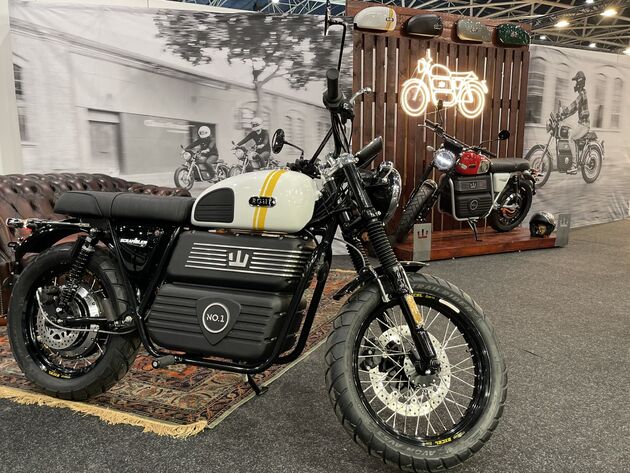 5 themes at the Motor Fair
This year the Motor Fair is dominated by five themes. In addition to the regular brands and dealer stands, the following themes are represented:
Explore
As a visitor you can find out everything about making kilometers here: What do you take with you on a motorcycle trip and what should you pay attention to when booking a suitable hotel? But here you can also get the necessary ins and outs for example if you want to drive a rally through the deserts of Morocco.
customization
For anyone who likes to tinker with the motorcycle, there is the "Customizing" theme, which includes a showcase of special paints, pinstriping and custom parts. Here you can look your eyes out and you can get good inspiration to make your own motorcycle just that little bit more special.
Performance
For the speed devils, daredevils, and competitive people there is the theme "performance". Here you will learn everything about what it takes to get the most out of yourself and your motorcycle. Whether that's circuit racing, motocross or trial riding. Here you have many different clubs and racing teams that have their nice stuff on display and are open to tell about their passion. You can also test your skills virtually here in a gaming competition.
Community
The "Community" theme is all about the social aspect of motorcycling. Here you will find various exhibitors, such as the owners clubs of specific brands or models, but also motorcyclists who jointly work for charities, (interest) associations, action groups, foundations, single motorcyclists looking for love, motorcyclists with a certain religion, etc. So if you would like to ride in a specific group, you might find your new club here with like-minded people.
eMobility
Finally, there is the theme "eMobility, innovation & sustainability". Here you can find everything and learn about the latest developments in the world of motorcycling. Think, for example, of electric motors from new brands, but also from established names. In addition, there were solutions to make motorcycling more sustainable. Alternative clean fuels or light and extremely strong fairing parts made of environmentally friendly material: we've seen it all.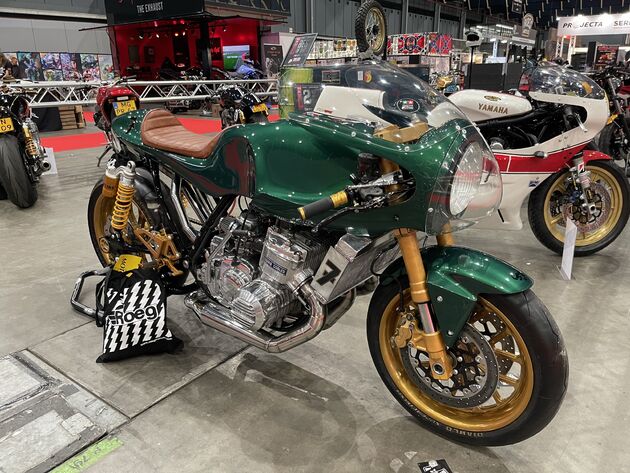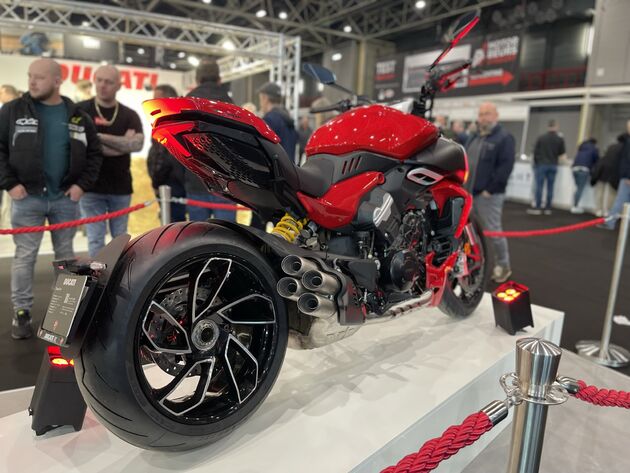 BMW R NINET 100 Years
In addition to these themes, there are also all kinds of shows and activities at the Motorbeurs. You can do various clinics and follow workshops. For example, you can do a motorcycle maintenance workshop or follow a trial riding or flat track clinic. If you prefer to watch the pros from the sidelines, there are also shows on all days.
In addition, there are brands that reveal their latest models, such as BMW, who unveiled their 100-year anniversary version of the R NineT on Thursday. It's been 100 years since BMW started producing engines: they did this even before developing and producing cars.
With its old-fashioned look, the limited edition BMW R NINET 100 years is a nod to the motorcycles of the past (like the one at the top of this article), but secretly offers a lot of modern gadgets on board.
The first thing you notice is the iconic boxer engine and the overall classic look. This 1170CC 109hp strong engine has a top speed of more than 200 km/h. These are speeds that were not achieved 100 years ago. The upside down front fork and the large Brembo brakes should also provide a modern feeling of safety and freedom.
Furthermore, the motorcycle is equipped with modern LED lighting, different driving modes and even cornering lights. But you buy this limited edition mainly for the nostalgic look. With its milled parts and beautifully designed historical details, this is truly a collector's item and an enthusiast's motorcycle. The traditional paint on chrome technique with pinstriping is also a tribute to the R75/5 from 1969 and contributes to the exclusivity of this motorcycle. The R NINET is limited to a number of 1923 pieces, of which a number will also come to the Netherlands, VMW confided to us. The engine can be configured and ordered for a starting price of 25,949 euros.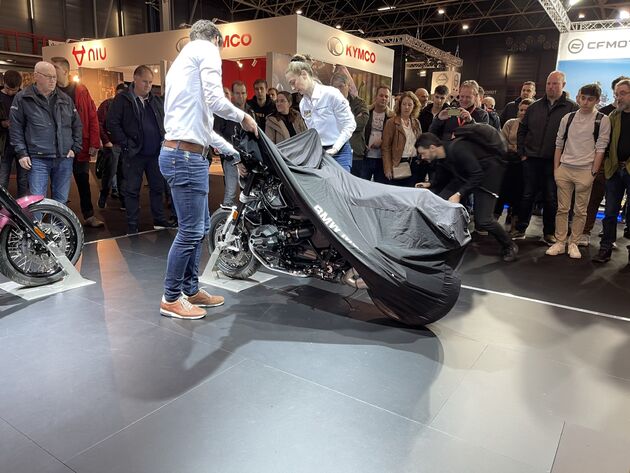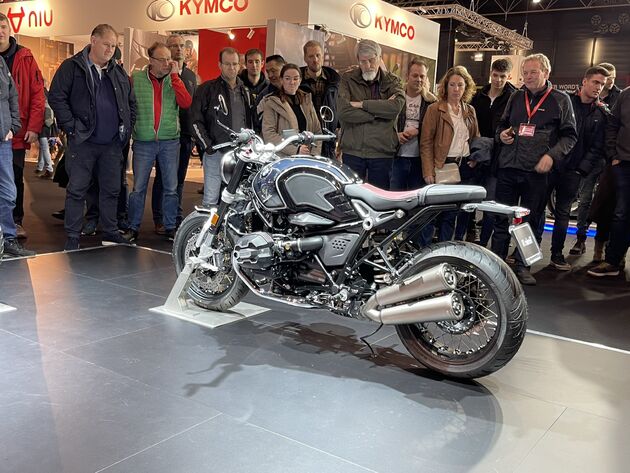 First motorcycle lesson
For people who have never sat on a motorcycle, there is the BOVAG try the bike. Here you can get your first motorcycling lesson for free -provided you are 17 years or older-. This way you can easily experience what it is like to drive a motorcycle. There are different models to choose from.
Next to this area is also the test track for people who do have their motorcycle license. As a visitor you can try your dream bike here. Because the looks are important, but how it drives is even more important. You can test this at the fair.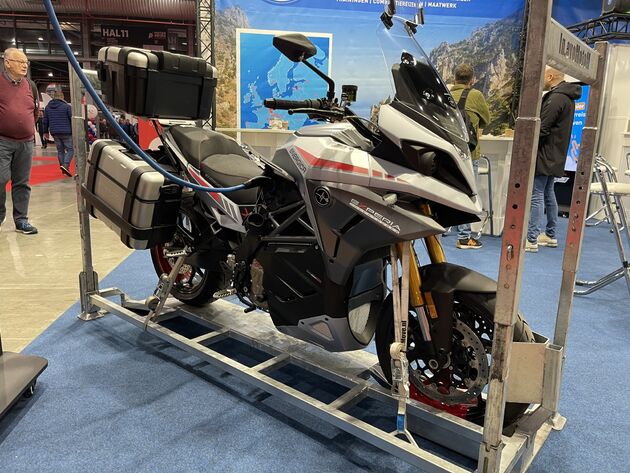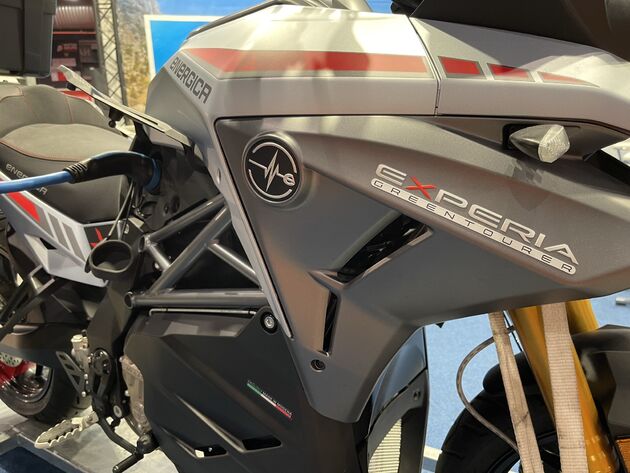 Motorcycle fair until Sunday
Whether you are looking for your next new or used motorcycle, want to buy a whole new wardrobe, or just want to stay informed about the latest developments in the world of motorcycling, there is plenty to do and see at the Motorbeurs at the Jaarbeurs in Utrecht. You can visit these until Sunday 26 February.