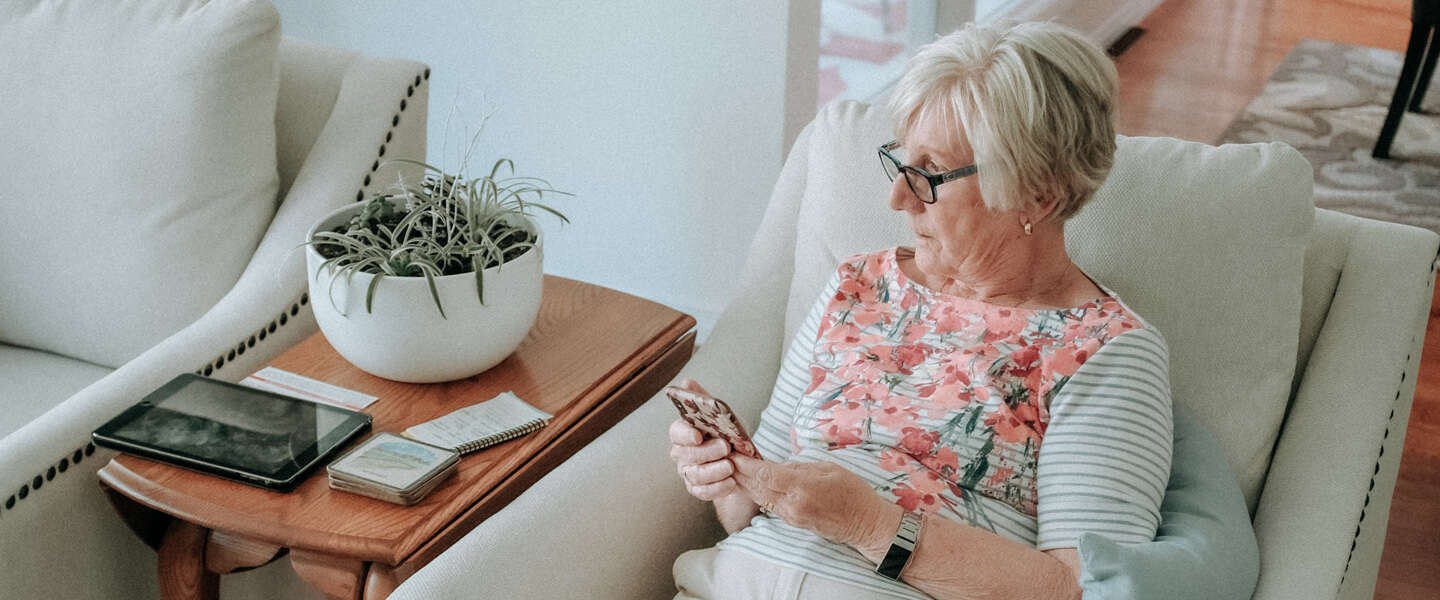 Mothers: everyone has one and it's nice to think about them on Mother's Day no matter what. Can and do you want to put your mother in the spotlight? Then you can find all kinds of perfect gifts for your mother this Mother's Day in this gift guide.
LEGO Valentine lovebirds
Although it is a Valentine's Day set, it is so cute that many a mother can probably appreciate it too. Moreover, they also look like a mother and a child, which makes it an even more heartwarming gift. The Valentine lovebirds from LEGO is also a small set, so that is also very nice: then she does not lose too much construction time. After all, she probably has a lot to do. Very nice to put down this colorful couple and to be reminded of your beautiful bond.
Dyson AirWrap
Does your mother always look at other women's wavy manes with envy? She can easily replicate that same straight-to-the-barber look. She can use the Dyson AirWrap for that. This luxurious gift comes in a beautiful storage box with all kinds of extra attachments, for a pampering moment as if she were sitting in the hairdresser's chair. Two separately available attachments were added last year: one to make curls and one with a coanda effect for extra smooth locks.
A Fujifilm Instax camera
Whether it's taking pictures of grandchildren or just herself with her friends at a party, sometimes it's fun to do it the old school way, instead of a digital image on Instagram it's much more fun to have a nice Ins taxphoto: a kind of Polaroid.
A Sonos Roam speaker
Listening to a podcast while working or doing the dishes, or during a house party or dance party with the kids: a Bluetooth speaker is a nice gift idea for mothers. You can choose to go for a luxurious Sonos Roam, which you, if more Sonosproducts are in house, can link nicely. If your mother is more of a person who sings in the shower, the new IKEA Vappeby is a good option. This small shower speaker costs only 15 euros and is also good for children on a small budget.
A smart bicycle lamp
You have them in between, those mothers who always have things to say when you leave. "Be careful!" 'Do you lock your ebike properly?' Especially mothers who do a lot of cycling themselves know how important it is. What she probably doesn't know, however, is that you also have smart bicycle lights. A nice, surprising gift for her. There are smart bicycle lights that you can conveniently charge via USB-C. The smartness of the lamp lies, among other things, in being able to show a brake light thanks to the gyroscope present in the lamp. It knows you're braking and communicates that to the traffic behind you. Or well, your mother, although she would probably like the idea if there was an extra light for you too, like Garmin Varia.
A fitness tracker
The great thing about giving a fitness tracker as a gift is that you can make it as crazy as you want. You already have a great fitness tracker for a few tenners, but you can also go all out with a full smartwatch from an A brand. Pay close attention to its size, because smartwatches in particular are often made for the somewhat coarser men's arm and that is not always charming on the often thinner, less hairy women's wrist. So pay close attention, so that you can make your mother happy with something that looks more like a piece of jewelry than a crazy bulge on her arm.
A subscription to Klikkie
Many mothers carry pictures of their children in their wallets, or like to take pictures of themselves. A photo subscription might be something for her. Klikkie is an example of such a subscription and your mother can select a number of photos each month, which will then be printed and sent to you. Say goodbye digital photo frame: just go back to old-fashioned on paper.