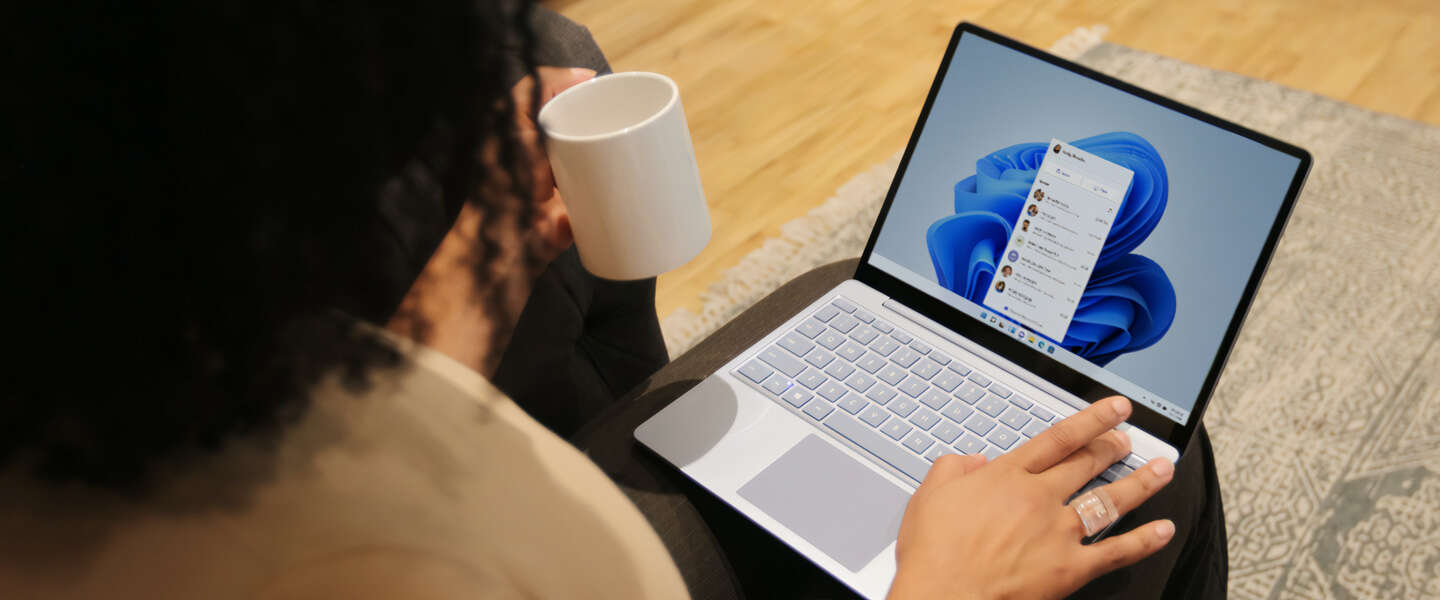 Anyone who still knows Clippy knows that Microsoft wanted to help people use its programs better from an early age. Now there will be a kind of Robocop version of the funny paperclip, namely Copilot. Copilot is an AI assistant to make your life easier in the Office programs. Exactly one day after Google announced the same kind of AI for its Workspace.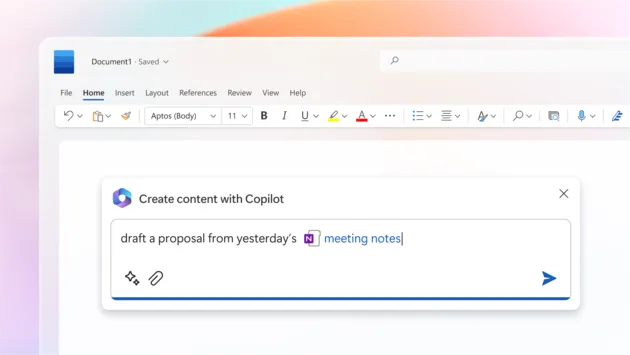 AI in Office 365
Microsoft indicates that the tool integrates language models into the Office 365 app. Think of Word, Excel, PowerPoint, Outlook and Teams. Copilot can help you type emails, help you figure out which tasks need to be created, and can also transcribe meetings live so you can review what was said afterwards. Now we have to comment on the latter that it probably works especially well with English speakers: Dutch is a bit more difficult for many artificial intelligence because it is not made for it.
There is also a new tool from Microsoft: Business Chat. It is similar to ChatGPT and is meant to be spoken to as if it were your assistant. You can ask anything, with the AI ​​searching for information in Microsoft apps, among other things. Business Chat and Copilot are similar to ChatGPT for a reason: it's based on OpenAI's GPT-4, which was launched earlier this week.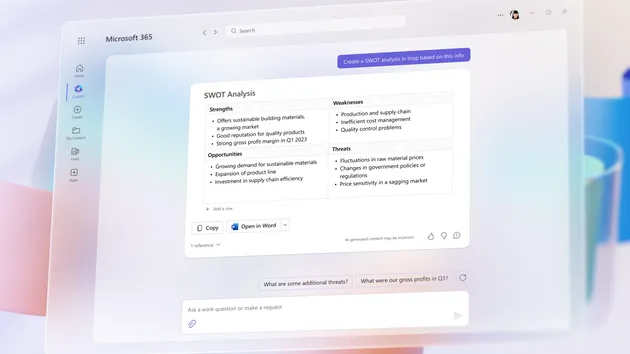 Microsoft Copilot
Like Google's AI, Copilot is currently only being tested by a small group of people. However, Microsoft expects to roll it out more widely in the coming months. Whether it also costs more and whether you need a separate license for it is still unknown. Once it's there, you'll find Copilot in a bar next to the Microsoft 365 app you're using. It can help you, for example, to supplement tables in Excel, to compose text in documents or to pour Word texts into a PowerPoint presentation. It sounds a bit like a repetition exercise, but it's kind of like the AI ​​that Google wants to introduce into its work-related apps as well.
Yet Microsoft seems to have thought about it in a slightly different way: really more from a business point of view. For example, it is the intention that Copilot also gives you an update of what you missed during your vacation. Although the disclaimer also applies here: the artificial intelligence is not always correct, so whatever you do with it: human eyes still have to go over it to check whether everything is correct. So you can't throw away all your emails after your holiday or have an 8-page PowerPoint made and send it to your manager immediately. At least, of course you can always do it, but it is not recommended.
Innovation too fast?
Although Microsoft was not the first to make this announcement, it seems to be a bit faster with the introduction of AI tools. It is very good to see that Microsoft is now quickly catching up and pioneering in this field, because it really missed a lot of boats when the internet came up. Now it seems to want to take the captain position a bit more. Of course, it remains to be seen whether it can live up to that and some people are concerned that the company is moving too fast, but it's refreshing to see the somewhat dusty Microsoft now in the front row. Although we have yet to see whether it will not cause a domino effect if things go wrong with these rapid innovations.