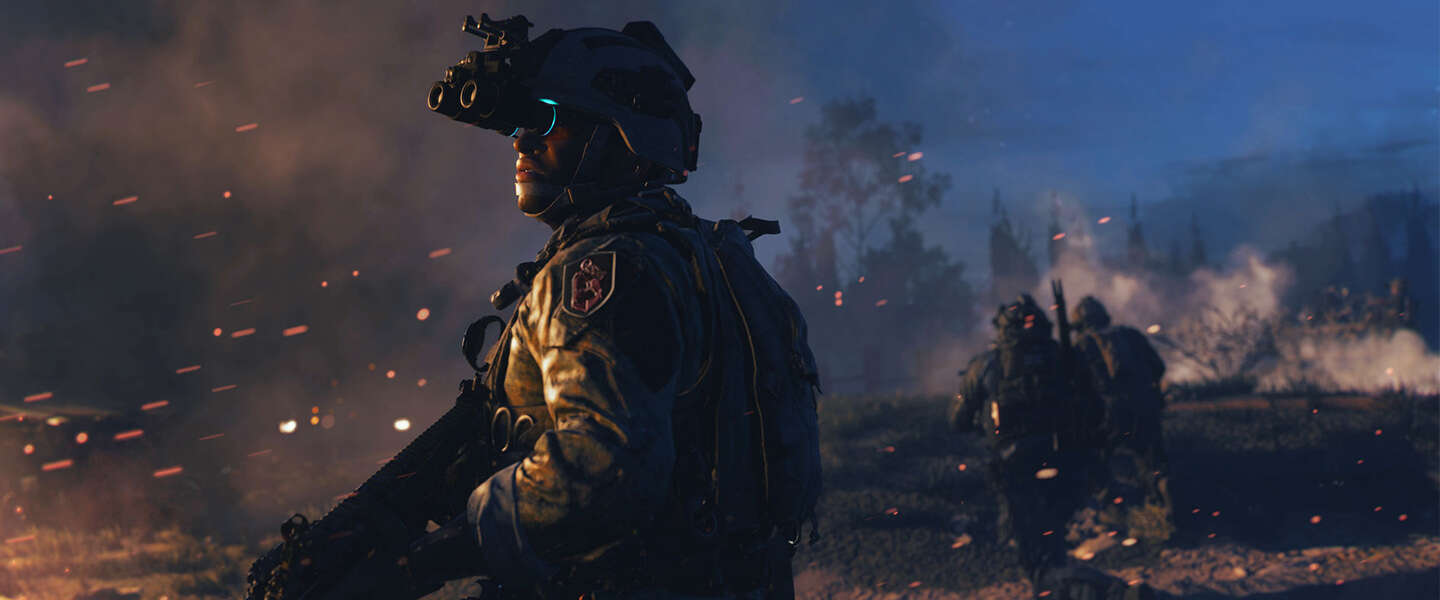 Microsoft has received approval from the EU to acquire Activision. In this the EU is going in a different direction than the consumer and market authority in the United Kingdom, which is against it. That's because Activision is one of the largest game makers in the world, and Microsoft gets access to some much-loved franchises like Call of Duty and Warcraft all at once. The EU does not just give OK, because Microsoft must adhere to a few conditions.
Acquisition
There are many fears surrounding this acquisition, because what if Call of Duty becomes an Xbox exclusive? Europe is already putting a stop to that. The EU writes: "Microsoft has no reason to refuse to distribute Activision's games to Sony. Even if Microsoft decided to keep Activision's games away from the PlayStation, this would not significantly harm competition in the console market."
It sounds like the EU is all over: we thought it would lean towards a 'no'. However, it doesn't let it happen that easily. The EU wants Microsoft to focus more on cloud gaming and in this way keep the games available to play on many different platforms. Licenses must be issued to the competition for at least 10 years. For example, all current and future Activision Blizzard games must be available on every cloud game streaming service out there. And that license may not cost money in some cases: Cloud providers receive a free license to stream those games within Europe. Gamers will of course have to pay for the games, but with that license they are sure of 10 years of support.
Activision Blizzard
But EU regulators, like the UK, felt the takeover could hurt competition around the distribution of PC and console games via cloud gaming services, but with these rules that shouldn't be a huge problem at least in the short term are. In this case, the acquisition would ensure that even more Activision-Blizzard games become available to more gamers on different platforms.
All well and good, but the EU has no more say in this case than the UK, which has already expressed its opposition on the grounds that it would not be good for innovation and that there will be less choice for gamers in the coming years. Microsoft is appealing against this decision and partly due to this decision by the EU, it could just be that the British are also starting to see a little more bread in it, especially if some conditions can be imposed on the takeover. But that is not an answer that comes in a day: it really takes months for such a profession to be through.
Not approved yet
But even if the UK is OK with it, it's not over. There is also more to the world: countries such as Japan, Brazil, South Africa and Saudi Arabia have approved the takeover, but a number of countries are still investigating. China, New Zealand, Australia, South Korea and… home country the United States are next. So yes, although there is a lot of jubilation and cheer at Microsoft about the plans of the EU, and Xbox has also spontaneously decided to create more jobs on our continent, it still has a very long way to go for this acquisition of 60 billion euros is through.
To answer what the EU agreement entails, we can therefore be brief: it actually means nothing for the time being. The EU can be an example for other countries, but it is certainly not said that the deal will be done tomorrow. Other authorities are really strongly against it. So this will take a while.