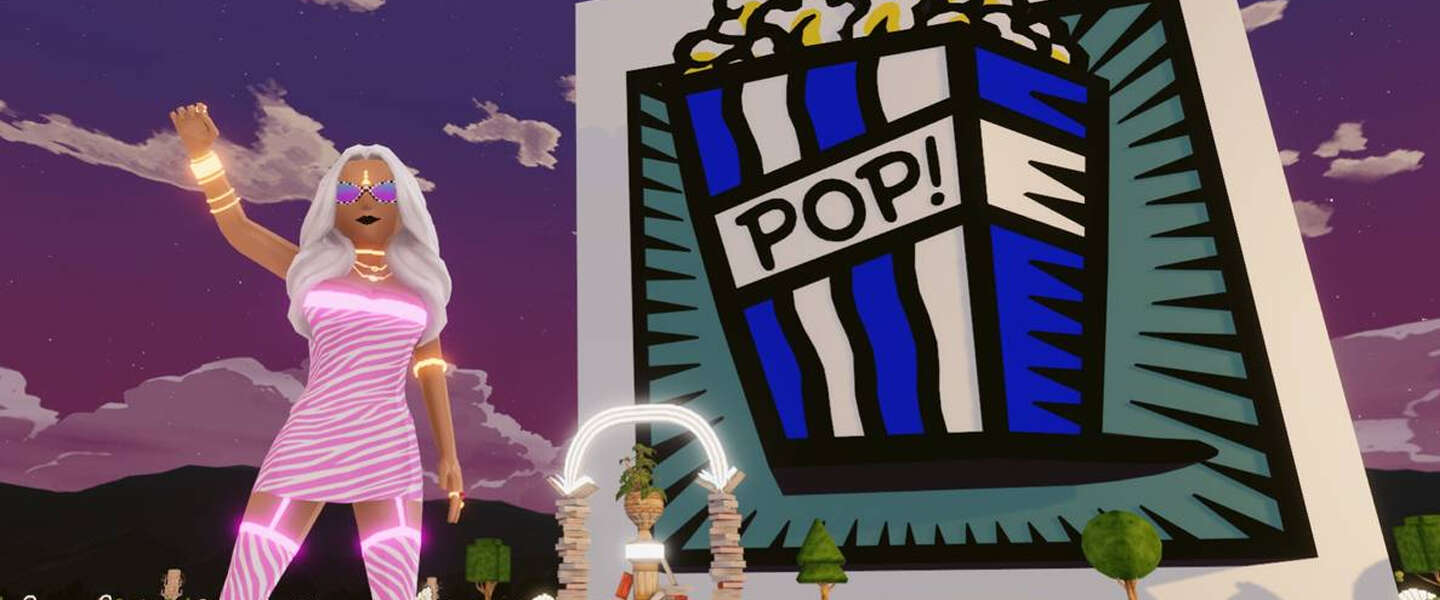 Metaverse Fashion Week. Last year it was a much-discussed event. We were looking forward to it: many people took a look at the metaverse Decentraland, to see which top brands came up with new things. The idea is great: digital fashion to give your avatar your own style. If we look at it in a Ready Player One way, it's a very good idea. But if we look at the current state of the metaverse, it has become a far-from-our-bed show. And it shows: Metaverse Fashion Week attracted 76 percent (!) fewer visitors this year: 26,000 showed up, compared to 108,000 last year. Only 1,000 people were online at a time.
Metaverse Fashion Week
The second Metaverse Fashion Week has just ended and from this we can conclude that the chance of a very big event next year is small. There were a lot of brands this year: that was not the problem. 60 fashion brands showed up digitally, including Adidas and Balenciaga, brands that are known to do a lot of digital stuff. The brands all had their own shop and you could walk past them in the virtual world of Decentraland. For example, you can see hanging bags, stand next to them and take a closer look. A bit like in a museum.
Now Fashion Week in real life is also an event that is mainly about looking. But there is also a part that is spent on networking, and it is also possible, for example, to touch the fabrics of certain clothing: that is just a slightly richer experience than online. Although: if a lot of people show up online, you could network there. Now, for example, there was a dance floor, but the music turned out to be lost a lot (via TheVerge). In addition, it's not very cool to go wild on your own: you need other people for that and they didn't come this Fashion Week.
Metaverse
On the other hand, it turns out that's not the point at all. For example, someone from the organization says: "It's all about brand awareness. A virtual fashion show is also much cheaper than a real one, and it is available to more people, she says. Although we doubt the latter is true: you'll probably reach more people by doing a live stream of the event, look at Louis Vuitton, Rihanna's Fenty x Savage and the Victoria's Secret shows from back in the day. This is viewed more often and more easily than an event that you can only view once and for which you have to make more effort to log in. On the other hand, you have more options: you can walk around yourself, you are not dependent on a director and cameras.
Fashion Week isn't a great example of a successful metaverse. It's just a question of whether it's all simply "too early," as Mark Zuckerberg thinks, or whether Fashion Week 2022 will go down as one of the most successful events in the metaverse ever.