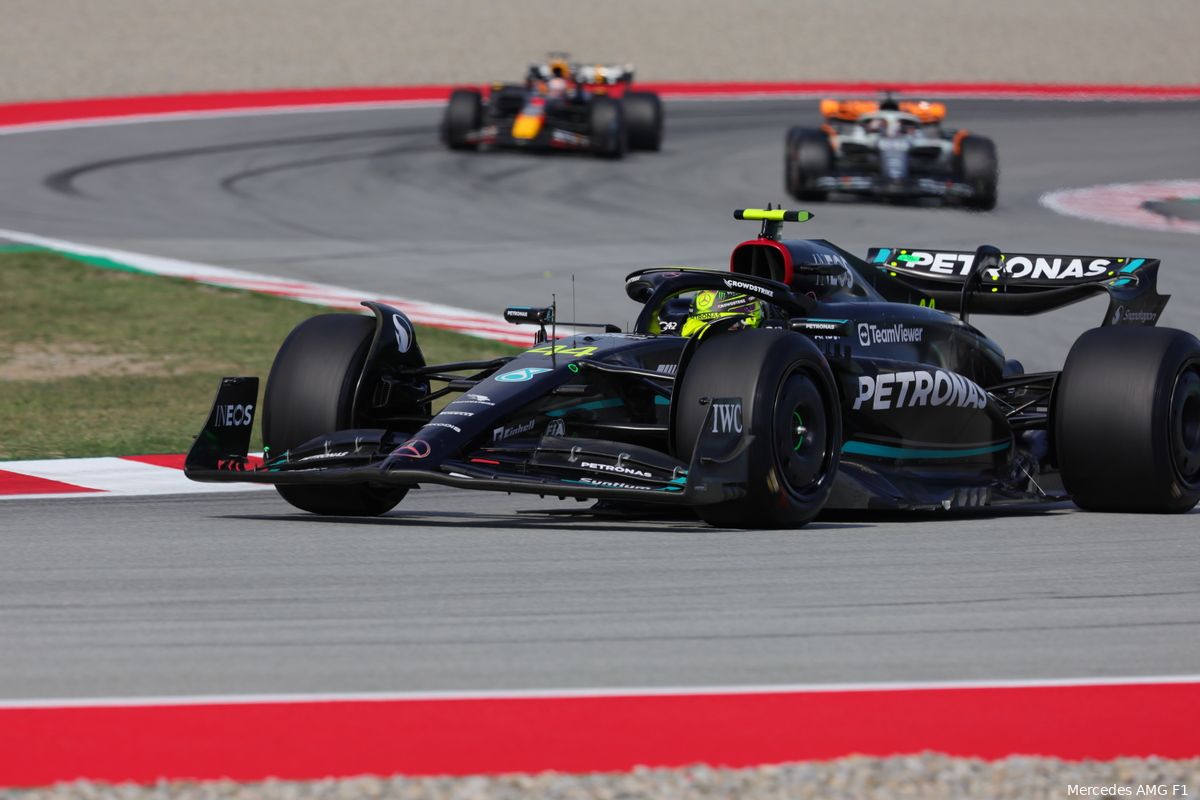 Andrew Shovlin is pleased with how the Spanish Grand Prix turned out for Mercedes, but the head of trackside engineering expects it to be a different story in Canada. The update package from the German team worked very well at the Circuit de Barcelona-Catalunya, but more effort is expected in Montreal. Then Mercedes has to compete with the other teams fighting for the last spot on the podium.
Mercedes managed to finish on the podium in Barcelona with Hamilton and Russell with two drivers. Shovlin is honest about why that worked out. "Our update package just works really well on circuits like Barcelona," says the engineer in Mercedes' debrief video. The car probably would have been good anyway, but this gave us that extra bit of balance. In Montreal it will be a different story. We don't think we will be close behind Red Bull. We expect a battle with Aston Martin, Ferrari and maybe even Alpine.'
Mercedes wants to solve communication problems
It did not run one hundred percent smoothly for Mercedes this weekend. For example, there was an incident between Hamilton and Russell in Q1 where the Mercedes drivers touched each other. "They wanted to find a car to catch slipstream. You can find about a tenth of that on the straight. The problem was that George and Lewis wanted to use Carlos Sainz's car for that. George was waiting for Sainz, unaware that Lewis was right behind. We are now going to look at how we can improve our communication.'
Communication between Russell and his race engineer also went wrong on Sunday. The young Brit reported that it was raining in turn 5, but he was the only driver who spoke about it. "We were quite surprised by the message, because we didn't see anything on the radar and we certainly didn't expect anything in Turn 5. He kept asking, but it's good that he managed to solve the riddle himself. Otherwise we would have been amazed for a lot longer', says Shovlin.