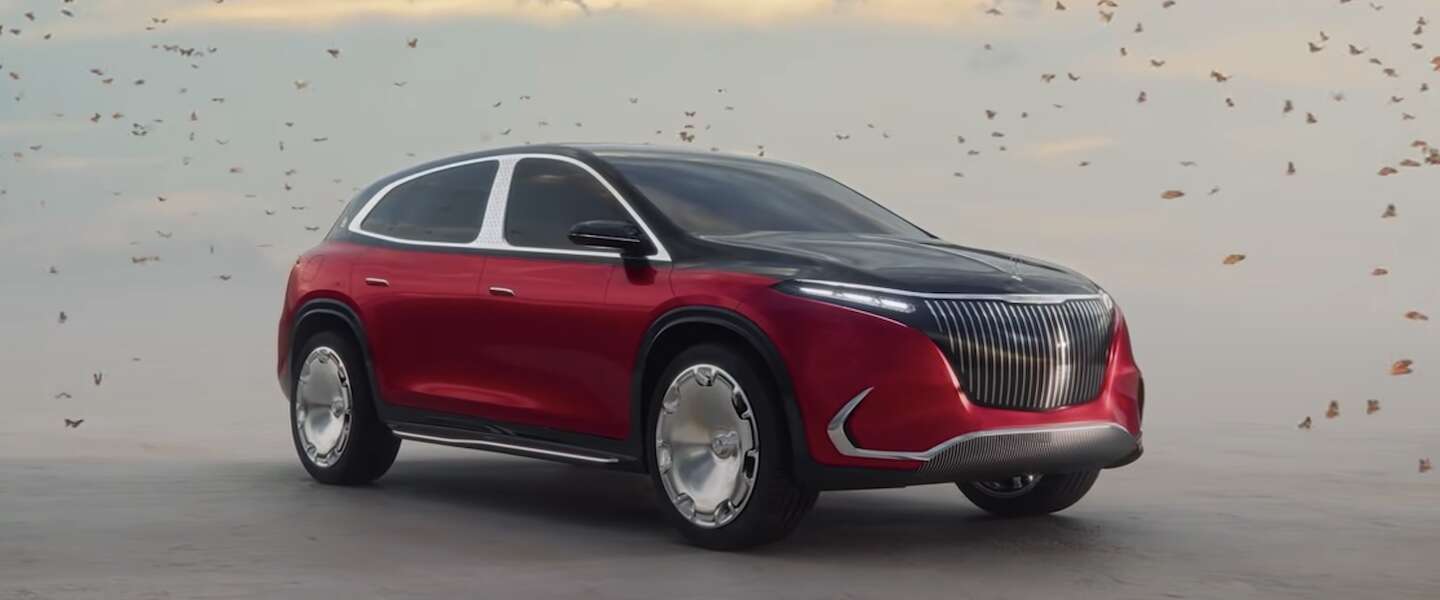 Maybach is the superlative if you want to drive an extremely luxurious Mercedes. In fact, these are 'standard' Mercedes models that are stuffed with extreme luxury. Sometimes the models are even extended and equipped with an engine that has just a little more volume, cylinders and power. Of course, the price tags are also there. The Maybach S-class, for example, has a price tag of just under a quarter of a million euros.
Maybach EV SUV Concept

But, like all car brands, Maybach will eventually have to comply with the zero-emission rules. Mercedes now has a new one concept Maybach EV shown. It is based on the EQS SUV. What it should cost? That is not known yet. Mercedes is now limited to a story about the design, the luxurious materials used and the 'emotional interior'.
About the specs, except that he will of course have all the luxury on board that you could wish for, Maybach also leaves us in the dark. This also applies to the technical specifications of the electric motor, the range, acceleration and top speed. Until then… the short demo video is worth a thousand words.
Mercedes has been known for decades for its extremely comfortable and luxurious passenger cars. In the 1970s and 1980s, more than 95 percent of all taxis were Mercedes. Jokingly, you sometimes hear someone shout (sorry) 'If I want to drive a Mercedes, I'll call a taxi', but the German car manufacturer has now shaken off that image. If only because more and more taxis from other car brands are also driving around.