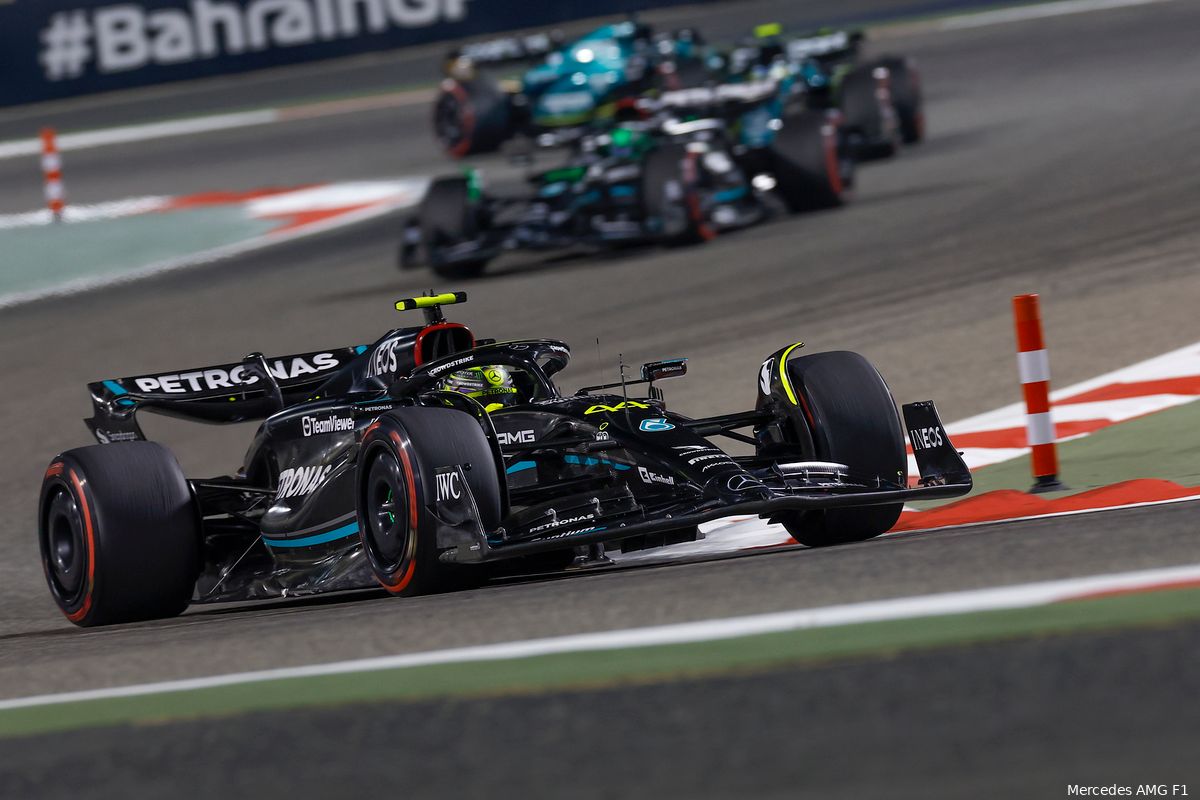 Mercedes hopes the W14 is more competitive at the Saudi Arabian Grand Prix than it was at Bahrain. According to team boss Toto Wolff, it seems that the circuit in Jeddah is better for the Mercedes car, because the asphalt is less abrasive. However, there are still obvious flaws in the car that need to be resolved as soon as possible, Racefans.net reports.
It was not the opening weekend that Mercedes had wanted. In Bahrain, the W14 still struggled too much with the track to really achieve significant results. Lewis Hamilton eventually placed himself in fifth position, fifty seconds behind Max Verstappen, the race winner. Mercedes teammate George Russell took seventh place.
Wolff 'do not expect miracles'
According to team boss Toto Wolff, there is a more positive outlook on the next race weekend in Saudi Arabia. The track in Bahrain is tough on the tires and according to Wolff that is also the biggest weakness of the current Mercedes car. "I don't expect miracles," says the team boss, "but if you look from the perspective that the track is better for the tires now, I think we will have a much better pace."
It is still up to the engineers at the factory to continue tinkering with the W14. Some significant adjustments still need to be made to allow the car to really compete with the strong cars of Red Bull Racing. "It's not just about finding those extra tenths," said Wolff, "but it's a serious problem that we can't deliver the performance to fight for the title."
Painful challenge for Mercedes to get back on track
According to the Austrian, the entire concept of W14 may have to be overhauled to have a chance of matching the Red Bulls. Certainly also in view of Ferrari, which, despite technical problems, has a more stable car than Mercedes. In addition, Aston Martin is also hot on the heels of the German racing stable, so they would like to keep them behind.
Wolff believes the team has set big goals for the car and they are doing everything they can to achieve them as soon as possible. "We all have to work on it, it's a team effort," says Wolff, who finds it difficult to admit that there is such a big gap between Mercedes and Red Bull. "Of course I would like to win every race and we win world title after world title, but this is the reality now." Wolff says he learns from it. "As painful as it is, it's an interesting challenge."