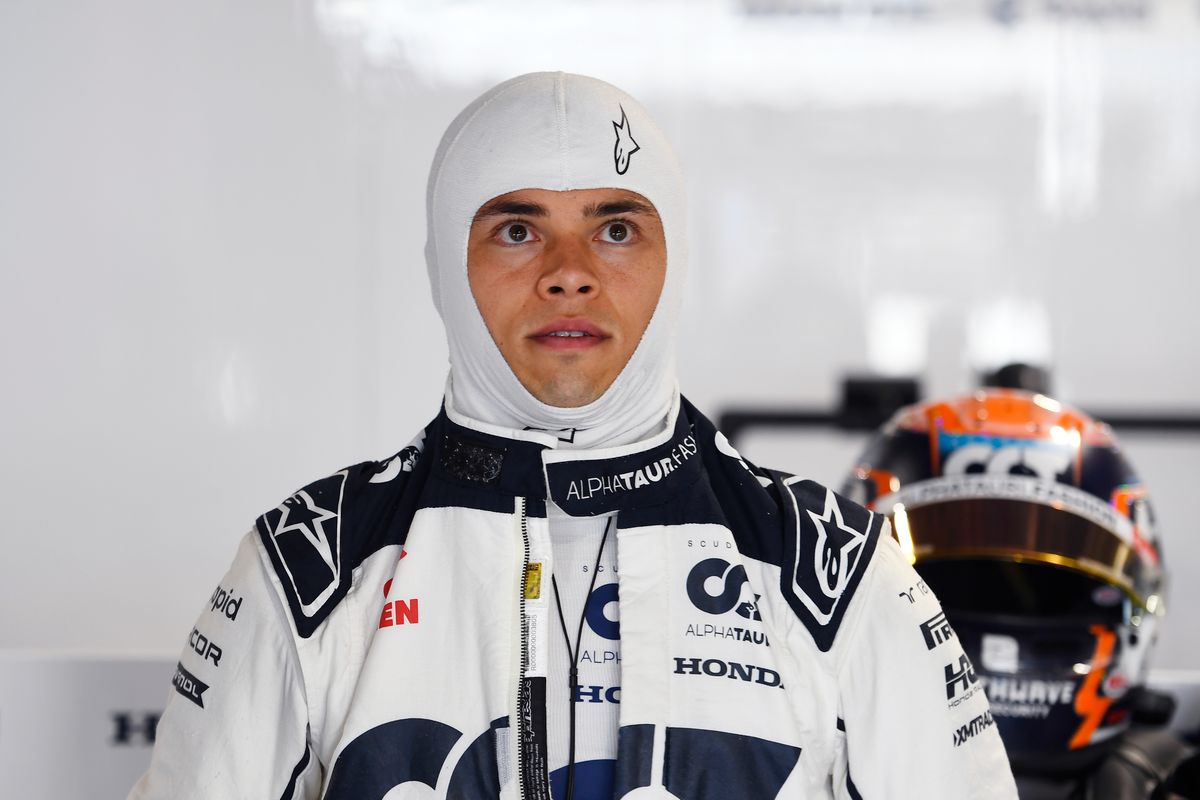 Between all the important news, you can miss a few things during a Grand Prix weekend. Don't worry, F1Maximaal.nl will keep you up to date with all the sense and nonsense from the world of Formula 1 in the Meanwhile in F1 section.
Van Gameren teases De Vries: "If he makes a mistake, it's not in Imola anyway"
Helmut Marko gave Nyck de Vries three more races to show himself at AlphaTauri before a decision was made about his future. With the Imola GP literally falling into the water, two races would remain, those in Monaco and Barcelona. At the Race Café, Rob van Gameren couldn't resist giving a teasing punch. "If he makes a mistake, it won't be in Imola anyway."
Tsunoda once again calls on people to help Emilia Romagna
Yuki Tsunoda has been helping to clean up after the floods in Faenza in recent days. He also called on people to help the victims. The Japanese makes another appeal via AlphaTauri's Twitter page, and other prominent figures also express their support for the people in the region.
Bottas suffers in Scottish nature
Now that the Grand Prix of Emilia Romagna has been canceled, Valtteri Bottas has quickly made new plans. The Finnish Alfa Romeo driver can be found in the Scottish hills with girlfriend Tiffany Cromwell. Cromwell is a professional cyclist, so Bottas can work hard to keep up with her.
Ricciardo has great difficulty pronouncing Milton Keynes
Daniel Ricciardo has returned to Red Bull Racing since this year, where he fulfills the role of third driver. Although he has driven for the Austrian team for five seasons, the Australian finds it difficult to pronounce the name of Red Bull's home base.
Ricciardo reunited with first Red Bull car: 'This car changed my career'
Daniel Ricciardo recently collided with his first Red Bull Racing car. The factory in Milton Keynes displays all the cars of the Austrian racing stable and Ricciardo came across the RB10 from 2014. With that car, the Australian won three times, including his first Grand Prix victory in Canada that year. Ricciardo therefore has fond memories of the RB10.
Team Redline wants to pound Verstappen off the circuit, but mission fails
Team Redline has had to experience how good Max Verstappen is at sim racing. The Dutchman's teammates tried to beat him off the track in the old-fashioned way. However, this misse did not succeed and Verstappen managed to drive on unscathed.
Tsunoda rolls up its sleeves and helps with flood work
Yuki Tsunoda makes herself very popular with the residents of Faenza. The AlphaTauri driver has decided to help clean up after the serious flooding in the city. Broom in hand, Tsunoda shows off his best side for the town where his team's factory is located.
Gasly gives Uruguayan the day of her life
Pierre Gasly gave a fan the day of her life. The driver took the time to talk to the Uruguayan and at the same time received the jersey of the national football team with his name on it.
Hamilton back to school: Mercedes driver visits college London
Lewis Hamilton has not been idle this week. The seven-time world champion returned to the school desks of Imperial College London for a while. There, the Mercedes driver visited the Petronas Global Technology Center, where work is being done on green technologies. Hamilton also met some students from Malaysia, the country where Mercedes' title sponsor comes from.
Helicopter footage shows flooded paddock Imola
As is known, the Grand Prix of Emilia Romagna has been canceled this weekend and the helicopter images below clearly show why that was done. What can be clearly seen is that part of the paddock of the Autodromo Enzo e Dino Ferrari has been flooded. No rain tires can compete with that anymore…
Ricciardo enjoys sister Stroll's wedding
Daniel Ricciardo attended the wedding of Aston Martin driver Lance Stroll's sister. The third Red Bull Racing driver will not have received the invitation from Stroll, but from Red Bull snowboarder Scott James. Besides Ricciardo and of course Stroll, Felipe Drugovich was also present.
Daughter Piquet harasses Verstappen with a pink hug during sim race
Max Verstappen has returned to his simulator between the races in Miami and Imola. Since girlfriend Kelly Piquet's daughter was in the same house, it could not be ruled out that Verstappen had to divide his attention again. This time the Red Bull Racing driver gets a pink hug pushed in his face.