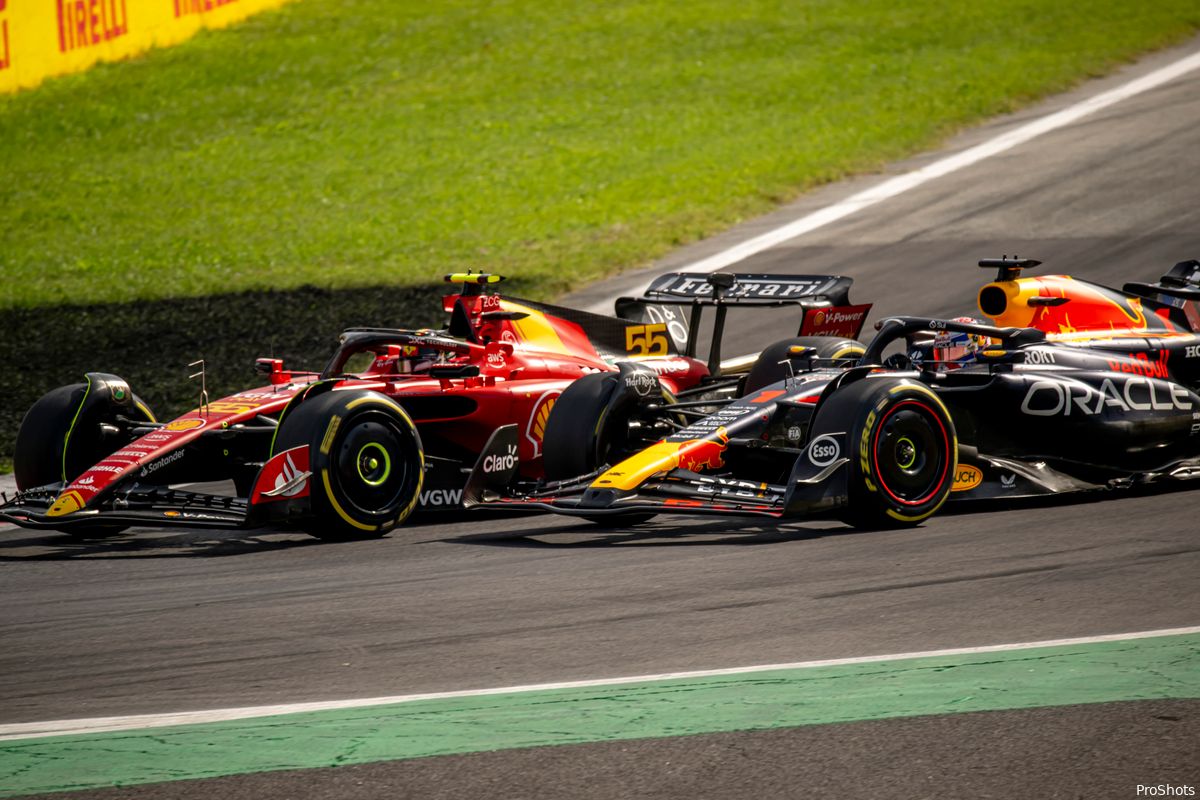 Between all the important news, you can miss a few things during a Grand Prix weekend. Don't worry, F1Maximaal.nl will keep you up to date with all the sense and nonsense from the world of Formula 1 in the Meanwhile in F1 section.
The hard and sometimes 'naughty' fight between Verstappen and Sainz
Max Verstappen could not just run out during the race this weekend. The Red Bull Racing driver first had to battle Carlos Sainz who drove in front of his team's home crowd. The Spaniard certainly did not make it easy for his former teammate. In the end, Verstappen was the winner of the fight, which sometimes got a bit naughty in the eyes of the Dutchman.