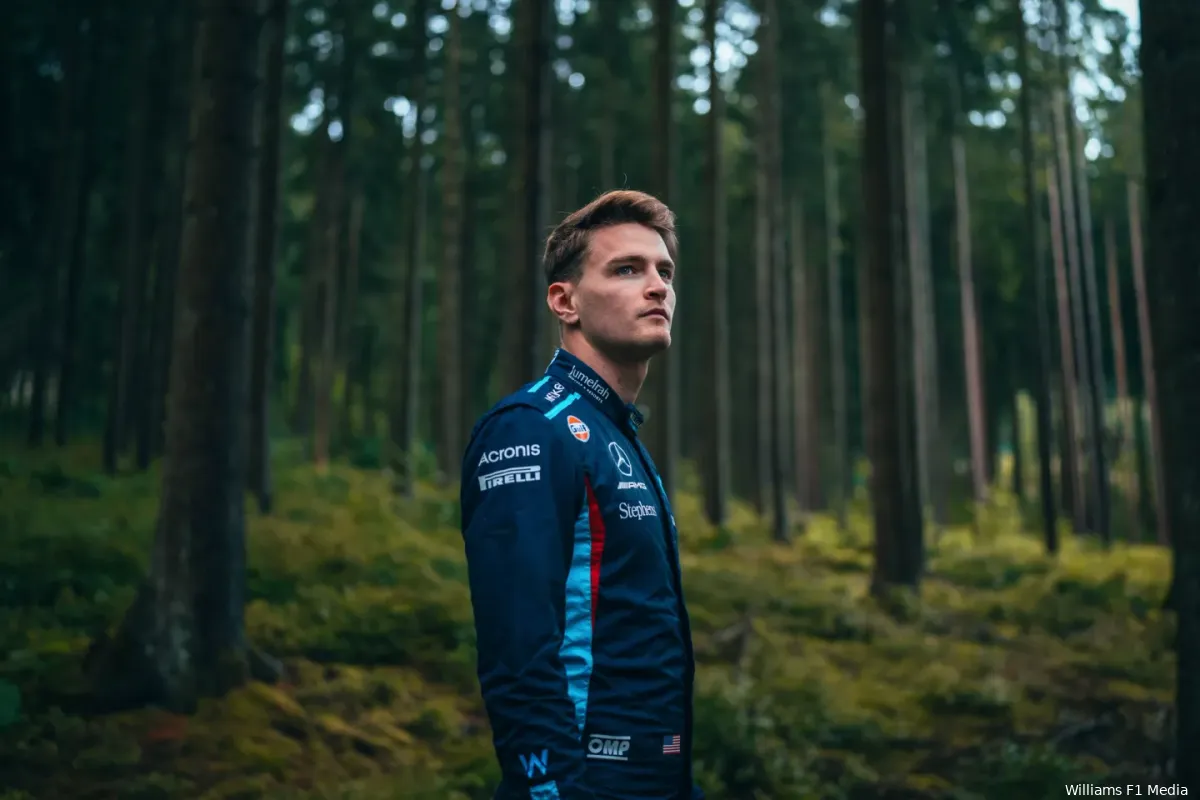 Between all the important news, you can miss quite a few things during a Grand Prix weekend. Don't worry, F1Maximaal.nl will keep you informed of all the sense and nonsense from the world of Formula 1 in the Meanwhile in F1 section.
Sargeant is also present in Tokyo
The Williams team has also arrived in Tokyo, they report in a message on their official X channel. Williams driver Logan Sargeant is resting from the weekend in Singapore and preparing for the race at Suzuka.
Lawson and Tsunoda are out and about in Tokyo
Liam Lawson and Yuki Tsunoda have also arrived in Japan and are engaged in a mysterious activity on the streets of Tokyo. AlphaTauri's official X channel has challenged fans to guess what the two are up to.
Russell is enjoying his time in Japan
George Russell is already enjoying the culture and beautiful landscapes of the country ahead of the Japanese Grand Prix. The Brit also experienced a sumo wrestling match for the first time, he shares on his official X channel.
Verstappen is building a bond with his team in Japan
Verstappen shared a photo on his Instagram Story showing him paddling with teammates at Red Bull Racing. Verstappen paddles on a different paddle field than normal, this time with a view of the large Tokyo Skytree.
Red Bull catches Ferrari and wants to take revenge in Japan: 'Suzuka is getting spicy'
Ferrari's social media team has played a prank on Red Bull Racing in Singapore. A sticker of the logo of the Italian racing stable was placed on a cool box of the reigning world champion. This was captured on surveillance footage and now Red Bull is planning its revenge.
Verstappen unveils special helmet for race in place with many memories
Max Verstappen will drive with a special helmet during the Grand Prix weekend in Japan. The Red Bull Racing driver made his unofficial debut at the Suzuka circuit in 2014 and last year the Dutchman won his second world title there. The helmet contains the colors of the Japanese flag and a small reference to the new EA game that will be released on September 29, namely EA FC (formerly FIFA), which Verstappen has been a fan of for years.
Brundle ran after Ocon with conviction, but left Piastri surprised
Before the Singapore Grand Prix, Oscar Piastri ended up in a very short interview with Martin Brundle. The former driver had just started an interview with the rookie, when he suddenly saw birthday boy Esteban Ocon walking past. Piastri was in the middle of his sentence when Brundle suddenly flew after Ocon at full speed to wish the Frenchman a happy birthday, but much to the former driver's regret, Piastri was nowhere to be seen when he wanted to finish the interview. However, Piastri is keen on a second attempt, he said after the race on X, the former Twitter, so hopefully the second round will be a bit more successful for Brundle.
Vasseur empties champagne bottle into Sainz's racing suit
Frédéric Vasseur took the podium for the first time as Ferrari team boss. Carlos Sainz took victory on the Singapore circuit and it was celebrated exuberantly. Spraying champagne quickly results in a wet suit, but for Sainz it got a little worse.
Lawson enjoys a delicious ice cream after the first points finish
Liam Lawson was the first driver ever to score his first Formula 1 points during the Singapore Grand Prix. The AlphaTauri driver is of course praised and rewards himself with a deliciously cooling ice cream.