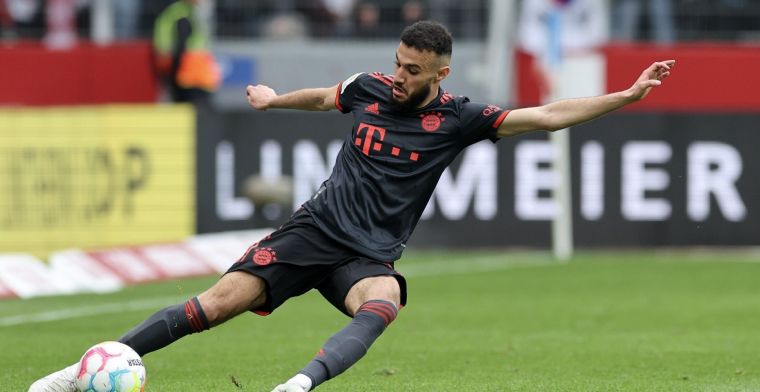 Noussair Mazraoui has taken even more time to express his disappointment in conversation with Voetbal International. Under Thomas Tuchel, he is no longer available at Bayern Munich, because the coach would not know Mazraoui's qualities.
VI traveled to Munich last week for the Champions League match between Bayern and Manchester City (1-1). Mazraoui remained on the bench for ninety minutes in that game. That is indicative of his lack of playing time under Tuchel, although Mazraoui was allowed to start again last weekend. "The trainer says: I don't know your qualities, so I can't just set you up. It's clear and honest, but I'm comfortable with it. I'm now the fourth choice as right back…"
"Well, you will see it tonight (last Wednesday, ed.) against Manchester City", Mazraoui continues. "The backs are going out, but I'm not coming in yet. And due to the overcrowded program we hardly have normal training sessions, so there aren't exactly many opportunities to show it to the trainer. The fact that he doesn't know me is then my problem. Did I ask him if he didn't watch the World Cup? I did talk about that, but then he says he didn't see it from the eyes of a trainer."
Mazraoui is not happy with his situation. "I cannot say that this trainer is not clear, but the message is of course disappointing to me. I am 25 years old, I had a good period here this season and played a strong World Cup. Then you just want to play and not just another choice sitting on the bench. Everyone who knows me knows that I will not give up. I keep fighting for my place, only the past period has been very frustrating and disappointing. "
Deposit & claim up to 5x €10 Free Bets on JACKS.NL!