With four drivers in the first nine, Red Bull advisor Helmut Marko had only positive words for the performance of his drivers during the sprint race in Brazil. Max Verstappen won dominantly, while Sergio Pérez also finished in the top three, and the AlphaTauri drivers battled with the Ferrari men throughout the race.
At ServusTV, people wonder after Verstappen's next victory whether the Dutchman is secretly starting to love sprint races more and more, but Marko immediately disabuses the presenter. 'No, but he takes points where possible. It was clear that he wanted to attack Lando (Norris, ed.) in the first corner," says the 80-year-old about the apple of his eye at Red Bull Racing.
The difference with Norris remained under two seconds for a long time, but Verstappen eventually managed to increase the gap. 'It's interesting that it wasn't until the end of the race that he started driving seriously fast. At that moment he accelerated, and before that he was purely tactical, saving the tires and keeping the distance the same, so that Lando did not come within DRS distance," laughs Marko about the Dutchman, who did not see the victory in danger for a moment come.
Pérez lost ground at the start, but quickly worked his way back up to his starting position, third place, and things also went well for AlphaTauri. 'Sergio (Pérez, ed.) did a great job of overtaking, and Yuki (Tsunoda, ed.) drove a nice race. Daniel (Ricciardo, ed.) was just one lap short. All in all, we can be very satisfied with four cars in the top nine.' Ricciardo eventually finished ninth, just half a second behind number seven Lewis Hamilton.
The text continues below the image.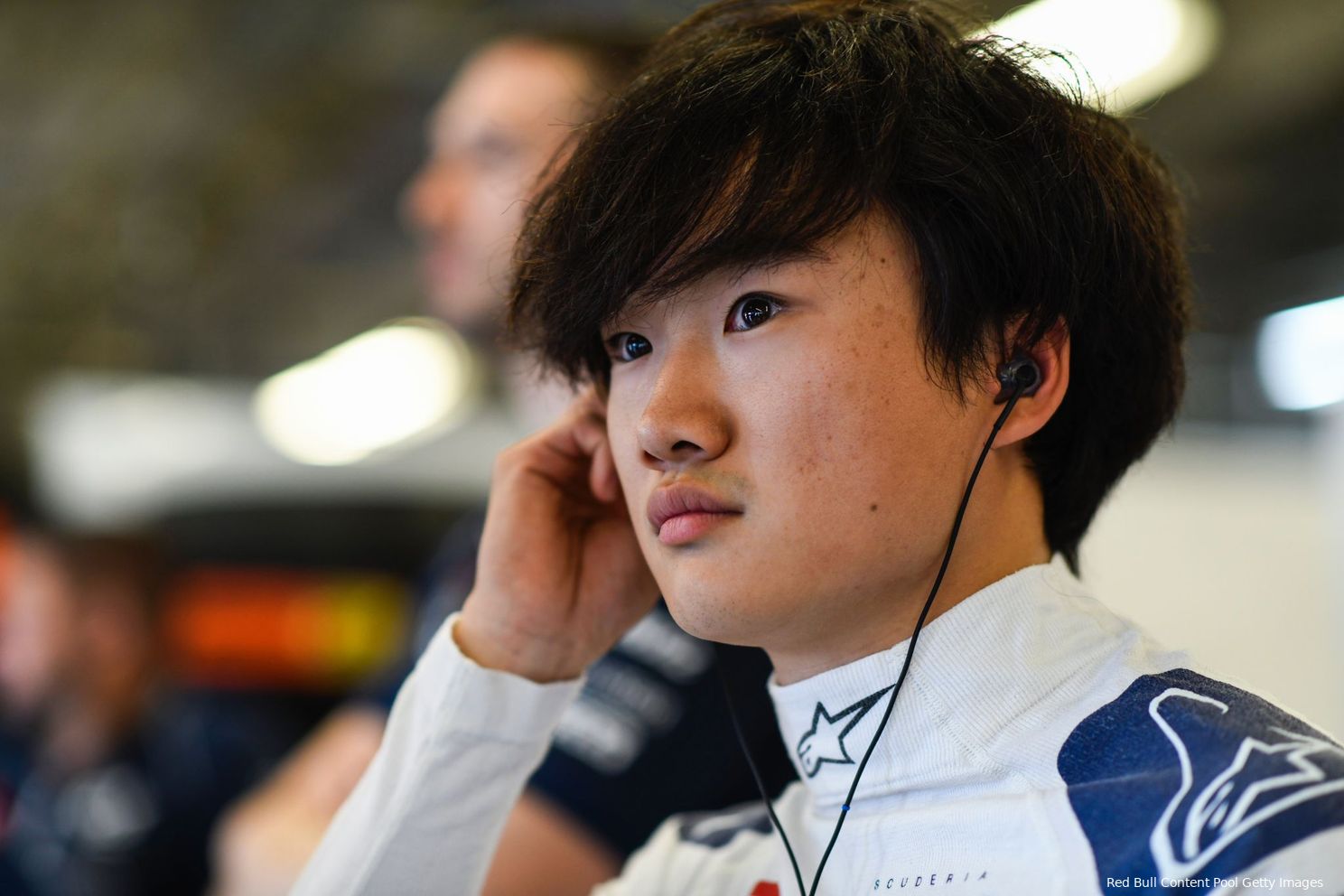 AlphaTauri reports to the sub-top
For the Grand Prix of Mexico, AlphaTauri was bottom of the pack, but for the second weekend in a row the drivers can easily compete in the top ten, although Marko is still keeping his distance. "We must mention that they started on new tires, and the drivers around them drove on used tires," Marko told former Red Bull driver Christian Klien. 'That already provided an advantage. AlphaTauri has taken a big step in terms of speed and tire management. Both drivers were seriously fast."
Friday in Brazil disappointed AlphaTauri with a double Q1 exit, but Marko thinks a good result is still achievable. 'Unfortunately we have to start relatively far back in the Grand Prix, but I think it will be at least a two-stop, so some things are still possible there. I think points should be possible again.'
ServusTV also pointed out a highlight from the race, namely Tsunoda's overtaking action on Hamilton. 'Hamilton's rear tires were damaged. Yuki's engineer had told him to be patient and wait for another round. Then he caught up with him too. He finished sixth, and those three points are very important. We are now approaching seventh place," Marko points to Williams, which now has a nine-point lead.
Verstappen can take his seventeenth win of the season this weekend in Brazil. Also betting on F1? Register now at JACKS and receive 60 euros in free bets! If you play responsibly, you keep it fun. What does gambling cost you? Stop on time, 18+