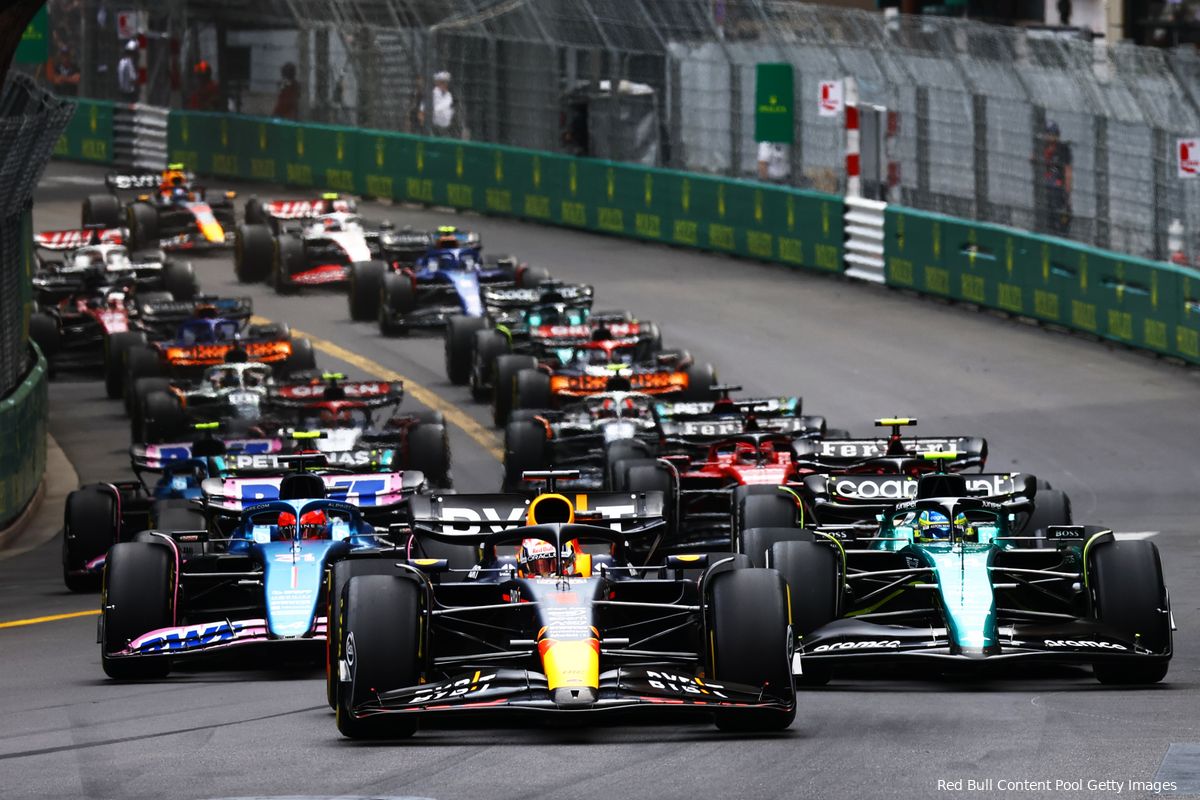 Red Bull Racing advisor Helmut Marko considers himself lucky to have a driver like Max Verstappen. The Dutchman delivered another feat last weekend, by taking pole position for the Monaco Grand Prix in the final seconds of qualifying. When Red Bull bought the team from Jaguar almost twenty years ago, Marko could not have imagined that the team would become so successful.
Verstappen's victory in the streets of Monaco gave Red Bull its seventh victory in the principality, with David Coulthard collecting the team's first trophy in 2006. The latest success means that Red Bull now has 98 victories in Formula 1, and so the magic hundred is approaching. This milestone was only achieved by Ferrari, McLaren, Mercedes, and Williams. 'It is an unprecedented success story,' Marko admits to De Telegraaf. "When Dietrich Mateschitz decided to buy Jaguar Racing in 2004, he said: let's try, who knows, maybe we'll win a Grand Prix one day."
That finally succeeded in China in 2009, where Sebastian Vettel took the scoop. The counter is now moving towards one hundred. "Our goal is to win the next few races and then reach 100 victories in Austria. It's just a pity that he (Mateschitz, ed.) can't experience that anymore', Marko laments the loss of his good friend. In theory, Red Bull can even take the hundredth victory in Canada, so to celebrate the anniversary in Austria, one race has to be lost, something that Marko would rather not see. In any case, he estimates the chances in Spain to be high: 'I expect our car to be fast in Barcelona. I'm less concerned than I was here. I expected Ferrari to be stronger in Monaco.'
Magic Max in Monaco
The Austrian not only looked ahead to possible future successes, but also looked back on the hectic weekend in Monaco. According to Marko, Verstappen showed Senna-like things in qualifying. 'I saw the images of Senna's lap in Japan, I don't know exactly in which year', he probably refers to 1989. 'That was comparable to Max's qualifying. Max's lap last Saturday was unbelievable. So on the limit, yet he had everything under control. During the race he continued on the same foot. Whether it was wet, dry, or half wet, he controlled the situation. He was the fastest when needed.'
Teammate Sergio Pérez fared significantly less well. The Mexican was left winless after a crash in qualifying and an incident-rich race, and is now 39 points behind Verstappen. "On Saturday, Checo (Pérez, ed.) made a serious mistake, and then we knew we had to do something different during the race." Red Bull came up with a clever plan, and brought Pérez in after just one lap, so that he could finish the race on the hard tires and take advantage of the pit stops of others. However, the Mexican was too impatient. I think it would have worked if it wasn't for the crash with Stroll and he had to replace the front wing. After that everything went wrong. It was a weekend to forget very quickly', said Marko, who eventually saw Pérez visit the pit lane no less than five times.