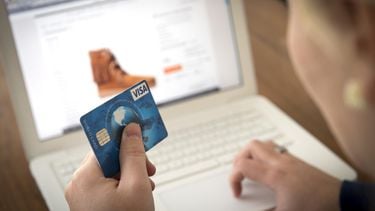 We all make purchases online from time to time. With the holidays approaching, this will increase considerably in the last weeks of the year. Scammers respond to this by offering products extra cheaply. And anyone who isn't paying attention can easily be scammed. Fortunately, there is a way to unmask fake web shops, so that you are not left empty-handed.
If you thought that online shopping can only go wrong at an unknown foreign webshop, then you are wrong. The AD reports that more and more online web shops are active in the Netherlands. They may end in .nl, but they still do not do what they promise. According to the Consumers' Association, the police already registered more than 10,000 reports of online purchase fraud in the first 9 months of 2023.
The AD writes, among other things, about the webshop Simplewerkt.nl, which has now been taken offline. In less than a week, the 'results' were 300 reports to the police from affected customers and 100,000 euros in damage. "Everything seemed to be correct, even a number of reviews on Trustpilot were positive."
List of web shops that will leave you scratching your head
While you think you have scored a nice product for a rock-bottom price, the scammers run away with your money. And that nice product? That is never delivered. This now happens so often that the police have a large list of fake sales sites, bank accounts that cannot be trusted and other fraudulent trading parties.
Under the heading 'Known rogue trading parties' on the police website, numerous dubious online stores are listed, with remarkably accessible names. Think of deluxeschoen.nl, bol-outlet.nl or chantal-modehuis.nl.
The top of the list provides wise counsel to visitors: "Always stay alert and use common sense. When something seems too good to be true, it usually is!"
You can find the list here.
This way you can find out for yourself whether an online store can be trusted
But according to the Consumers' Association, doing your own research into the website where you want to buy something can't hurt either. You can often find out for yourself whether an online shop can be trusted. How do you conduct such a study? First of all, look for reviews online. If there are few or none, this can be a warning sign.
The Consumers' Association also points to the police list and the websiteveiliginternetten.nl. You can check web addresses via that site and it turns out: "Many incorrect websites are missed during this check." The association does warn that some websites are wrongly given the green light. If the check shows that the site is (possibly) reliable, a manual check is still useful. Some websites are wrongly given the green light.
Finally, the Consumers' Association recommends blocking advertisements. Because the majority of victims of fake stores are attracted through advertisements on social media. Do not use social media, such as Facebook, via the app, but open it in a web browser such as Firefox and use a good ad blocker. "With this approach you can block all advertisements, including those from malicious web shops."