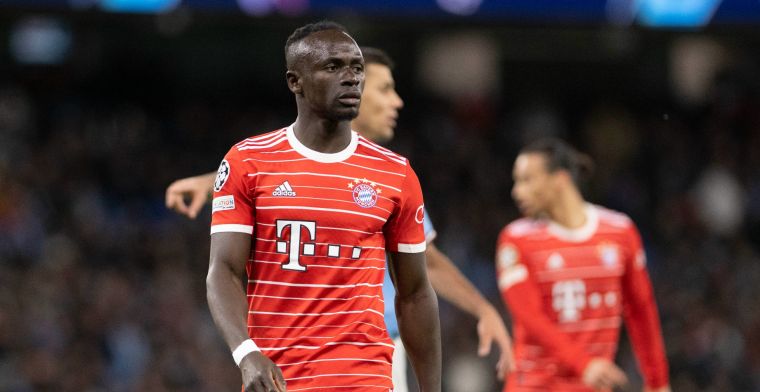 Sadio Mane must reckon with a heavy punishment. Earlier on Wednesday, it was announced that the Bayern Munich striker had beaten teammate Leroy Sané after the Champions League match against Manchester City (3-0).
During the duel, it came to a get-together between the two ruffs and afterwards it would have escalated in the dressing room. In doing so, Mane reportedly punched Sane in the face. The German branch of Sky Sports knows that Bayern's selection is done with Mane. The feeling would prevail within the group of players that the Senegalese has left after this season at the latest.
Bayern's club management will meet on Wednesday evening to discuss the incident. Mané has to take into account a fine, suspension or, in the worst case, dismissal. "Nothing is ruled out at the moment," it sounds. In the meantime, things are 'bubbling' on the board floor, Sky knows, which is supported by Kicker. Bayern is considering excluding technical director Marco Neppe from the reserve bench during matches. The 36-year-old director would not sit well with his colleagues, because he often complains to the fourth man and thus discredits the club.
❗️ Night @kicker-Information is given by FC Bayern die definitive Überlegung, dass Marco #Fakeder Technische Direktor, künftig während eines Spiels nicht mehr auf der Trainerbank sitzen soll. #fcbayern

— Georg Holzner (@georg_holzner) April 12, 2023
Two goals or more in De Kuip: up to 100x your stake!