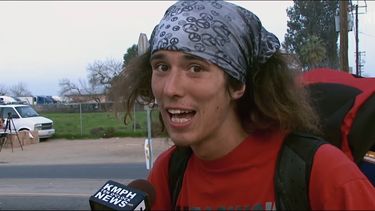 We all get confused with someone else sometimes. But being mistaken for a murderer? And because of that similarity without your knowledge getting a role in a well-known true crime documentary for an audience of millions on Netflix? Few people can say that (and that's a good thing). "They put your picture with a killer, lol!"
It all has to do with the documentary The Hatchet Wielding Hitchhiker, which can also be seen on Netflix in the Netherlands since January 10. At first, 27-year-old American Taylor Hazlewood knew nothing about this. But that changed soon after its release. Then his phone started to explode with questions.
So a friend contacted him. "Dude, this is so weird. I'm watching a documentary about a murderer and suddenly I see your picture. How did you get there?" he asked. Another texted him asking why the hell he's on Netflix. A former colleague could laugh about it. "They put your picture with a killer, lol!"
After some detective work, an innocent man finds out what's going on
But Taylor Hazlewood didn't laugh. After he was quite confused at first, he went to investigate. As it turned out: a photo of him, in which he posed almost four years ago with an ax in his hand, was used in the documentary. The main character in that documentary, a murderer, is known for his striking use of an axe.
The Hatchet Wielding Hitchhiker tells the bizarre story of a hitchhiker who becomes nationally famous in America when he tells his story about an accident as an eyewitness. His interview with the American Fox News has gone viral, partly thanks to his hilarious explanation about using an axe. "Smash, smash, smash!" he yells for the camera. It's going to be an internet meme.
A few months later, the man, who is still seen as an internet hero and even appears on well-known American talk shows, is arrested on suspicion of murder with the murder weapon, you guessed it, an axe. This Kai McGillvary confesses to the police about his act. The man has now been detained for several years.
This is how the documentary was announced a few months ago.
Man has to explain every time that he is not a murderer and is suing Netflix
Hazlewood is unaware of this murderous hitchhiker's story. In 2019, he takes a photo of himself holding a friend's axe. He puts that photo on Instagram and for more than 3.5 years it is only his hundreds of followers on the social media platform who see the photo. Until Netflix decides to use the photo in the documentary. Why Netflix uses this photo is unclear.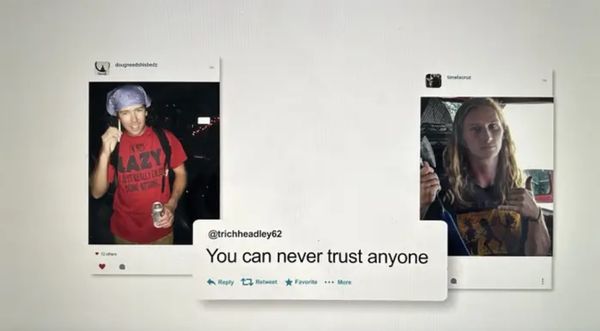 Hazlewood has since had to explain to his friends, relatives, colleagues and acquaintances that he has nothing to do with what is seen in the documentary, writes The Washington Post. Yet thousands of people see his photo every day, while the narrator speaks of a "stone-cold killer." "This will continue for the rest of his life," Hazlewood's lawyer told the American newspaper.
The young American does not leave it at that. Last week, he officially sued Netflix in a Texas court. He accuses the streaming service of defamation and of using his image without permission. The American is seeking damages of $1 million. He also wants to prevent the same from happening to someone else.
Incidentally, Netflix often incurs the anger of viewers with documentaries and series. At the end of last year, conservative Turkey was still in turmoil due to a series on the streaming service. "A big scandal," some in the country said.