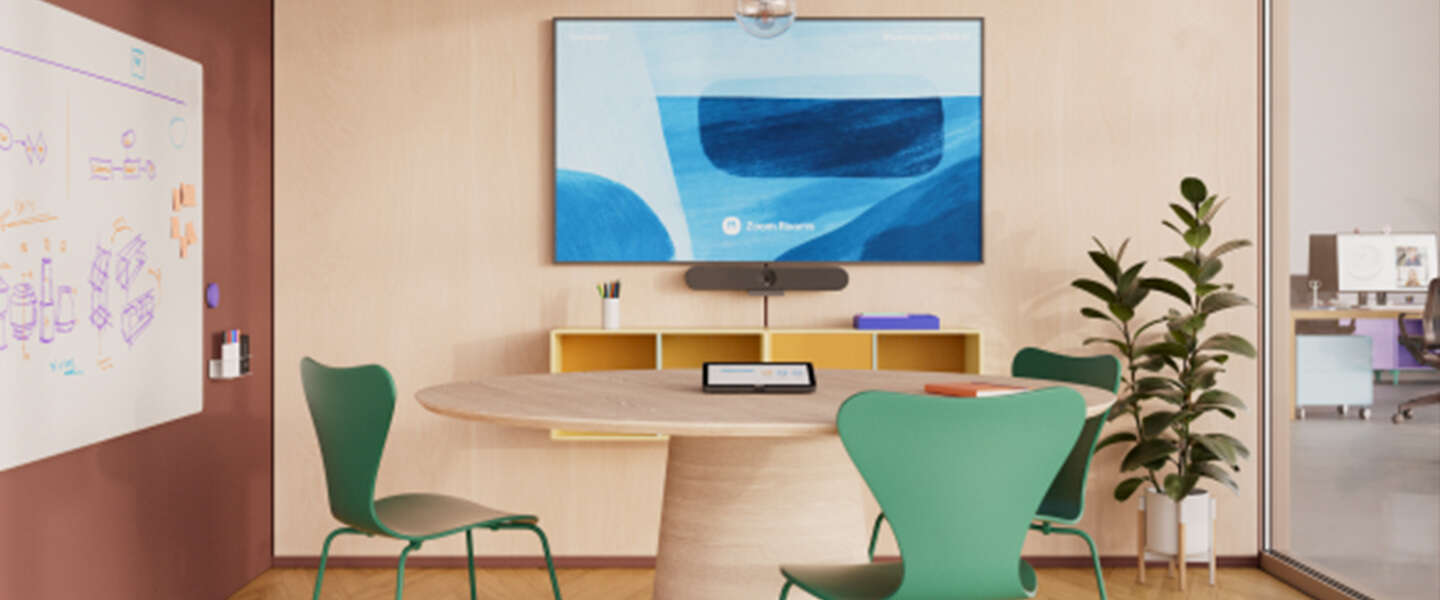 Logitech has unveiled a new all-in-1 video bar. The Rally Bar Huddle is made for meetings in small spaces and is equipped with all kinds of conveniences, such as a speaker and noise reduction with artificial intelligence.
Rally Bar Huddle
The Rally Bar Huddle video bar is intended to be used in combination with a screen. During a video conference you can see the person you are meeting with on the screen, and the Logitech Rally Bar Huddle makes it easy to hear the person. Of course, Logitech already makes cameras, so this video bar is a logical extension of its range.
Logitech promises that the video bar is easy to install and that it integrates seamlessly with Tap IP (via CollabOS). Tap IP is Logitech's controller that works via touch to better control the meeting. Although it has been a while since we were at home en masse due to corona, many companies are now ready to convert their meeting rooms and ensure a good audiovisual experience. That way, hybrid workers can talk to each other as if they were in the same room. Research firm Futuresource even claims that 68 percent of companies have plans for this.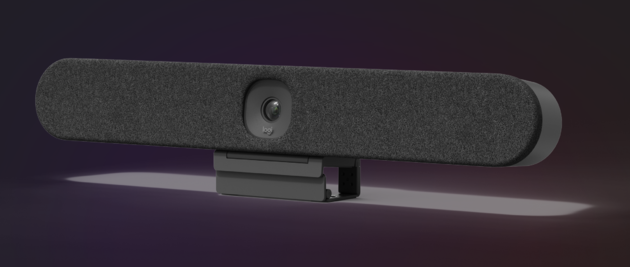 Logitech sound bar
Logitech is known for its fairly affordable gadgets and that also applies to the Rally Bar Huddle, although it is clearly aimed at the B2B market: the suggested retail price is 1999 euros. The device is made for use in rooms with six people. The audio is made twice as loud as with the Logitech MeetUp, partly due to the system with six beamforming microphones. Sound suppression is also an option thanks to artificial intelligence: it listens in and distills whether someone is speaking that needs to be heard, or whether the sound is in the background that can also be filtered out. Logitech says it makes people who aren't in the meeting room sound like they are.
The idea is that the Rally Bar Huddle is getting smarter and smarter. Logitech: "By regularly pushing updates, advanced features are added, such as RightSight 2. With RightSight 2, teams have access to various AI functions, including Speaker View. Speaker View ensures that the active speaker is detected and clearly shown, while at the same time the entire room remains in view."
Rally Bar Huddle runs through a Windows or Chrome computer, in Bring Your Own Device mode, or in appliance mode on supported platforms, so no external computer is required. You can also use this gadget in combination with popular video conferencing programs such as Microsoft Teams, Zoom and Google Meet.
Rally Bar Huddle will be available July 2023. RightSight 2 is expected in Fall 2023.