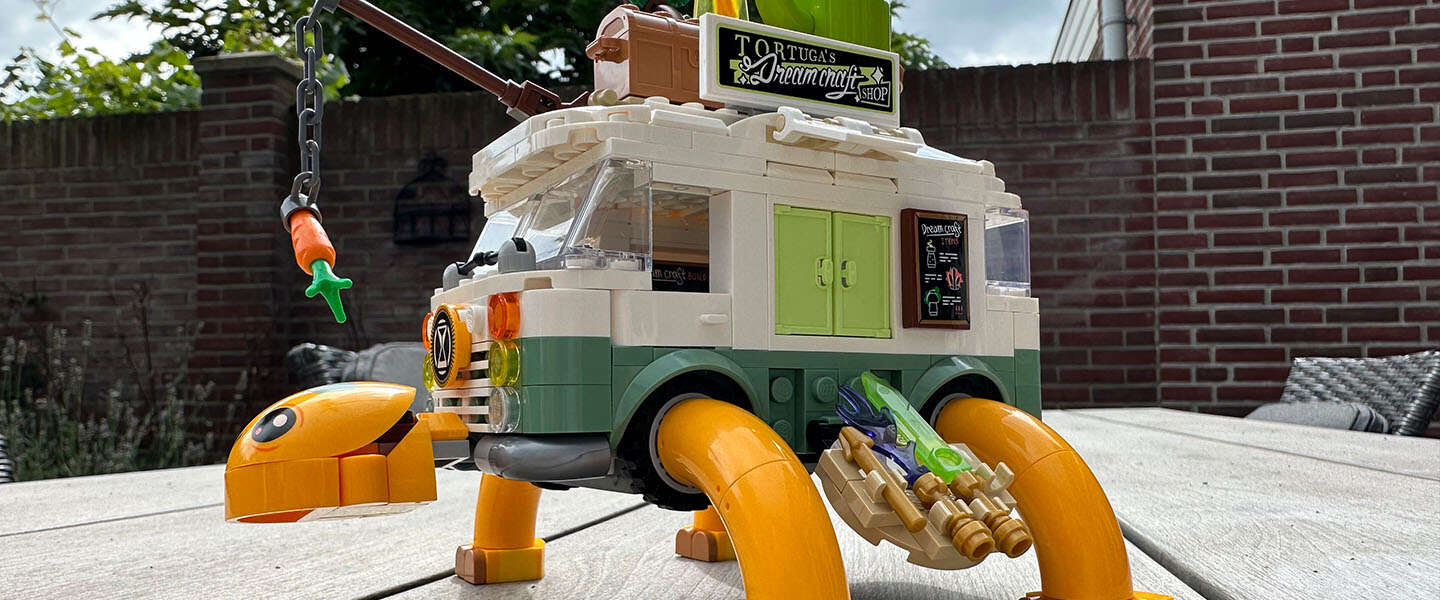 Lego introduces new series quite regularly and it is always interesting to see how they are doing on the market. Friends has proven to be a success, just like Ninjago. Does the same fate await Dreamzzz? This is what it is and most importantly: who it is for.
Lego Dreamzzz
Dreamzzz started not so much as a series of Lego sets, but rather as a television series. It's all about Mateo and Izzie, two high school students who find themselves in the dream world. In the series, dreams become reality and fantasy can win over the bad guys. The idea is that you can of course have nice dreams, but also nightmares. The question is whether the main characters will succeed in using the things from beautiful dreams and their creativity to overcome that evil. This way people can continue to dream and not have to deal with the Lord of the Nightmares. The series can be viewed on Netflix, Amazon Prime, YouTube and the Lego website.
Lego conducted research among children (over six years old) to develop the series. 23,000 children were involved in the research for the series, a study that is larger than anything Lego has done to date. Two-thirds of children say they feel that dreams help them to be creative and that was the starting signal for the company to do more with this. But it also does not shy away from the lesser side of dreams: nightmares. Lego also hopes to help children with sleep problems, for example. Some children are very afraid to go to sleep after having a nightmare and this series helps them see that from a different perspective. Moreover, Lego wants to go broader than that: it hopes to help children deal with all kinds of other problems they encounter in life.
TV series and Lego sets
Of course, it doesn't stop at just a television series: it is also a series of Lego sets. It is even its own series that you can immediately recognize. The idea is that the building instructions are in comic book form and form a story, so that children read and build a whole set together while playing. Moreover, the sets not only contain objects from the real world, but also from the dream world of Dreamzzz, which makes it slightly different than usual. There are sets of Mrs. Castillo's turtle van, but Grimgrabber the cage monster also has his own set. All sets can be directly traced back to the series and that reinforces each other.
Dreamzzz is not specific to a specific target group in the form of boys or girls. However, they are sets that are mainly aimed at children: they are real play sets that provide many hours of entertainment in both building and then replaying the series, or of course to give free rein to your imagination and create a story. to play each other.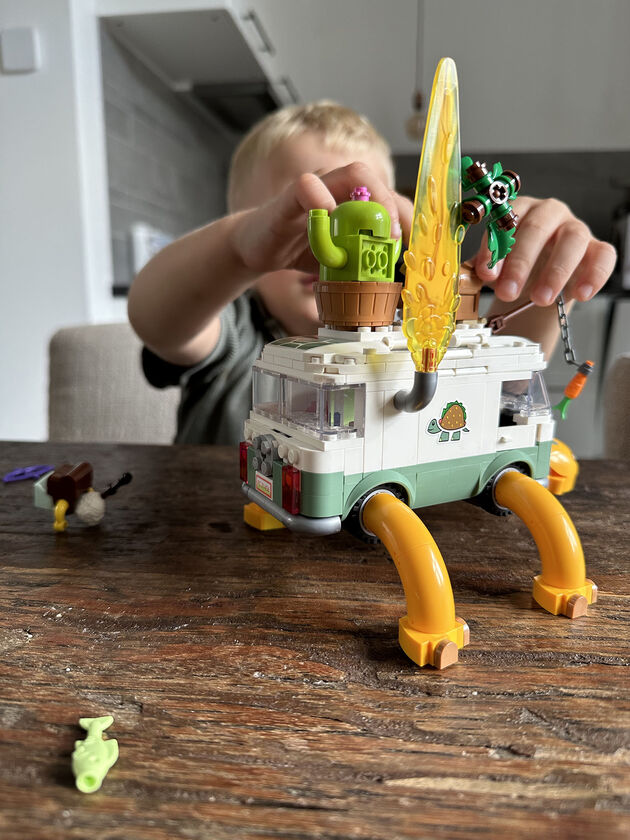 Mrs. Castillo's turtle van
Kids can also adventure into the Dream World with Mrs. Castillo's Turtle Van (71456). This set is based on the exciting TV series DREAMZzz and offers 2 ways to build an awesome vehicle. The cart has movable wheels and a removable roof. Kids can customize it in 2 ways using the story-based building instructions. In party mode, the turtle van can be equipped with a movable tree, a rotating cactus and an opening treasure chest. In the flying submarine mode, kids can add a rocket and a moving periscope. This version also includes a version of the Cactus Cat, which can fly next to it. This playset includes Mrs. Castillo, Mateo and Zoey minifigures, all of whom can sit in the van. And provides plenty of building and playing fun for the smaller Lego fans.