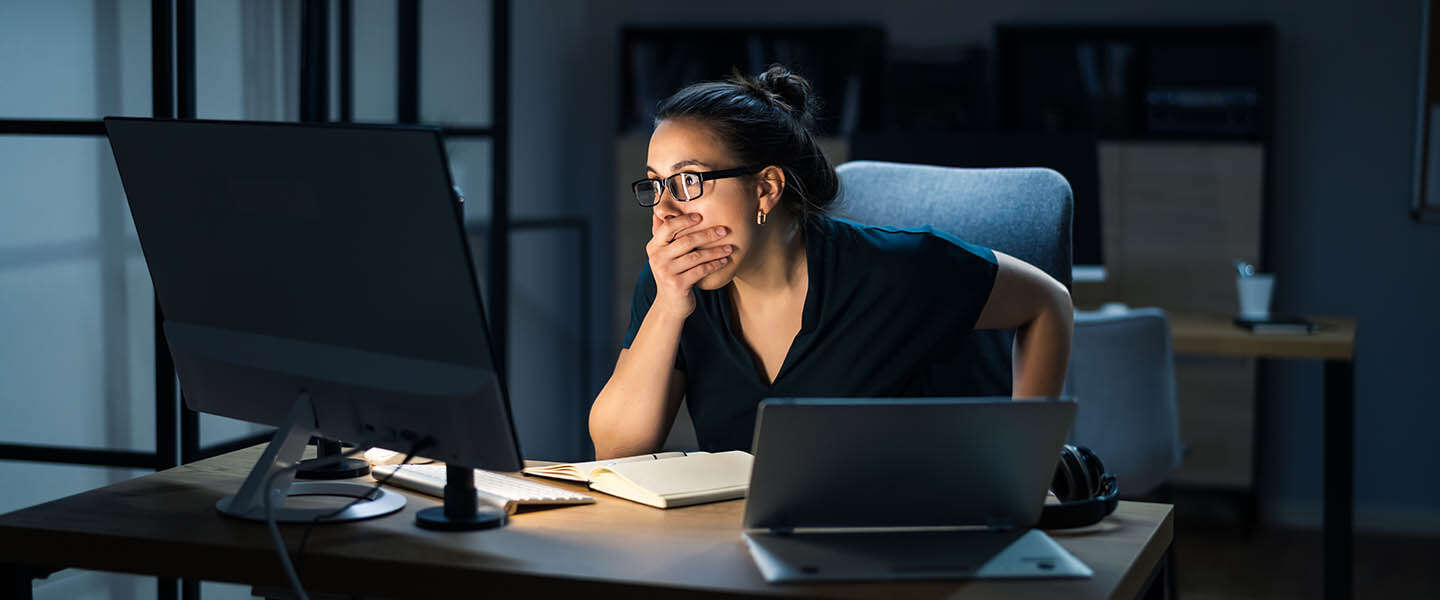 Cybercriminals always respond to trends and special events. It is therefore not surprising that the number of reports of online store fraud increases significantly between November and January. With Sinterklaas in the country and Black Friday approaching, this week marks the start of the period when many people start buying gifts for family, friends and colleagues. But a quarter of all Dutch people postpone buying December gifts until the week prior to the time of giving, according to new research by the Dutch Banking Association (NVB). And that can cause problems, because time pressure and feelings of stress make people more vulnerable to falling into the trap of fraudsters, for example that one (too) good offer on a fake webshop.
Previous research showed that 44% of all Dutch online fraud cases could possibly have been prevented if the victim had not taken action immediately, but had taken some time to think about it.
Fraud

One in four people also think that they start shopping for December gifts too late. For many people, buying Sinterklaas and Christmas gifts is a challenge, especially when it comes to gifts for father, in-laws and uncles and aunts. More than a third (35%) of Dutch people prefer to spend as little time as possible on it. During the search for suitable gifts, more than half of people (57%) end up at an unknown webshop. Of these, a third are also careless and do not always check the reviews on the webshop itself or external platforms.
Fraudsters know that many people find it difficult to buy December gifts and postpone this until the last minute. The time pressure that arises can influence the decision-making process, causing people to make mistakes more quickly, such as not checking the reliability of a webshop. This makes them more vulnerable to online fraud.
– Marianne Junger, professor of cybercrime at the University of Twente.
Most common form of fraud
Of the people who only buy their December gifts in the last week, a fifth (21%) do so mainly online. When looking for suitable December gifts, 36% of Dutch people sometimes use interesting offers from emails or social media advertisements. This can be risky, because fraudsters also use emails and social media advertisements to lure people to a fake online store.
Recent figures from Statistics Netherlands show that purchasing fraud is the most common problem most common form of online fraud.
We expect that the actual number of people who fall victim to purchasing fraud is many times higher, because only about a third report it. It is important that people are extra keen on attractive offers around Black Friday and December.
– Marco Doeland, Security Team Leader at NVB,
Fraud. That is how it works!
Order something from an unknown webshop? Read the reviews, look for other reviews about the company, check whether you can pay safely and whether the contact details are clearly stated. Do you doubt the reliability? Then check the list unreliable providers known to the police, check the seller details or check the link of a website on ScamCheck fromveiliginternetten.nl.
Is an offer too good to be true, for example for a popular gadget that is not immediately available? Don't let it pass you by. On zowerktfraude.nl you will learn how fraudsters work and how to recognize and prevent fraud.
[Fotocredits – Andrey Popov © Adobe Stock]