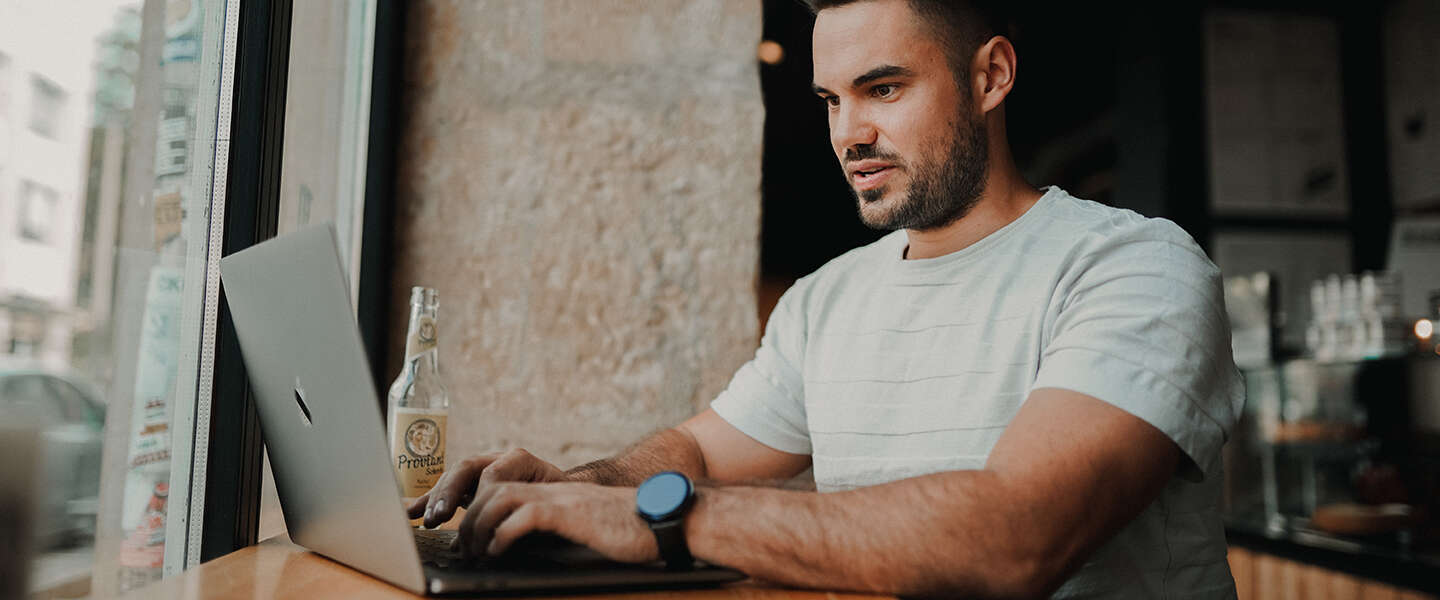 Today at 10:00 am is the last chance to apply for a STAP budget. The money tap of 34 million will be turned off and in 2024 there will no longer be any options to apply for a training budget of 1,000 euros per year for yourself. If you want to take advantage of it today, you can choose one of these great courses.
1. HBO program Intercultural Communication
You really don't have to work in marketing & communications to realize that it is useful to better adapt how you speak and email to the target group. We are often quite direct in the Netherlands and that can deter people from other countries. The HBO program Intercultural Communication helps everyone to think a little more about who they are and how those people are culturally used to communicating. Useful if you work in a multinational, if you create international advertising campaigns, and so on.
2. A 10 for Language – Faultless Dutch
Is Dutch not your first language, or is it your first language but have you dealt with it very differently, partly because of social media? As fun and creative as that is, being able to write decent Dutch is not an unnecessary luxury in many jobs. Especially if you notice that you are running into certain things, such as verb conjugation or uncertainty about when you can use a semicolon: a flawless Dutch course can just refresh you and teach you new things that will benefit you for the rest of your life.
3. Cybersecurity for Everyone
Perhaps you want to see professionally whether cybersecurity as a profession is something for you, or perhaps you simply think it is important to be aware of online threats in order to keep yourself, but also your family, friends and colleagues, on their toes. In a Cybersecurity for Everyone course you will learn to look very specifically at cybersecurity issues and a dark web world will open up for you of what criminals do online to make the lives of others miserable and their own lives a little easier.
4. Sustainability Masterclass
Are you more concerned with sustainability in your private life and do you notice that you have some difficulty at work with the not so sustainable solutions that are being devised? It doesn't matter whether you are an Office Manager who deals with coffee cups, for example, or someone who works in a company that introduces new products: learning more about sustainability can never hurt. You will learn to look at the world slightly differently and after the course you will be able to provide better advice on sustainable solutions.
5. Basic Media Designer training
Social media is a profession, but at many companies it is also something that the personal assistant or marketing assistant has to do. But how exactly do you know whether an image is beautiful, and how can you ensure that it is more suitable for your company? By taking a basic media designer course, you can learn what is aesthetically beautiful, but also how you can achieve this yourself with software. An extremely useful skill to have and it can also be applied in many professions. But also for your association, for example.
6. Influence effectively
Whether it is about what you want to do for a holiday trip with your partner or if you want to arrange a discount at the kitchen farmer: effective influencing is a very valuable course, because it ensures that you present yourself positively, but also the idea that you have. A salary increase, for example, is probably more likely to be achieved by exerting effective influence. But pitches for new products or advertising campaigns can also often use a touch of effective influencing.
7. AI Prompting & ChatGPT
We are all concerned with the question: how are we going to get the most out of AI? And anyone who has ever written a prompt for ChatGPT knows that it is actually a profession in itself. A subject that you can learn, for example by taking the AI ​​Prompting & ChatGPT course. This way you will soon know better how to get certain things done easiest and fastest using OpenAI's artificial intelligence and you can therefore use it better. Handy at work, but also if you have to type a difficult letter in your private life or have certain dilemmas.
8. TikTok
Everyone is talking about videos they watch TikTok have seen, but do you really understand social media? By getting to know TikTok inside and out, you can create better expressions for your company that hopefully have a better chance of going viral, or at least reaching the desired target group. TikTok has proven in recent years that it's not going anywhere anytime soon, so whether you welcome it or would rather see it go, learning to use it is a useful thing.
9. Personal Trainer
Are you not completely comfortable with your job and do you always find it very frustrating in the gym to see people using the equipment completely incorrectly? Do you like to help others get the best out of their bodies? You could consider a Personal Trainer course. You don't have to make it your day job right away, but you could also do it on the side. Personal Training is very popular at the moment, so you will probably quickly find some people who want to do PT with you.
10. Bartender
Of course, anyone can pour a drink, but that is absolutely not what being a bartender entails. It's about the gastronomy behind it, but also about how you handle things behind the bar as efficiently as possible. For this profession too, you can even do it alongside your own job, for example if you miss human contact in your work. Even if you are already a bartender and want to learn more about your profession, this course is ideal.
You can here via the UWV Request a STAP budget from 10:00 am. Keep your DigiD and the course code you received from the course at hand.