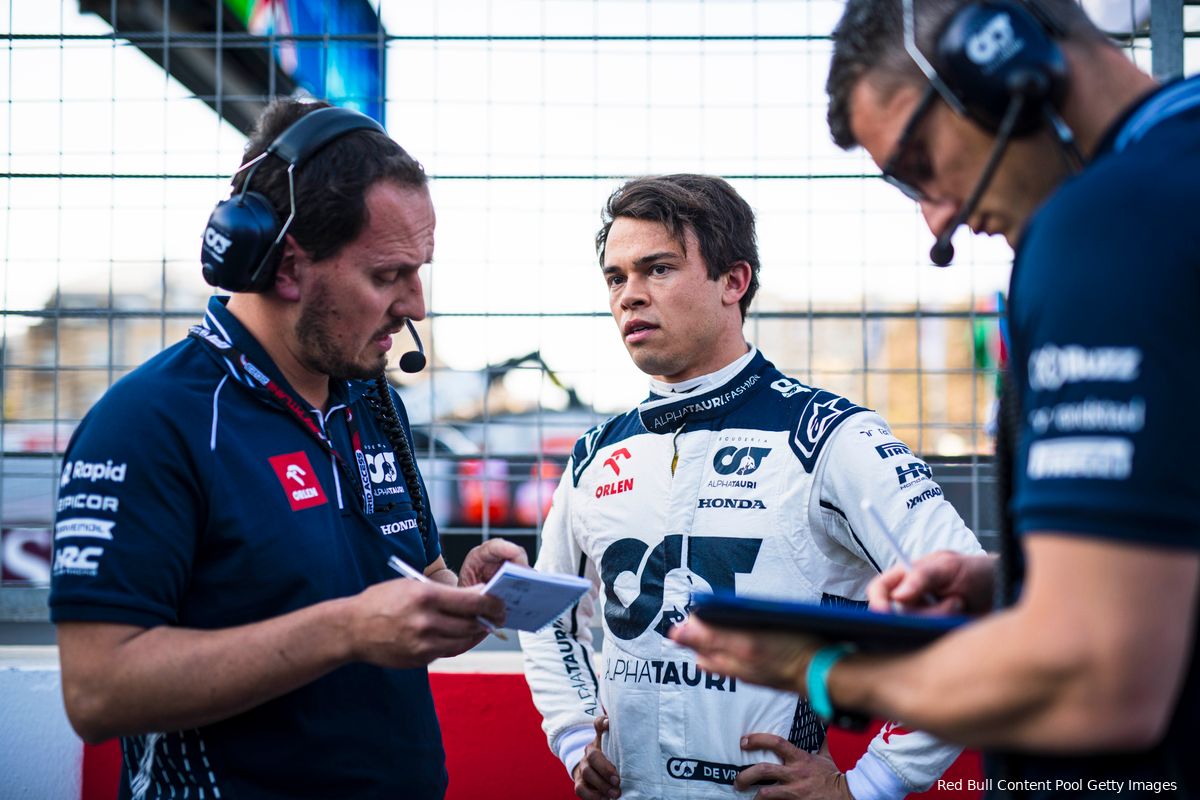 Jan Lammers is critical of Nyck de Vries' performance during the Azerbaijan Grand Prix. AlphaTauri's car was good enough to score points last weekend, but the Dutchman crashed after an error of his own. Lammers notices that moments like this are not good for the reputation of the AlphaTauri driver. His reputation was very good after his debut in 2022 when he was allowed to fill in for Alexander Albon.
The season has not started well for De Vries. The Dutch driver has zero points to his name and the crash during the main race in Baku will not have helped his reputation for the time being. "It is very difficult for Nyck now, because if Alonso does this or if Hamilton does this, they would be forgiven right away," Lammers says on the NOS podcast. 'They have a reputation for not doing that sort of thing, but Nyck doesn't need this. It's a merciless world.'
After the incident, De Vries immediately put his hand in his own bosom. However, Lammers thinks that the AlphaTauri driver should have gotten a lot more out of it, given Yuki Tsunoda's performance. "If you have performed to the maximum as a driver and your car breaks down, then you should not blame yourself. The car was now good enough for a point. If the car is good enough for a point and you don't score, when do you want to score? He had a chance to perform well, but he doesn't. You have to score at such a moment.'
Lammers: 'Tost and Marko put that pressure on him'
Last year, De Vries managed to impress with his debut. However, Lammers thinks that too much pressure has been put on the driver from that moment on. "He already started with a stroke of luck last year in the Williams at Monza, because then he had the fastest car on the straight. That was his stroke of luck that drew attention to himself and why he got this chair. He is not so much putting the pressure on himself now, but I think Franz Tost and Helmut Marko have put that pressure on him," said the former Formula 1 driver.