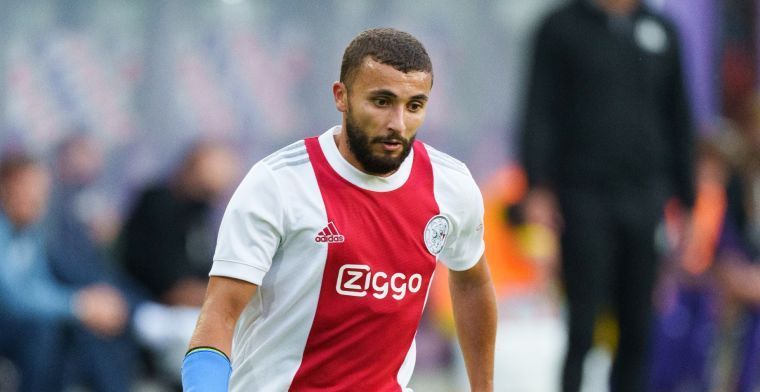 Zakaria Labiad is eternally grateful to Hakim Ziyech. The former has been recovering from a serious cruciate ligament injury in recent months and was able to visit his friend during that period, with whom he played together at Ajax.
The 29-year-old Labyad suffered a serious injury during a training ten months ago. After investigation, it turned out to be a cruciate ligament injury, which had been bothering him for a long time. Shortly after his surgery, he moved in with Ziyech in London.
"In the first weeks after the operation I stayed at Hakim's house," he says in an interview with De Telegraaf. "What he and two other friends did for me during that period I will never forget in my life. Whenever he had a game, he always had someone with me to set up an ice machine, make me food, something to drink for me. It was great."
Labyad, who completed his recovery training at FC Utrecht, is now feeling well again. "I am now fitter than I have ever been during my time at Ajax." It is still unclear whether he will continue his career in the Domstad, for which he was also active before. Labyad also enjoys Italian interest, the newspaper knows.
"I want to make minutes this season and I am certainly open to playing for FC Utrecht. I played there for a year and a half before and I had such a good feeling about it. FC Utrecht is certainly an option, but also abroad The private situation wouldn't stand in the way. My wife would really like it. My daughter is now two and a half, so she doesn't have to go to school yet. And if we're abroad longer, you also have always international schools."
Special promotion from Jack's: up to 100x your investment with Ajax victory over Union!
Register at Unibet.nl and grab €40 in Free Bets!