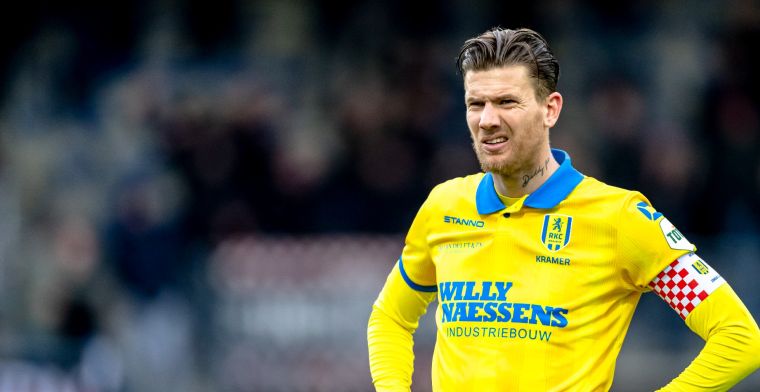 Michiel Kramer does not hide his preference for Feyenoord in the Classic. The RKC Waalwijk striker, who played in South Rotterdam between 2015 and 2018, denounces the 'self-righteous' Ajax players.
Kramer will join Rijnmond Sport on Friday, where he will look ahead to the Classic. The attacker cracks the Amsterdam supporters. "I get tired of those Ajax players who self-righteously walk around everywhere and say: we are favorites, we don't want Feyenoord anything…", he says. "I think that Feyenoord radiates much more than Ajax in terms of team."
"I get it, it must of course always revolve around Ajax throughout the Netherlands," Kramer continues. "I hope Feyenoord gets a good result there," said the striker, referring to John Heitinga's press conference last Thursday. "That is also nice for Johnny. I was annoyed by that Johnny… He was asked: Do you hope Feyenoord wins (against Shakhtar Donetsk, ed.)? And then he says: I am for Ajax. That will be not asked? Please stop…"
Ajax and Feyenoord will face each other in the Johan Cruijff Arena on Sunday at 2.30 pm. The gap in the ranking is three points in favor of the team from Rotterdam.
📺 | Michiel Kramer stokes the fire towards the Ajax Classic – @Feyenoord.
'Of course it should always revolve around Ajax throughout the Netherlands, let them do that there. I hope that Feyenoord wins there, that is also good for Johnny (Heitinga, ed.) #ajafey pic.twitter.com/s5tfCFQuip

— Rijnmond Sport (@RijnmondSport) March 17, 2023