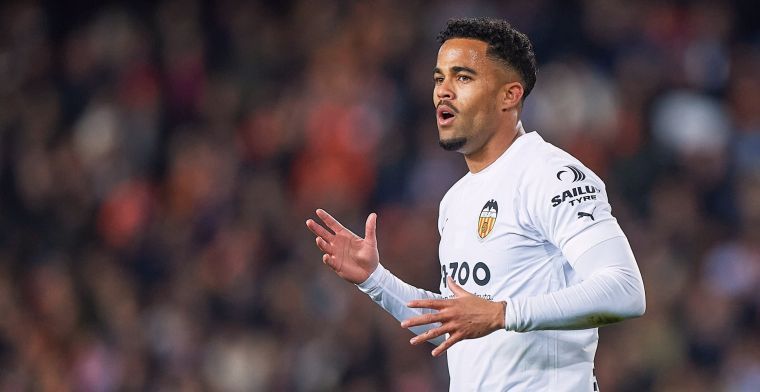 Justin Kluivert has looked back on his departure from Ajax in 2018 and acknowledges that he would probably make a different choice now. The 23-year-old wing attacker left for AS Roma for seventeen million euros and then saw the team from Amsterdam experience sporting highlights.
Erik ten Hag's team won the double in their own country and reached the semi-finals of the Champions League. Did Kluivert leave too early? "In retrospect, if you look now, you could think so," he responds to Ziggo Sport. "Where would I be now if I had stayed with Ajax? Maybe I would have ended up on the bench that year when things went very well in the Champions League, or maybe not. Maybe I would have just gone along in the level. That is difficult to say say."
If Kluivert could do it all over again, would he make the same choice? "That is a good question, a very good question. To be honest, I think I would do it differently now," the two-time Orange international admits. "Only in life you make choices and you have to support them. I know there is much more to it. Sometimes I can beat myself up, but that's part of it, we never give up."
Did Justin Kluivert leave Ajax too early? 🤔
"If I could do it over, I might do it differently. But you make choices in life and I support that ', according to Justin himself 🗣️#ZiggoSport #VoetbalCafe pic.twitter.com/GhoC5hwjFC

— Ziggo Sport Football (@ZS_Voetbal) March 3, 2023
Roma currently rents out Kluivert to Valencia, where he commutes between the bank and the base. It was not enough for national coach Ronald Koeman to include the former Ajax player in his provisional selection for the Orange squad. "Whenever I see the selection, I can hit my head, then I think: Justin, come on man, you just have to sit there," the fast winger admits.
Kluivert does not yet know what his future looks like, but it probably does not lie with AS Roma. "That's a closed book for me." His contract in Stadio Olimpico will run until mid-2024. Valencia reportedly has a purchase option of ten million.
Will Justin Kluivert not return to AS Roma? 👀
'I think AS Roma is a closed book' 💔#ZiggoSport #VoetbalCafe pic.twitter.com/RrepfGx0ZT

— Ziggo Sport Football (@ZS_Voetbal) March 3, 2023
Ajax beats NEC: up to 100x your stake!