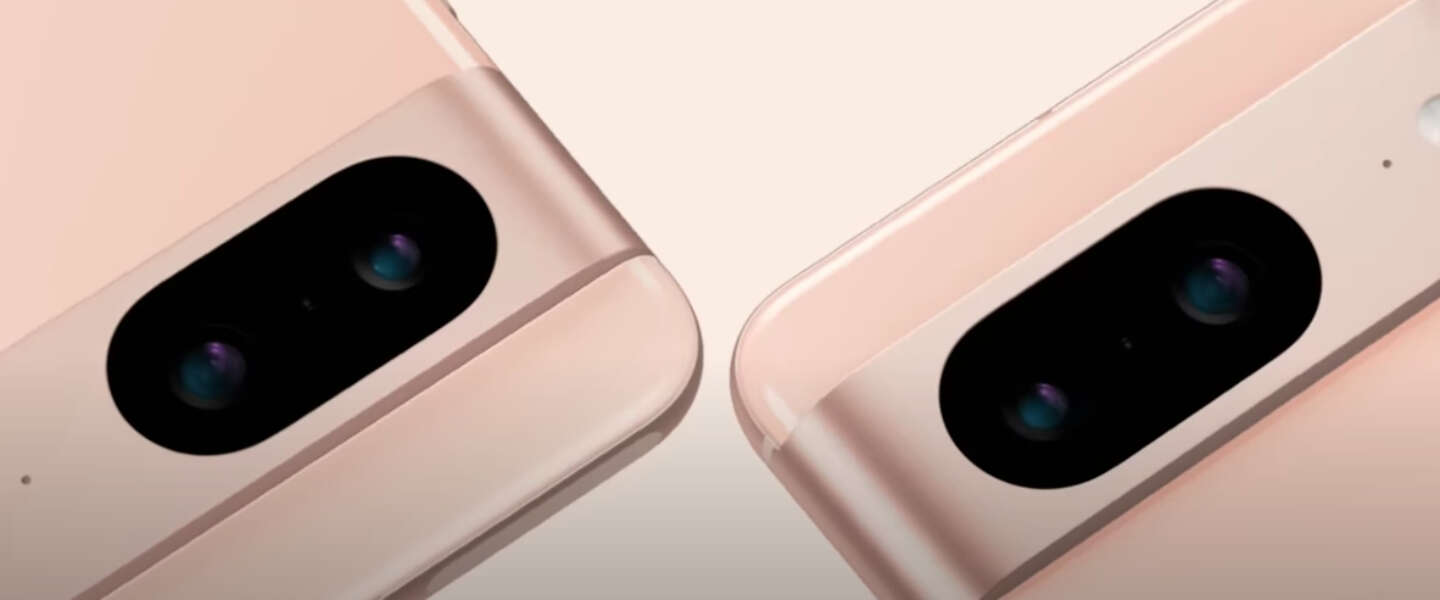 Tomorrow evening, Apple will present its new iPhone and as we already wrote, quite a lot of rumors have already gone through the rumor mill. However, there is also another phone announcement around the corner, namely Google announcing its Pixel 8 series and Pixel Watch 2 on October 4. And it times the teasers for those products very cleverly.
Pixel 8 Pro
Google first posted a video last weekend in which we see more of the nicely designed but otherwise not very innovative-looking Pixel (in terms of appearance). This was followed by one of the new watches: the Google smart watch that has been available in the Netherlands since January. Not all Google products are released as standard in the Netherlands, but it is hoped that the Watch will also be available here immediately upon launch.
A lot has already been leaked about the Pixel 8 Pro, so we think we already know a lot about the device. In terms of the exterior, we see that the corners are a bit rounder than those of its predecessor and that there is a new sensor under the flash. The Pro has a flat screen. Pixel 8 would be considerably smaller than Pixel 7: 6.1 inches versus 6.3 inches. In terms of colors, Jade, Peony, Haze and Liquorice are expected, while the 8 Pro is said to come in Jade, Liquorice, Porcelain and Sky.
New Google phones
It was thought that the device would only have ESIM, but that is doubted: you can probably also fit a regular SIM in it. The chipset is probably the new Tensor G3 of Google's own design. The Pixel 8 is expected to have 8 GB of RAM and the Pixel 8 Pro to have 12 GB, just like the Pixel 7. In terms of storage, it will probably be 128 GB in the base models and 256 GB in the Pro.
Pixel Watch has also been shown and Google seems to want to make it clear that the device has an IP rating of IP68 and is therefore very resistant to dust and water. And of course there is a Fitbit integration, because that company also belongs to Google.
Furthermore, Google seems to have posted it now mainly to inform people that in a few weeks it will be coming up with new products within the Android universe: it has been busy for a while with all kinds of advertising campaigns around getting Apple to Android. users.
We will know more on October 4, and of course tomorrow, when Apple announces its new equipment.