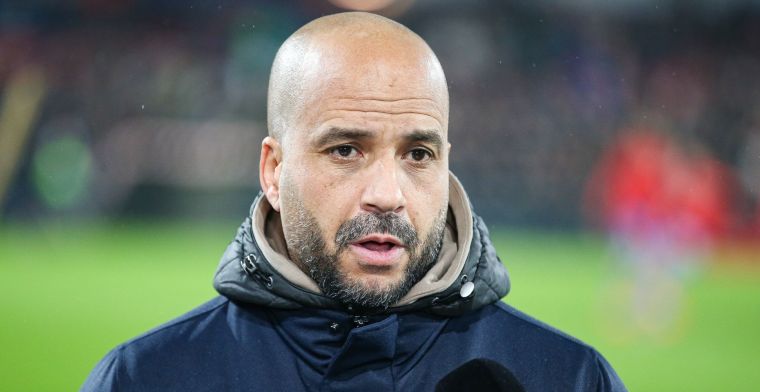 AZ coach Pascal Jansen went to get a story from referee Dennis Higler halfway through the lost top match against Feyenoord (2-1). Marcus Pedersen made hands just before Alireza Jahanbakhsh's equalizer, but no action was taken.
AZ took the lead in De Kuip after seventeen minutes, thanks to an own goal from Javairo Dilrosun. Feyenoord equalized just before the break. Jahanbakhsh headed in beautifully. Moments before, however, Pedersen touched the ball with his arm, as Jansen also saw from the sidelines. "Yes, I saw it. I also asked the referee at halftime," says the coach afterwards in front of the ESPN cameras.
"He had judged it as a ball that fell on his arm, twice, but with the arm along the body. I see him here," said Jansen, who sees the moment played during the interview. "I think for that first time you might still be able to intervene."
Pascal Jansen went to get a story from referee Higler at halftime 🤔

— ESPN NL (@ESPNnl) February 18, 2023
Jansen is also critical of his own team. "You play a solid away game, in a full Kuip. I think you should enjoy that. We did that a little too little and we showed a little too little. But even then, you are 1-1 just before time 1. Then you just have to get on the bus with 1-1."
The Unibet Exceller: 2x your bet for a shot on target Xavi Simons!