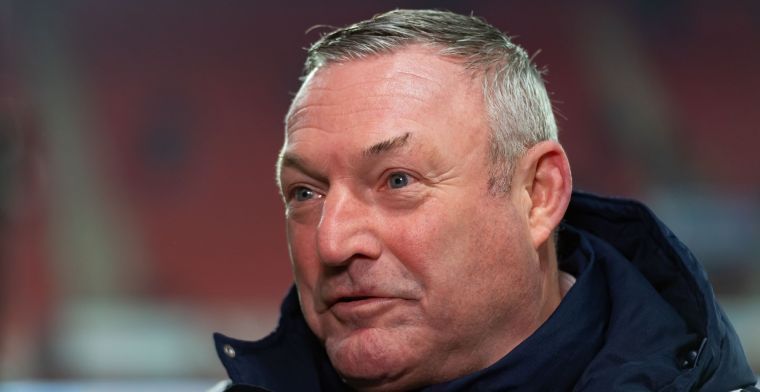 FC Twente experienced a black day during the away match against Go Ahead Eagles. Not only did the Tukkers lose 2-0 in De Adelaarshorst, the traveling fans also showed their worst side. Ron Jans is therefore very disappointed.
The Twente fans allowed themselves to be provoked after being bombarded with fireworks. They threw chairs on the field, among other things. Jans tried to calm things down, but that soon turned out to be in vain. "I don't want to point the blame, people shouldn't like me, but the hatred I saw made me sad," the coach responds in conversation with TC Tubantia.
"I thought: this is pointless," Jans continues. "This was no longer aggression, but pure intimidation. The players understood that very well, they took it with them into the dressing room. They also find something like this deeply sad, but then have to wait, wait and wait again, while they want to continue playing football . This didn't help us."
FC Twente then already faced a 2-0 deficit after a dramatic start. "I'm normally always optimistic, but this week I missed all the good feeling. I just didn't know beforehand," says Jans. "And then it doesn't help that some important guys aren't there." The Enschede club had to miss Robin Pröpper, Ramiz Zerrouki, Michal Sadilek and Julio Pleguezuelo.
"We were never able to fight our way back into the game. I have only seen one player who straightened his back and that was Mees Hilgers. The rest were insufficient", Jans concludes.
Up to 100x your stake if Liverpool and Real score!