Mesmerizing remains of a 1000 year old Supernova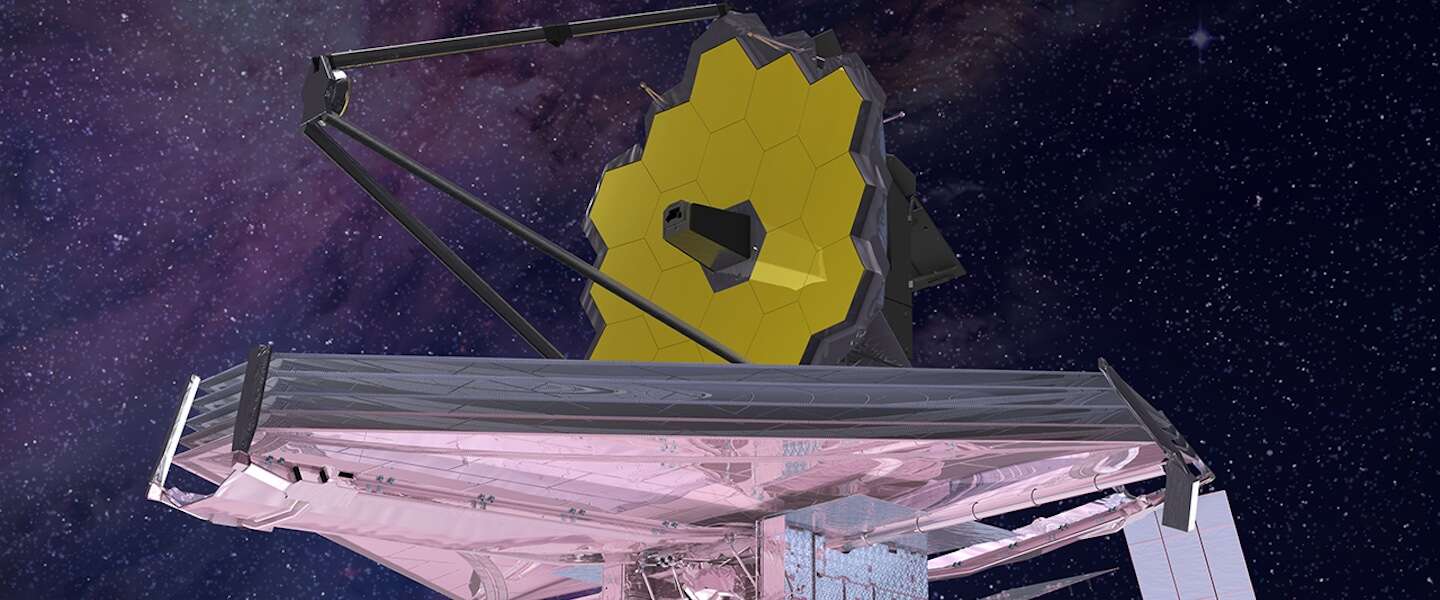 The Crab Nebula cannot be seen from Earth with the naked eye. They are the remains of an exploding star, or supernova. In the year 1054 the explosion was visible and noticed by astronomers of that time, as a bright star that stood in the sky for several months. It is located 6,500 light-years away from us and in the constellation Taurus. For more than a year now, NASA and its cooperating space organizations have had access to a deep space telescope, better known as the James Webb. He has already taken many beautiful snapshots in recent months, including one of a starting Supernova. Recently, Webb turned her eyes, or rather the NIR (Near Infrared) camera and MIRI (Mid Infrared Instrument) on the Crab Nebula.
Investigate the composition of the Crab Nebula
The primary goal of the observations conducted by the Princeton University team with James Webb is to gain more insight into the composition of the supernova remnants, which together form the Crab Nebula. "Webb's sensitivity and spatial resolution allow us to accurately determine the composition of the ejected material, particularly its iron and nickel content, which could reveal what type of explosion caused the Crab Nebula," said Tea Temim, who leads the team conducting the new studies.
An additional advantage of the high-resolution Infrared observations is the exceptionally beautiful new images that have come to us of the Crab Nebula. The last good observation of the Crab Nebula dated back to 2005, when it was carried out by the Hubble Space Telescope.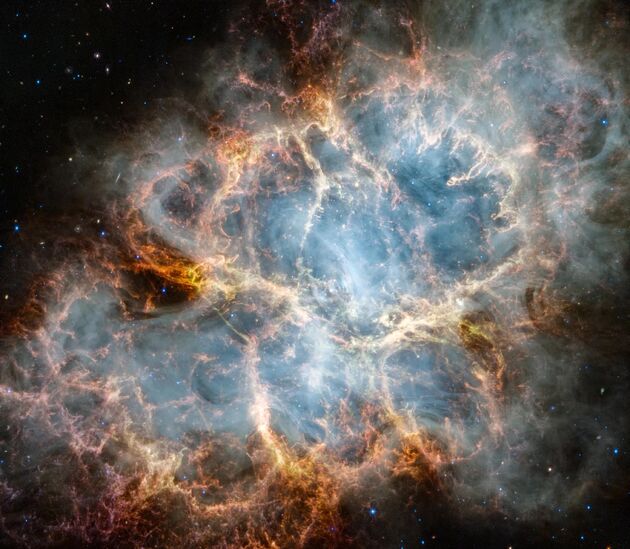 Webb reveals more details of the Crab Nebula
The photo now released by NASA based on Webb's observations looks, at first glance, very similar to Hubble's 2005 photo. However, because Webb can capture much more detail, astronomers have more information to determine the exact composition of the Crab Nebula. For example, Webb's infrared observation shows a bright, cage-like structure of fluffy gaseous filaments, in red-orange. More in the center of the nebula, the emission from dust grains (yellow-white and green) has also been mapped by Webb for the first time.
The infrared light captured by the James Webb telescope also makes the inner workings of the nebula more visible and in more detail. In particular, what is known as synchrotron radiation is emphasized. This radiation is produced by charged particles, such as electrons, moving at relativistic speeds around magnetic field lines. The radiation appears in the image as milky smoke-like material in the interior of the Crab Nebula.