Working location, salary/wage, working hours per week, education level required, and employer information are as follows:
Maastricht €15.74 per hour permanent employment 40 hours MBO, HAVO, VWO KPN
Do you enjoy helping customers with their IT problems? And do you already have experience in IT and are you ready for a new challenge? Then apply to KPN as an IT Helpdesk Employee. At the IT helpdesk of the eHerkenning department you are the first point of contact for your customers for questions and problems. With your customer-oriented attitude, you know how to provide good advice and help your customer along the way. Do you also have a great affinity with security? Then nothing stands in the way of you applying for a job at KPN, the largest provider in the Netherlands.
Nice salary based on your knowledge and experience
Versatile function with challenging security cases
A good work and private balance
Working in a nice and large team in Maastricht
Nice budget of €1500 for your development
Working at the largest provider in the Netherlands
As an IT Helpdesk Employee, you are customer and service-oriented and are happy to help your customers with questions about IT. You know how to patiently analyze questions or requests and solve them where possible. And if you cannot find an immediate solution, you know how to seek help in a timely manner from your more experienced colleagues in your team. You have good communication skills so you can speak to all your customers in a friendly manner. And where you can also provide convincing advice about the correct use of the systems.
You have at least an MBO-4 education You have knowledge of applications and hardware You have good communication skills You speak and write the Dutch language well
As an IT Helpdesk Employee, you achieve customer satisfaction by providing service and/or (technical) support to customers. You are the customer's point of contact for questions / incidents regarding PKIO / eHerkenning. Accepts customer requests, asks specific questions to clarify the question, analyzes the information obtained and resolves (technical) bottlenecks/complaints. You forward complex problems/complaints to specialists and monitor their handling. You are used to handling many calls in one day.
Service desk activities: answering telephone, email and chat, registering, solving or routing tickets Keeping control of your tickets Translating customer request into a solution and communicating this clearly to your customer Managing solution groups within KPN and also connecting with external suppliers Follow-up of your tickets

The Customer Service Desk Integration within KPN provides a good, accessible, reliable and proactive IT experience to their customers with more than 200 IT professionals. They help their customers quickly and in one go when they require an adjustment to the IT environment or experience inconvenience due to an interruption in their IT work. They are the point of contact for all reports about their customers' IT environments. They do this for KPN's 60 largest Corporate customers who purchase products from the entire IT portfolio. Access & Connectivity Solutions, Customer applications, Cloud Workspace, Security and Business Continuity support are examples of how they support their customers. They are therefore partly responsible for the continuity and availability of the IT that they offer their clients. For more information about eRecognition, visit: https://www.kpn.com/zakelijk/erecognition.htm
A challenging and varied work area. A pleasant working environment. An opportunity to develop and grow further
Watch the video below to take a look at your new employer.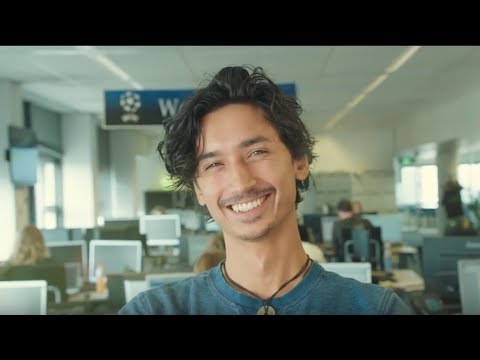 Do you recognize yourself in the above profile? Please contact us quickly and who knows, you might soon be working at KPN! Do you not yet fully meet the job requirements, but are you interested in this job? Please contact us for more information about working and learning through our (vocational) training options from Randstad.#randstadit
Maarten Snel
Intermediary
Questions about this vacancy or position? Don't hesitate to ask me.
randstad.it@nl.randstad.com
This job is posted on Randstad.nl. Click here to apply.