Instagram is getting closer to TikTok again: it now comes with new insights for Instagram Reels. It's about insights for creators, such as new gifts and a place to find inspiration by showing the trending hashtags and currently trending audio on Insta.
Instagram creators
Meta will let you know in a blog: "Creators are always looking for new, fresh content ideas, so we're adding a place where you can get inspired by the latest trends. You can see how often certain audio has been used and you can simply tap it to use it in a video yourself. You can also see what the trending hashtags are. For example, we saw people sharing their #coachella content before the festival even started. These kinds of insights make it easier for you to surf on new trends."
In addition, it becomes easier to assemble Reels in a more fun way. You can now find clips, audio, stickers and text on one screen. This makes it easier to coordinate elements and make your video more visually attractive. Meta promises to come up with even more options for editing your video, but for now this is the news they have about this section of Reels.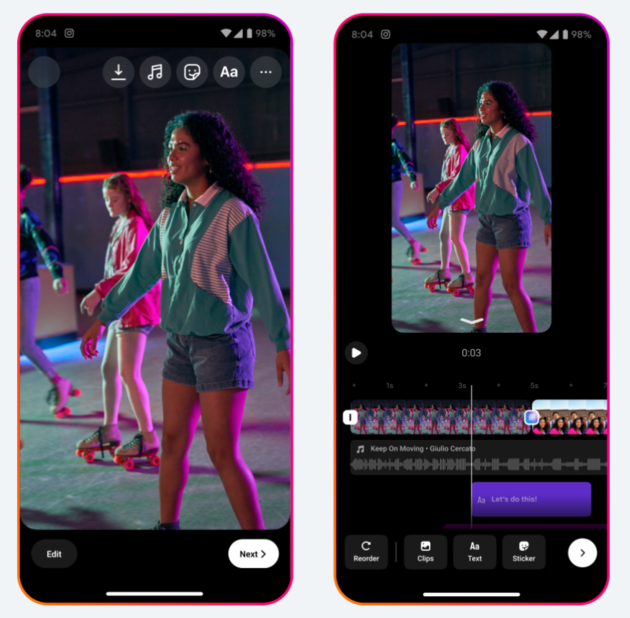 Insights into Reels
There is still one thing new, namely new insights about Reels. This allows creators to better see how their content is performing. It now becomes clear how much the video has been viewed in total, plus how long people watch on average. This way you can consider whether you might be stretching too long at a certain moment. Meta explains, "If the average watch time is 17 seconds, then everyone who viewed your Reel averages 17 seconds. Watch time is calculated by dividing the number of plays by the number of viewers combined with the average amount of time spent on your Reel. This way you can better understand where people continue to watch your video and where they drop out." You will also now see which people have started following you based on your Reel and you will receive a notification of this. This way you can anticipate faster if you think a Reel is not doing very well.
In addition, for people in English-speaking countries, France and Mexico, donations are coming to more creators. You now know which fans have sent you a gift, so you know who you owe your success to, among others. You can tap the heart next to the person to let them know you received and appreciate their gift. And they in turn will appreciate that very much: a little attention from someone they are a fan of.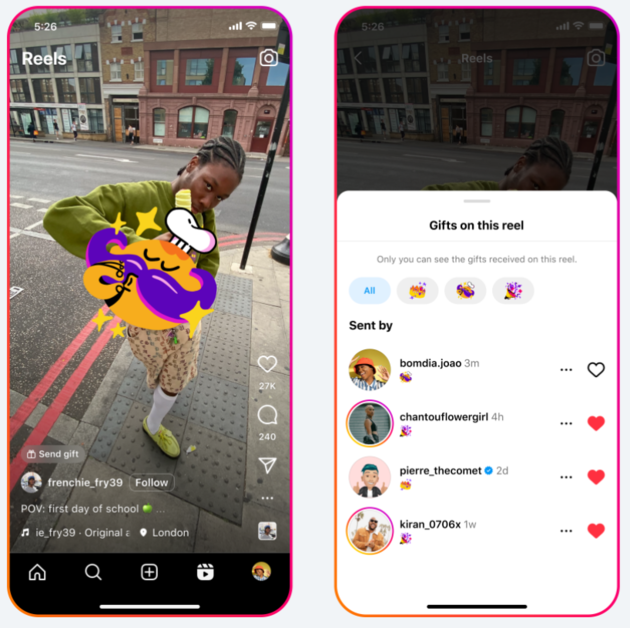 Competition from TikTok
It is not for nothing that Instagram comes up with so many new possibilities: it does not want to lose its great creators to the competitor that made Reels exist: TikTok. That introduced the small video format including the algorithm that is so well put together that people regularly spend much more time on the platform than they intended. Instagram has that slightly less than TikTok, but Reels have also been a great success from the start, to which many creators do contribute. Now creators can also better see what their viewers contribute to them.