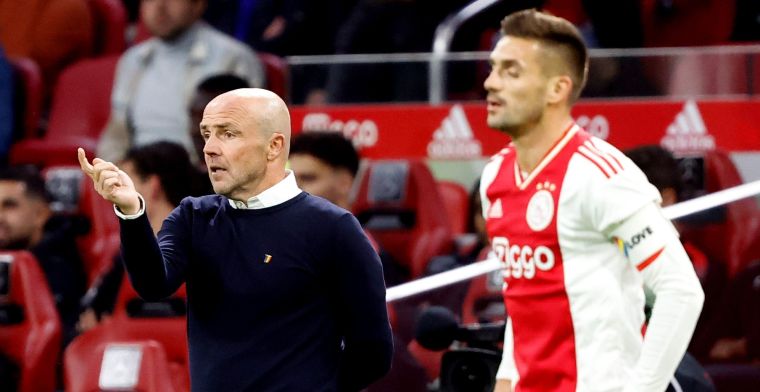 Dick Sintenie, Ajax watcher from Het Parool, thinks that Dusan Tadic is wrongly receiving a lot of criticism from the Amsterdam supporters. According to the journalist, he still has excellent grades and still has a contribution.
"Wrongly so, because his figures are still excellent," says Sintenie in the Branie podcast. Tadic is criticized by many analysts and Ajax fans for his current season in the service of the team from Amsterdam. "Suppose Ajax lets him leave, then I would know, if I were PSV or Feyenoord: I would try to get him right away." Even after the duel with AZ, Tadic was criticized for not finishing chances.
According to Sintenie, Ajax's game should also receive a lot less criticism than it is currently receiving. "I heard people say that this Ajax is worse than under Schreuder. Well, they looked with their eyes closed then. I didn't think it was that bad against AZ either. They even showed real Ajax football in the second half. I think those flute concerts are unjustified."
Listen to the latest episode of #DoneDeal the podcast now!
100x your investment with the right winner Real – City!