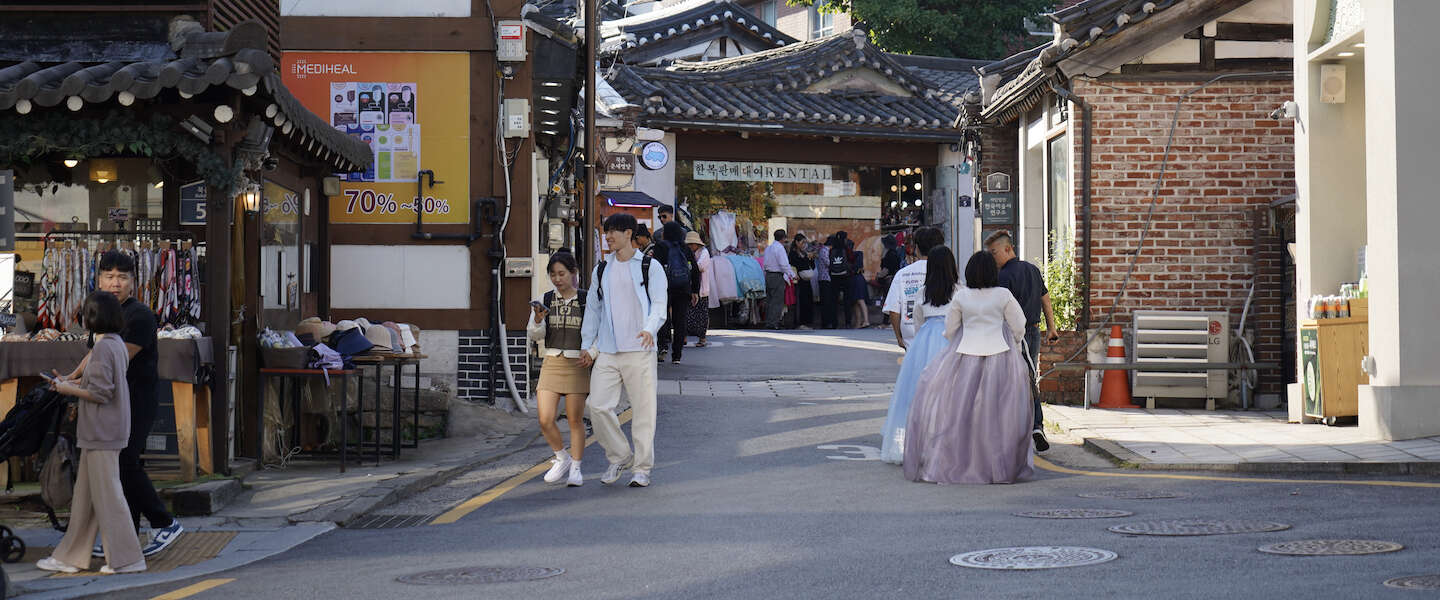 Things are going well for the South Korean Hyundai. The car manufacturer is now the undisputed number 3 in the world after Toyota and the Volkswagen Group. That success is not an isolated event, because in addition to Hyundai's own car brand, Kia and the luxury brand Genesis are also part of the car company. The icon is the Hyundai Kona, the electric version of which is a real hit. And the striking Ioniq 5 is also a resounding success.
Both cars are largely responsible for the current success. For example, the sales figures of the fully electric Kona went through the roof and this EV is now known as a successor for which high sales figures are once again expected based on greatly improved specifications and a new design. The Ioniq 5 was immediately successful upon introduction because rarely has a new car received so many awards from the automotive world and the media.
Design Awards
The design in particular stood out because the Ioniq 5 won almost every conceivable design award. There is now also an Ioniq 6, the second model of the Ioniq brand with another striking (especially aerodynamic) design. The Ioniq 5 is inspired by a historical model, it is the DNA of Hyundai, better known as the Hyundai Pony.
A car that was first seen at the Turin Motor Show in 1974 and was designed by the Italian Giorgio Giugiaro. The engines were from Mitsubishi. It then took another 4 years before the Pony also came onto the market in Europe. It was our first introduction to a car from Korea that we really liked in Europe. It would have been unthinkable if you dared to predict then that the brand would become one of the global market leaders decades later.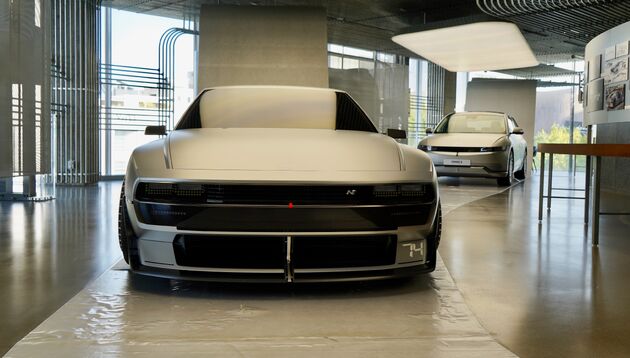 The rise of Hyundai

After a turbulent history between 1980 and 1996, with even the serious threat of bankruptcy, Hyundai started its rise in 2010 and the Hyundai and Kia brand appeared in the top 5 of most successful automotive manufacturers for the first time. From that moment on, the cars use the same technology, but each with its own design language and both belong to the top 10 most reliable car brands.
So things are going well, or I should say very well, with the South Korean Hyundai. A success that does not stand alone. Cars from a country with its own unique and high-quality culture. A brand whose success is far from over and in which Seoul, the capital of the country, plays an important role. To explain this, during our visit to Seoul we will go on foot through the city with Diane Kloster and Simon Loasby, Hyundai's two defining designers, to see where they get their inspiration from. If you look at the brand's short lifeline, something must have happened in the past that brought everything together.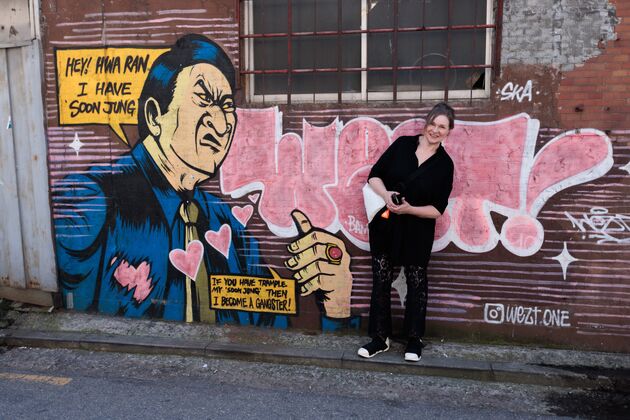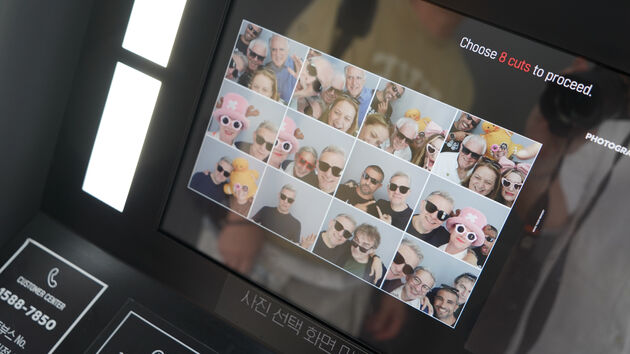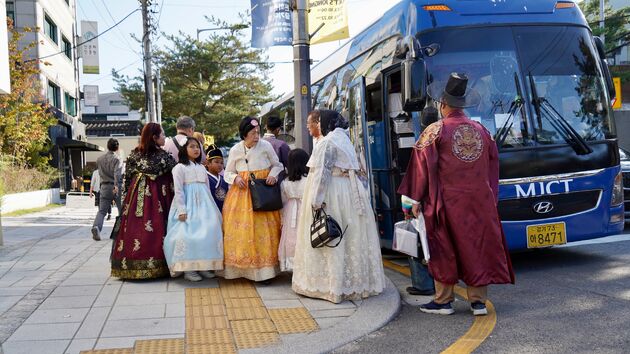 Seoul is a metropolis to envy
To understand a little more about the brand, the design language, the philosophy and the success of Hyundai, you must first get acquainted with the culture of South Korea. The best way to do this is to get a bird's-eye view at the Seoul Museum of Craft Art, also known as the 'Soul of Seoul'. Here you take a journey through time and it is a long sum of past and present. It is the story about a country that only emerged after 1945. What is immediately striking is the love for nature, the balance in life and the great attention to classical crafts. It is a culture that is far removed from what we call Western culture.
Of course we are familiar with the concept of craftsmanship, although it is translated completely differently here. In Korea, almost everything is based on nature. Every object must be in balance with its environment. It is not something you can grasp, but what you will experience when you visit the country and the city.
The museum is located in a place where more art can be found. Oo it Museum of Modern and Contemporary Art and the historic district of Bukchon Hanok Village and the Insadong cultural district. The streets are a sum of contemporary and authentic architecture. It is also what Hyundai wants to make clear to us. It's mainly about the harmony of things that you see in the production of their contemporary models. Computer design infused with matte AI and finished according to age-old standards. Welcome to Seoul, the city of Hyundai.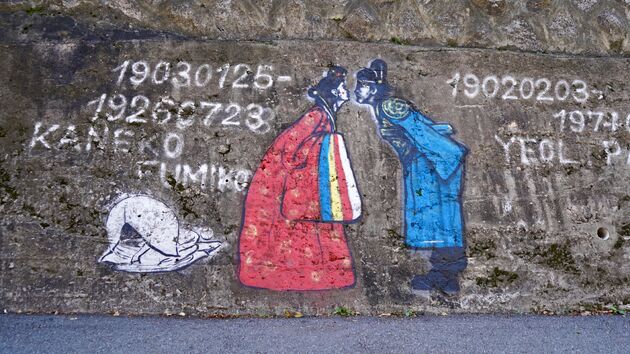 A Kia Picanto is on our doorstep here in the form of an e-scooter.
In my opinion, the respect that people here have for each other should be a blueprint for the rest of the world. Korean culture is incomparable. People eat and live so much healthier here. Predominance is rare, mutual respect is refreshing, here past and present merge and the ever-busy temples are hidden between towering skyscrapers. The city of Seoul is clean, you won't find any trash cans, and in this metropolis of 25 million people, there are almost only luxury cars, mainly from private brands.
BMW and Mercedes still seem to have a chance here, but have to compete heavily with exclusive models from Hyundai and Kia, which are not even on our price list. They are too big and too expensive for the Western world. Strange to actually have to determine that. A Kia Picanto is on the sidewalk here in the form of an e-scooter, small cars do not exist here.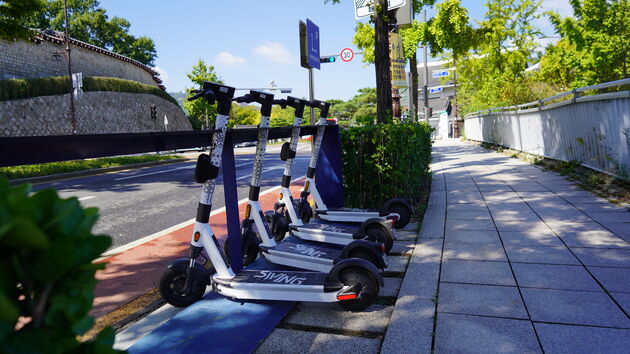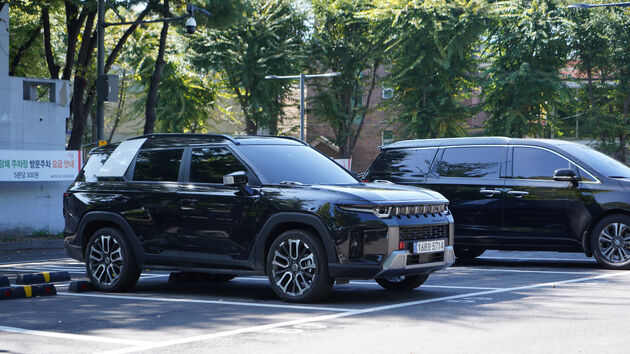 Everything that is unthinkable here seems normal here
You will hardly come across parked cars here either. Just as special is the lack of charging stations, while a large part of the city drives around the corner silently and therefore electrically. Cars stop for pedestrians without blowing their horns. The charging stations can be found in an impressive hidden park of underground garages. Ultimately you have to leave them somewhere. There are large parasols at crossings to protect you from the sun. A small part of the population wears face masks, thinking that you cannot infect someone else. Although here too, the Western woks will undoubtedly give it a different twist.
Fashion and design can be seen on the street. In Gangnam everyone is rich up to two blocks behind the wide boulevards. Fashion is much more a part of your life here. Major fashion brands spread across the city with exclusive pop-up stores, which disappear again three weeks later. The youth in particular are clearly concerned with fashion and lifestyle. With their own clothing styles, partly inspired by K-Pop culture. At the airport, girls with letters, stools and ladders are ready to wave goodbye to one of the many idols who will be traveling in 12 hours. Young fashionistas estimated to be between 12 and 16 years old who look as fashionable as possible.
When you walk past them, some bow because that's how they were taught. It feels strange and awkward to us, but it is self-evident to Korean youth. Crime also hardly occurs here. In a restaurant you can simply leave your smartphone on the table. Everything that is unthinkable here seems very normal here. The culture here is a sum of other values ​​and is inextricably linked to the success of Korean brands. It is no coincidence that Hyundai and a brand like Samsung are both so successful. Made in Korea, courtesy of Seoul.