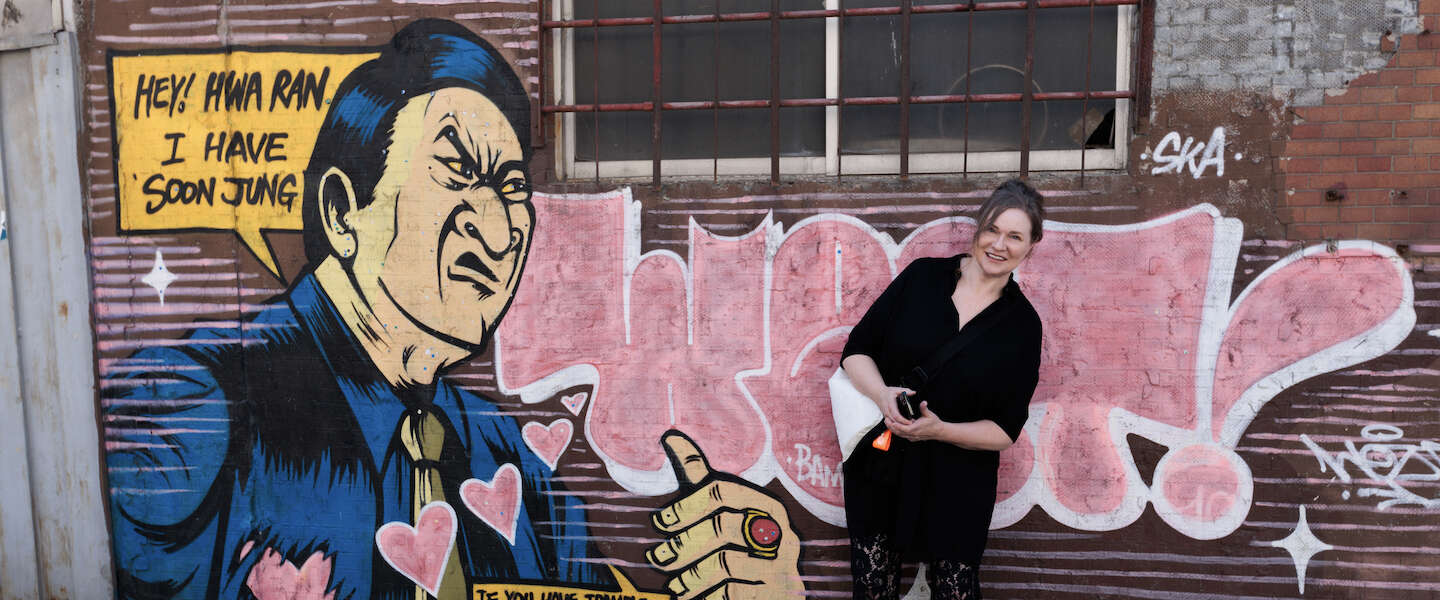 The success of the South Korean Hyundai is now well known. If you are number 3 on the list of most successful car brands – and are actually only a runner-up – expectations are high. The success is mainly the sum of a number of models that have come onto the market in recent years. Both from the house brand itself and from Kia, which shares the platform on which the Hyundai Kona and the Ioniq 5 are located, among others. Almost all cars from 2020 onwards are now among the best-selling cars in Europe and the Netherlands.
To conquer that position in a highly competitive market, many things have to be done. In other words, everything has to be right, in terms of quality, warranty and pricing. But more importantly, the cars must appeal to a large audience, be popular and respond to a changing market in which electric driving is becoming increasingly important. Electric cars (EVs) are hot and that is not just in our country. In fact, EVs are slowly becoming the norm, although it will still be a few decades before the last gasoline engine runs out of fuel.
Addressing a large audience also depends on the design. A process that can sometimes take years, especially when it concerns a concept car. So to speak, the blueprint, the mother, the original from which all subsequent models are derived. These are the models that designers can go all out on. Rarely do these models actually come onto the market 1:1. Design is often a creative process that arises in the subconscious. Inspired by images that you sometimes don't know where they come from. Snippets that are a sum of memories, experiences through culture, era and trends.
Yet it does not always seem easy for designers when it comes to electric cars. Often the nose of an EV is pretty much the baby left behind. From 'how can you come up with it' to innovative or 'never seen before'. In that respect, Hyundai's design icons seem to have a kind of 'carte blanche'. The question is where they get their inspiration from, because there is no such thing as coincidence.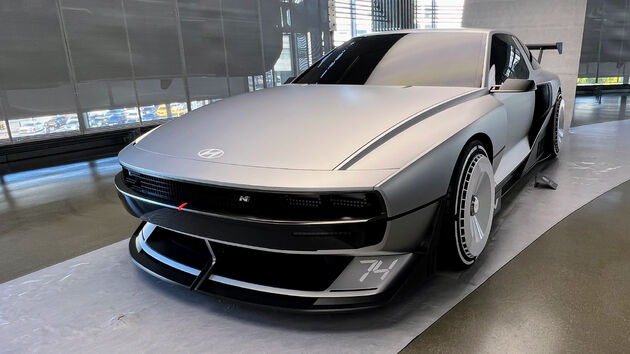 Only for Creatives or not

Whether design is decisive for a car brand is not entirely true. But ultimately you want a car that is also beautiful, that suits your lifestyle, a car that the neighbors (hopefully for the owner) look at with appropriate envy. Just when everything seems to be right in terms of price and quality, the design can be the deciding factor.
Sometimes the design is a logical consequence of the past and an element is a metaphor for the final design. For example, the origins of the special lighting design of the Ioniq 5 go back to a coupe version of the Hyundai Pony from the last century. The first translation of the angular shapes of the headlights served as a model for the square lights with LED lighting in a concept car that ultimately became the inspiration for the entire front of the Ioniq5.
The only question is: where did the idea come from to use those first lamps from the Pony? It is the designer's hidden life that he probably doesn't remember how he came up with. And then all kinds of things that you encounter every day can ultimately help you with your final idea. And who knows, maybe that idea was just lying on the street, without you ever remembering it. Design and culture are closely linked in South Korea and are a lasting source of inspiration whose face changes every day.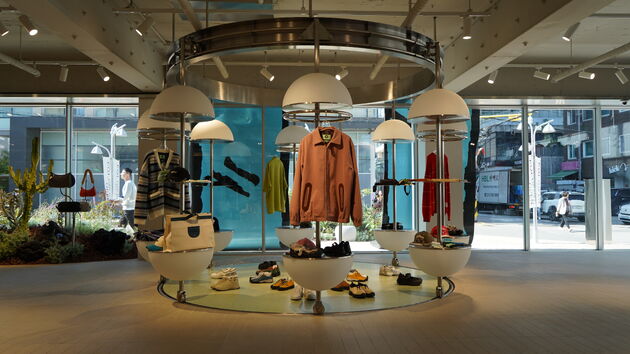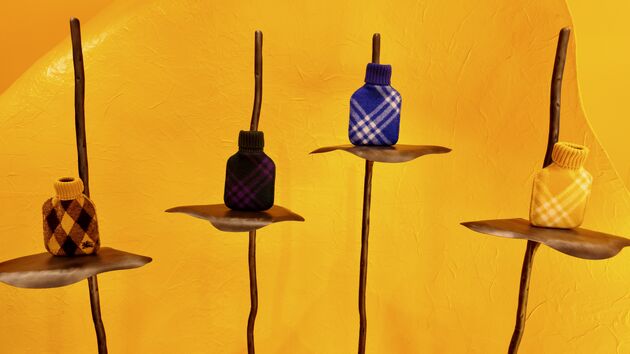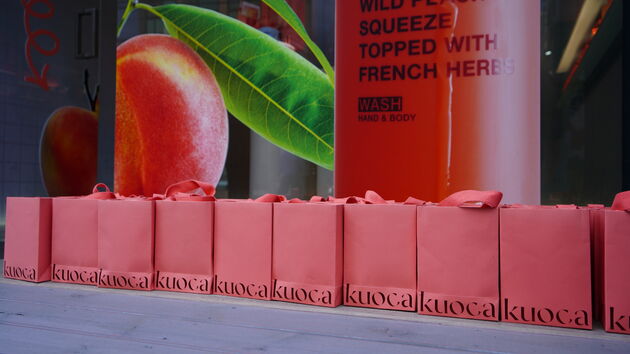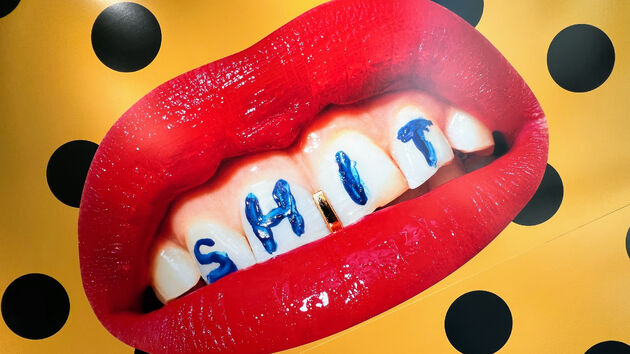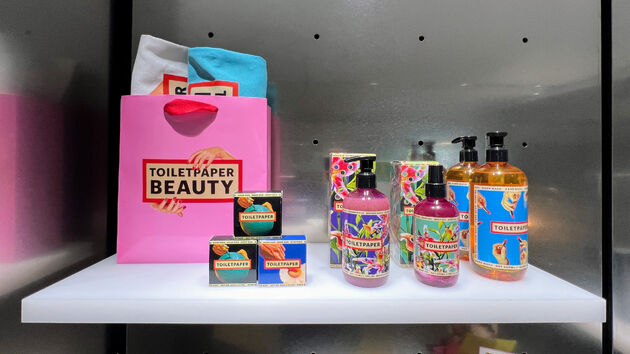 Walk with Diana Kloster, designer of the Hyundai Kona in Seognsu-dong

How great is it if you get the chance to meet Diane Klosterin in Seoul to talk to her and experience together where she gets inspiration for her designs. For Diana, the most important thing is to find a balance in everything, partly inspired by the country, its human values ​​and its tranquility. This tranquility is in stark contrast to life in Seoul, where something is happening on every street corner. Here it is precisely the threads that you pick up and that you invisibly include in your design. It is also how the techniques of craftsmen are translated into what Hyundai wants to use in the production of their models.
Diane mainly draws her inspiration from the streets of Seognsu-dong. It has now become the trendiest and most creative place in Seoul. In Seongsu-dong, nothing is the same and nothing stays the same. After my first visit to this part of Seoul it seems to be true, because not much of what I remember can be found. It is a big box full of creativity that will keep you coming back. So we met three weeks ago at a tent with a Dutch name, Het Oude Café. That was clearly premature, because a few days ago it has been converted into a pop-up store for a clothing brand.
Seongsu-dong the Brooklyn of Seoul

Describing Seongsu-dong is only temporary, because everything we encounter has a limited shelf life. Even though there are popular brands that want to be assured of a permanent spot. The streets of Seongsu-dong are unique, although it is increasingly called the Brooklyn of Seoul. It's a mix of everything. In addition to countless eateries and coffee shops, you will still find plenty of buildings where locals are renovating old junk from items that should actually go into the container given their advanced state of decomposition.
There are relatively many old garages where they are working to replace a completely dented nose of a Masarati (you will only understand what it does here once you have been there). Halfway through one of the streets we come across a Burberry pop-up store. A kind of piece of art in purple and gold, with a large square and a co-branded coffee shop. To enter you must make an appointment in advance. Anyone who thinks they will find things with the famous check here will be disappointed.
The new collection from Burberry

During our stay, Burberry tests out a new collection in Seongsu-dong. The street doesn't yet have a Burberry take-over, but that's how you experience it. The pop-up store is located in some old buildings that have been transformed by simply hanging decorations over them. You can only enter by appointment. The styling is different: fewer checks. There are no prices, you will only hear them when you place an order. Smarter is not possible, because this way you can also test the price level.
You cannot withdraw, when you shop here you are expected to be able to afford everything, regardless of the price. It is also a temporary collection. It probably costs money, but whoever comes here probably has sufficient funds. 10 meters further is a yellow pop-up store from Burberry with hot water bottles that have a nice check. In a few weeks everything will be gone again and another brand will be eager to convert this location into their world again.
It is a pop-up world that changes so quickly, so that the threads you find here can easily form a ball that bursts into hundreds of new ideas. Actually, Diane doesn't have to explain anything anymore. With a little ADHD, you can fill yourself up with creative impulses for another 10 or so new Ioniq models.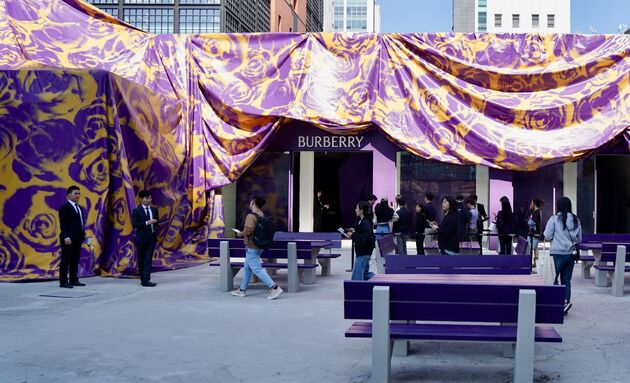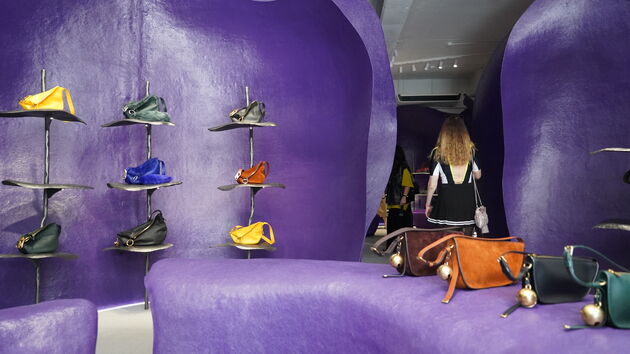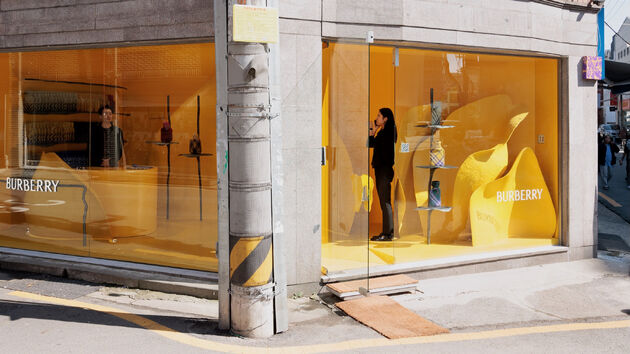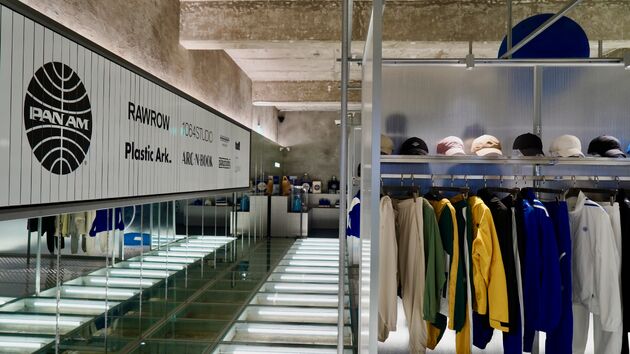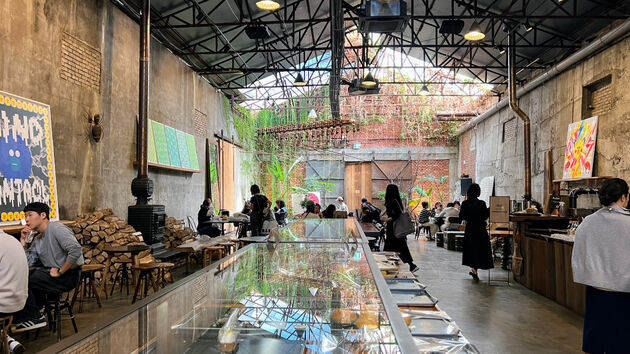 Walking with Simon Loasby through Sinsa-dong
The Ioniq 6 was designed by Simon Loasby, a former designer at Volkswagen, among others. We meet him on the 19th floor of the Anteroom hotel where there is a café with a covered terrace. According to Simon, it is the most beautiful spot in Seoul, especially because it offers a beautiful view of the city through the glass partition.
After many wanderings around the world, he has also found a place here that inspires him. It's the same story. The culture, the atmosphere of the city, the people, anyone who comes here doesn't just leave. His favorite source of inspiration lies below us. Perhaps Sinsa-dong will be the fate of Seongsu-dong in 10 years because this is also a trendy area. Here, however, the real pop-up shops have disappeared and in many places architecture is in charge.
The shops here often change their collections, but they often stick around. It is the area where Michael Jordan opened one of his first concept stores. Away from Nike, with only the Air-Jordan logo. Located in a street with hardly any shops or anything. His name is enough, whoever wants to be here will come anyway. On top of the roof there is a small basketball court where you can play 3 against 3. Only for fans, a place where the lucky ones can play a game of ball every now and then with some unique items at stake. There are now two more of these concept stores hidden around the world. You'd only have to be a blogger with a basketball history to be able to take a look here…
It is also the area of ​​Photobooth shops. Here you go in with others, grab some clothes or other attributes and preferably do a photo shoot with as many others as possible. The places are also popular with Tiktokkers and Instagrammers. The price depends on the number of people and photos. It's fun, but it's not expensive. Afterwards, put everything away for the next person. A concept without staff, which would be virtually impossible with us.
Where Diana Kloster finds threads is in her creative working environment, this is precisely a place for Simon Loasby where you can gain a lot of inspiration, especially conceptually. You cannot program it, but you can observe it. The fact that the Ioniq 6 has acquired the shapes and style it now drives around started somewhere on the street.
If you put it all together, you can say that the design culture here in Seoul is on the streets. The only question is whether you also see it and whether you can translate all the stimuli that pass by into tangible ideas in all facets of design.