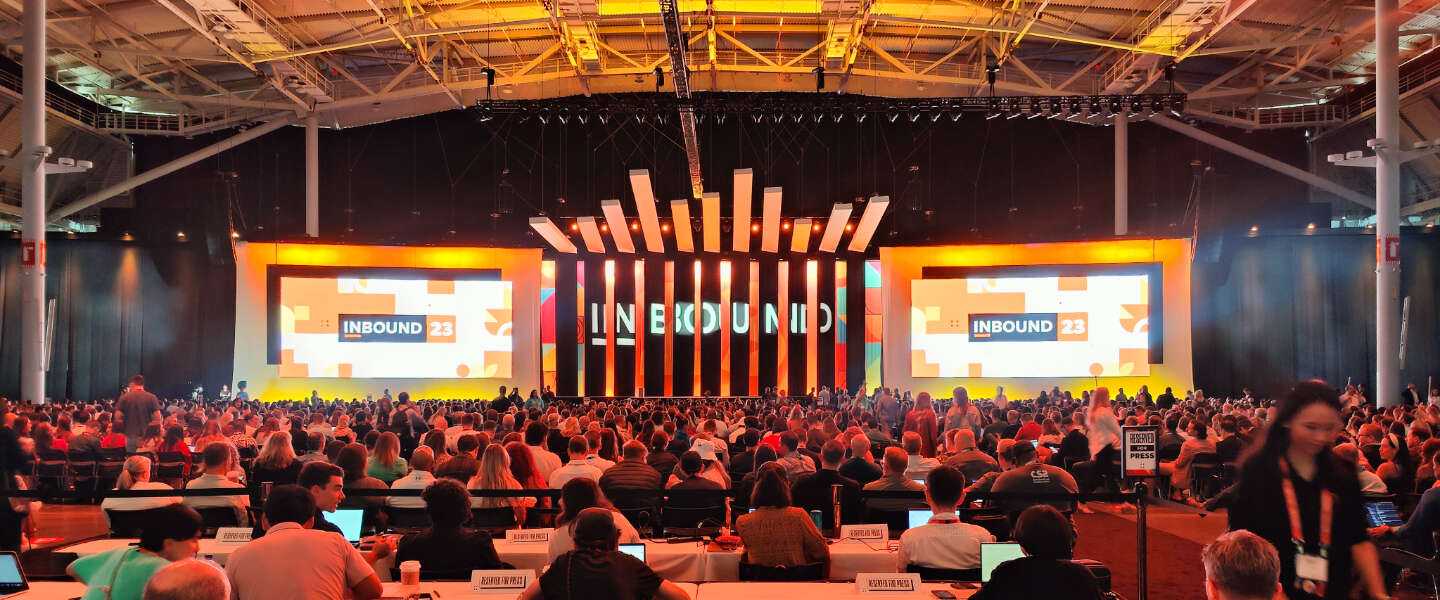 HubSpot revealed at its annual event Inbound to add AI functionality to its software. There will be a special HubSpot AI section in which all kinds of functionalities with artificial intelligence will be added. It hopes to help SMEs grow by improving team productivity.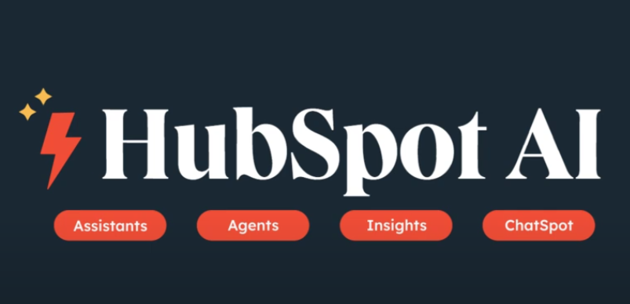 Hub Spot AI
HubSpot is software that allows you to better serve customers and is used by well-known brands such as Reddit, Eventbrite and Tumblr, among others. You can create 'customer cards' in it, but it is more than a CRM and also offers integrations in all kinds of other software, for example. And even without those integrations, it is more than a CRM, especially now that AI capabilities are coming to the software. CEO Yamani Rangan says: "Customer expectations are changing and companies now have the opportunity to leverage AI." She believes AI will drive connectivity at scale. "Generative AI is transforming the way we need to work." Indeed, AI is there now, and we can get much more out of it. Partly for this reason, HubSpot makes part of the AI ​​capabilities around campaigns available for free.
In HubSpot, that means concretely that AI assistants are added. These are generative AI tools to strengthen service teams, but also marketing and sales teams. They can help with brainstorming, content creation, reporting, and even website development. AI agents are something else: those are tools that you can use to automate customer service. Especially if you frequently receive the same type of questions from customers, you can respond quickly and yet with a human tone to live chat and e-mail, for example. However, the agents are not yet in the upcoming update: that will be early 2024.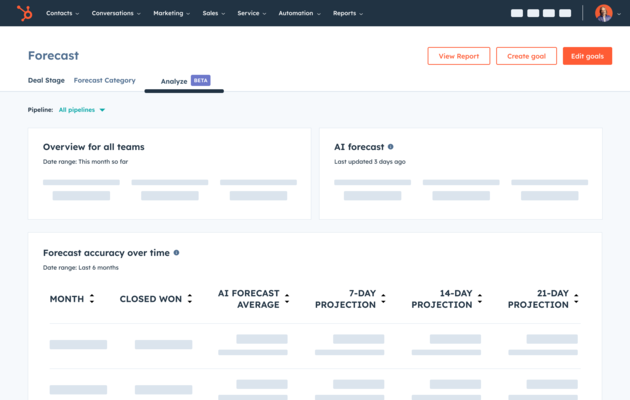 ChatSpot is ChatGPT
AI can also help predict behavior, allowing you to make better analyzes and get recommendations, with which you can anticipate better and, for example, buy extra, advertise extra or take other things to meet demand ( or to give it an extra boost). Finally, HubSpot will also use ChatGPT: the chat program is called ChatSpot within the software and it has been in beta since March 2023. It generates 20,000 prompts every week, so customers clearly love the feature.
HubSpot has also announced a new Sales Hub. It recognizes that budgets are shrinking these days and therefore it often takes a little longer to close deals. In order to be able to continue to update properly, a new Sales Hub has been developed. This includes a 'prospecting workspace' in which you can do all your prospecting work and there is more focus on that subject. Currently it is still in public beta. Even more interesting is the lead management and reporting: it allows you to organize, monitor and prioritize leads. This way you get better data output and visibility for sales and marketing. The lead reports are still in public beta, but prospecting will be possible immediately when the Sales Hub appears.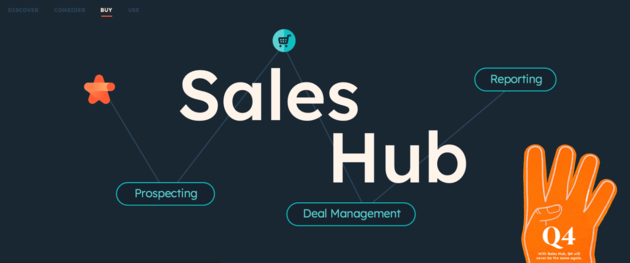 Close cooperation with LinkedIn
In addition, intelligent deal management and forecasting are added, which also involve AI. AI Forecasting is currently in closed beta, but can leverage HubSpot's predictive AI to predict future sales based on past sales. Accuracy could be improved by up to 95 percent. In addition, there are Deal Insights and Deal Labels, which help reps prioritize deals and automatically categorize deals. Then there is planning and transfer, with which you can easily put prospects on the right sales person. Reps can schedule meetings on behalf of other people and route forms that come in through the website, for example.
Finally, Hubspot will work more closely with LinkedIn. It becomes easier to link LinkedIn Sales Navigator to Hubsports Smart CRM to get more out of that business social medium. It will enter closed beta later this month.
So there's a lot coming up for HubSpot, with artificial intelligence predominating. Keep an eye on DutchCowboys for more information from Inbound 2023.