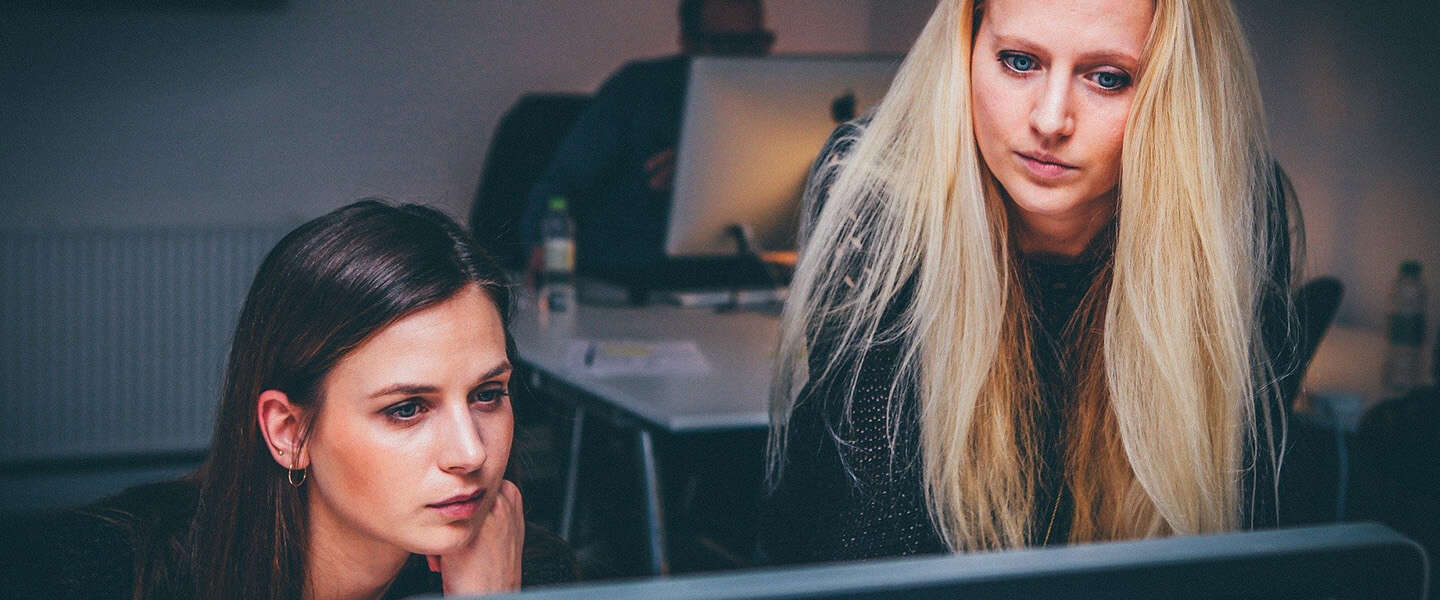 Digital literacy is good in the Netherlands. According to Statistics Netherlands, we in the Netherlands are the best country in all of Europe in terms of digital literacy. That is good news, but it appears that we still have many blind spots. Moreover, 83 percent of Dutch people are able to perform basic digital skills: and we think that could be a little more. This is how we together ensure that there is better digital literacy in the Netherlands.
Basic digital skills
83 percent is a good number, but it means that 17 percent of Dutch people do not have basic digital skills. This makes it more difficult for these people to participate in society and of course we do not want to exclude anyone. At the same time, it may be time for some technologies to be embraced by everyone. Just think of PostNL, which no longer leaves notes in the door, but sends notifications in the app.
It is often wrongly thought that it is only the elderly who lack basic digital skills. That's not a crazy thought: as you get older it actually becomes more difficult to keep up with all the rapid innovations. But we also see among young people that not everyone can keep up equally well with digital. For many people, apps, phones, the internet, social media, are all a piece of cake. But that doesn't apply to everyone. Moreover, the question is where you learn those skills.
Digital dyslexia
You can see it as a kind of dyslexia: someone has a lot of difficulty understanding how equipment works and it is also difficult to get them to understand it. It's also called 'computational thinking' and it has everything to do with a different way of thinking that you need to use computers. It helps to learn tricks that help someone learn to use software. But basic digital skills are not just about software. Privacy is also part of it, for example.
How do you improve digital literacy? One way to achieve this is to start early. For example, giving a child a toy that contains technology so that he or she learns that when he or she presses a button, something happens. But more attention should also be paid at school to children who are not comfortable using the computer. Don't assume that children already know everything with their phones and tablets, but really explain step by step and see who asks questions that may indicate that someone has difficulty with computers.
Accessibility is key
In addition, we can also do more from IT: make websites accessible. This does not only have to do with people who have a visual impairment or, for example, do not have Dutch as their mother tongue. It also has to do with how you display certain buttons for people who find a website extremely overwhelming. Finally, a lot of patience is also needed: if computers and telephones are familiar to you, it is often very tiring to do something on the computer with someone who is not. One person sees it immediately when you say: "Now go to start", while another person starts scanning the entire screen looking for a button called 'start'.
The mistake of people who are digitally literate is that they ignore the problems too quickly and then do it themselves. Or they think that if they show it for a while, it will stick. More time and more patience are needed. No matter how difficult it can be, because for many software works so intuitively: you have to go back to basics. Fortunately, things are going in the right direction in the Netherlands, but at the same time we must all help to address the lack of digital literacy among others.
Part of it is helping to learn the skills and understanding IT better, but another part is to take it out of the taboos. Ensuring that people do not have to be ashamed or feel stupid, but rather give someone the opportunity to show what he or she can do, so that you can build on that. Also ask around you: are there people who struggle with digital skills? How do they want to be helped? This way, next year we will hopefully have an even higher percentage of people with good digital skills.