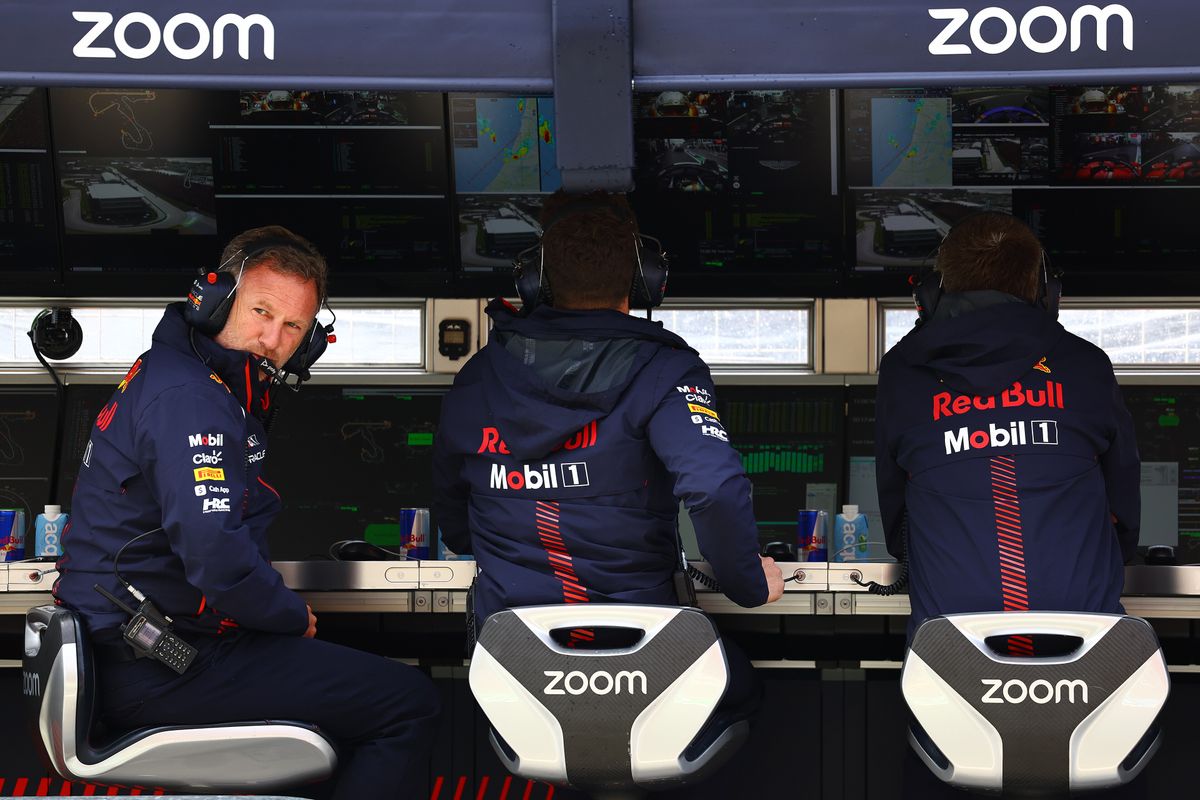 Since the founding of Red Bull Racing, the team has often been looking for a good engine, but from 2026 the team will take matters into its own hands. This poses certain risks, but there are also benefits, Red Bull team boss Christian Horner indicates.
There are currently four engine suppliers in Formula 1: Mercedes, Ferrari, Honda, and Renault. After Honda announced that it would withdraw, Red Bull decided to start building engines itself, and so in 2026 we will also have Red Bull Powertrains. In addition, Audi steps in, and since Honda changed its mind, there will be no fewer than six engine builders by 2026. With ten, or possibly eleven, teams if Andretti Global is allowed to participate, this means that not all suppliers can supply engines to at least two teams.
McLaren, Haas and Williams will not receive engines from Red Bull for the time being
This will certainly be the case at Red Bull Powertrains, with Red Bull Racing and AlphaTauri, but that is initially it, as far as Christian Horner is concerned. "I think we must first learn to walk before we run," the British team boss describes in an interview with PlanetF1 that Red Bull should not take on too much in the early years. "I think it makes a lot of sense to now supply engines to two teams with the same owner."
In addition to Red Bull and AlphaTauri, it is clear that Ferrari, Mercedes, Alpine, and Audi will use their own engines, while Aston Martin will have Honda engines. That means McLaren, Williams, and Haas are the three teams yet to be accommodated, plus possible newcomers. In principle, these three teams do not have to count on a chance at Red Bull, even though McLaren CEO Zak Brown has already visited Red Bull's headquarters.
Horner satisfied with progress made
"We are an independent engine builder," Horner reports. "We have a great relationship with Ford, and that works very well, but we are still an independent engine builder, and that comes with strengths and benefits in the long term." Once the project has proven itself, there is room to offer accommodation to external customers. "We have built up our facilities so that we can supply about four teams with engines, so that is feasible in the longer term."
In the shorter term, Red Bull must mainly ensure that those engines are also competitive. 'We want to establish ourselves first, and integrate a large group of people with our chassis team, and ensure that we work as one joint team. It's a huge, huge project, but we're on that journey and we're making reasonable progress." Helmut Marko previously stated that Red Bull only has to tolerate one competitor in front of it at the moment.