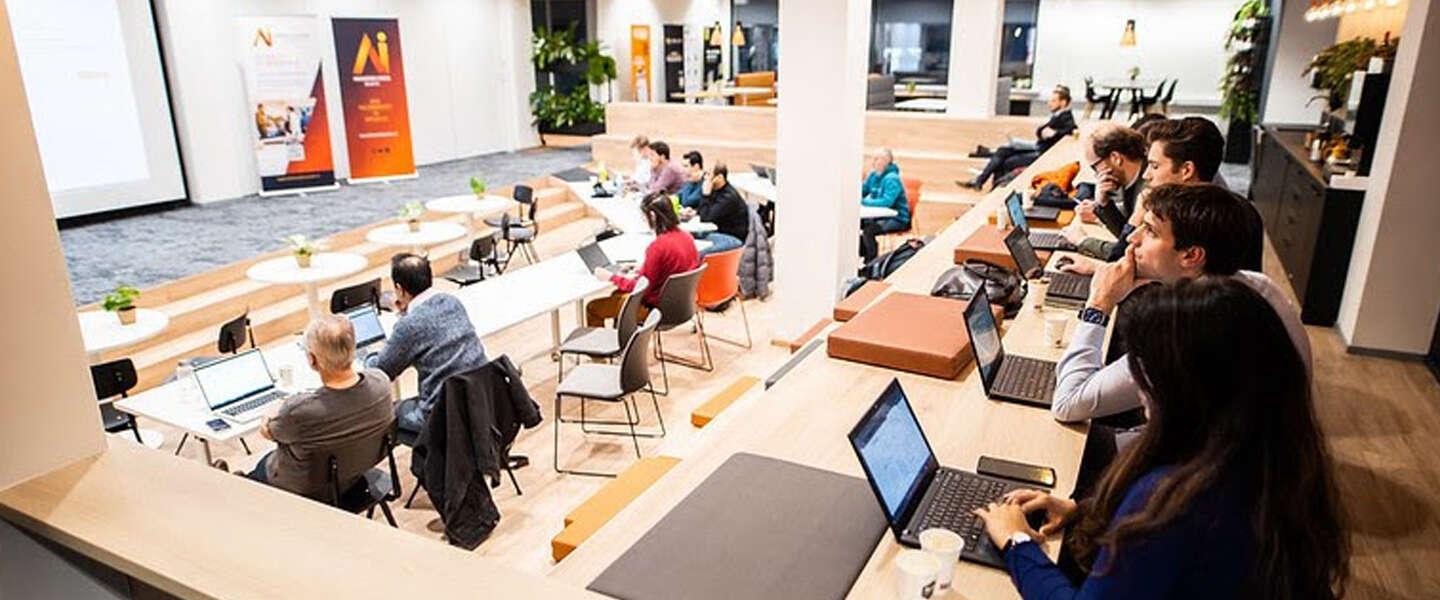 The High Tech Campus in Eindhoven will collaborate with Amazon. More precisely, it will use Amazon Web Services to ensure that artificial intelligence is used more often.
AI Innovation Center
The AI ​​Innovation Center of High Tech Campus Eindhoven wants to share knowledge within the tech industry in that city and to this end, together with AWS, it wants to give a good representation of artificial intelligence and machine learning. They do this by showing how these two applications support, but sometimes even enable, the development of innovations and new products.
AI Innovation Center founder Paul van Son says: "This collaboration with Amazon Web Services (AWS) is important to increase the implementation of AI on Campus and throughout the Brainport region." He believes partners like AWS provide technical knowledge and can help explore a variety of tools and platforms.
Amazon Web Services
Amazon Web Services makes extensive use of artificial intelligence as it seeks to increase access to AI for developers and researchers. The AI ​​Innovation Center at the High Tech Campus Eindhoven was founded to industrialize AI in the Brainport Eindhoven region, so it's a collaboration that fits well. The plan of the two tech companies is to organize educational training and workshops.
It is almost a pity that all this stays in Eindhoven. Many more people and companies in the Netherlands will probably benefit from learning more about artificial intelligence, machine learning, algorithms, and so on. We use it a lot in everyday life, but we actually know very little about it. You hear that it can be dangerous and there is fear that it will take jobs, but the average Dutch person is not very well versed in the subject.
Artificial intelligence
Now the government does have an informative AI test online (the national AI course), but unfortunately it communicates little about this. It was when it first appeared, but a lot has now happened in the field of AI and the course has been neatly updated, but people are not really being called upon to look at it again. Too bad, because there is certainly a lot of uncertainty about artificial intelligence due to ChatGPT and associates. Probably much more than when the AI ​​course appeared years ago.
On the other hand, the High Tech Campus in Eindhoven reaches a lot of people both directly and indirectly. There are 300 tech companies on campus, from gigantic companies such as Philips and Intel to startups. There are 12,500 international researchers, developers and entrepreneurs working on the campus who together make all kinds of inventions and market new products that are used far beyond Eindhoven.