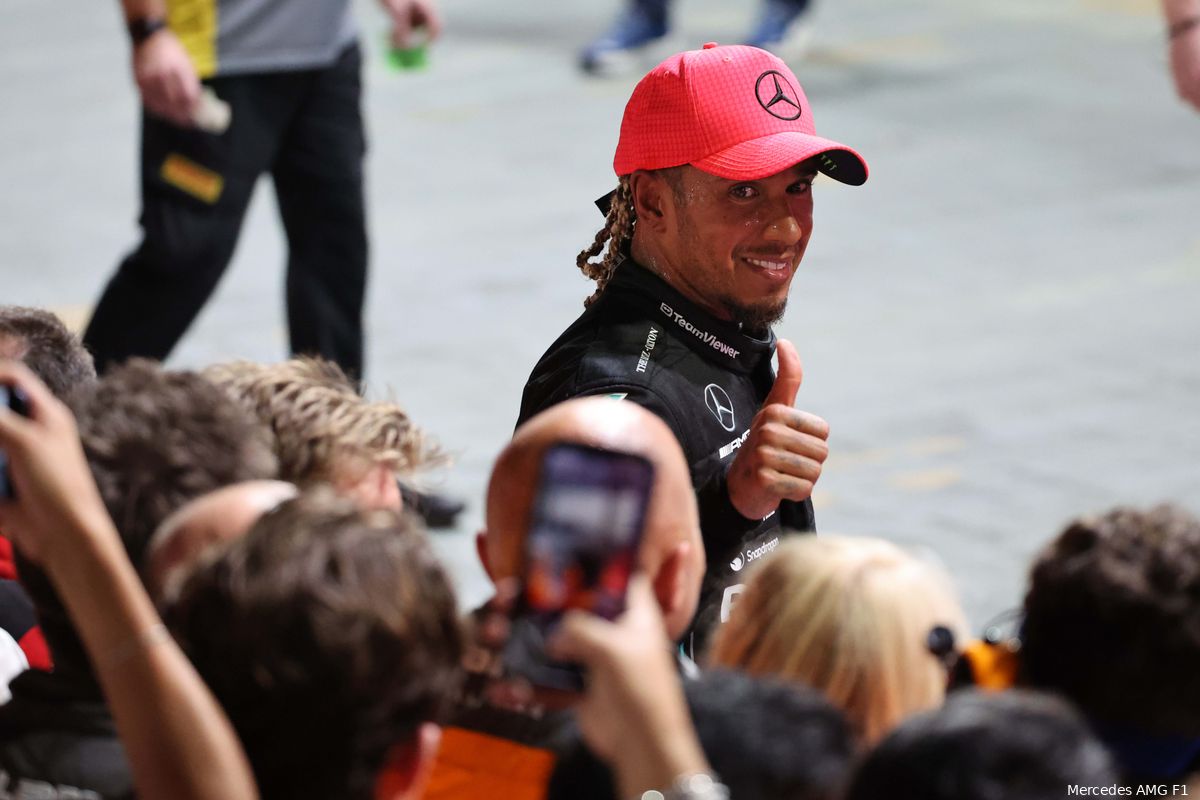 In a recent interview with Mirror, former Formula 1 driver Johnny Herbert shared his thoughts on Lewis Hamilton's career choices and his views on the current situation of the Mercedes team. Herbert, now known for his analysis and commentary, has spoken candidly about Hamilton's decision to stay at Mercedes and how he thought a move to Ferrari could have been a better career move.
The former driver expressed his wish to see Hamilton racing in a Ferrari. 'He is perhaps aware of what could happen at Mercedes in the future and is satisfied that that is his future. Still, I would have liked to see the last part of his career at Ferrari," Herbert explains. Herbert emphasized his belief in Hamilton as the right person for Ferrari and as a perfect match for the team. He believes Hamilton's personality and driving skills would be a good fit for the team. Although Hamilton has decided to stay at Mercedes, Herbert emphasized the importance of luck and mentality in a driver's career. "If he's happy where he is, that's the best mental place for him to be."
Mercedes is making too small steps
However, the former driver also acknowledges the challenges Mercedes currently face in their battle with Red Bull Racing. Herbert doubts Hamilton's ability to win his eighth world title given the performance gap between the two teams. "Based on the last few years, I don't see Lewis winning an eighth title. The car has improved since they switched from the original concept, but they are still a long way behind Red Bull. They're not leading the way.'
Herbert's critical analysis of Mercedes and his desire to see Hamilton in a Ferrari raise interesting questions about the career of the seven-time world champion. However, Hamilton appears determined to continue his journey with Mercedes, especially after the Brit's recent contract extension.