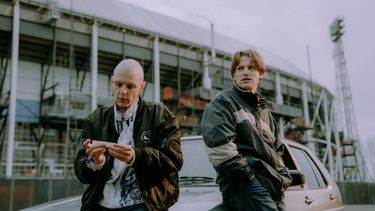 There are those films that you just really look forward to. Hardcore Never Dies is one of those. It applies to many people, because the trailer 'is already so good'. Forgetting everything for 108 minutes, just like the Dutch youth did for many nights to the lightning-fast beats.
160 to 200 beats per minute, that's what hardcore is all about. And get rid of it by throwing ecstasy into your mouth, although we may not be allowed to say that because that was not the case for everyone in the famous hardcore 90s. However, we do see that dark side in the Dutch feature film Hardcore Never Dies, with Joes Brauers and Jim Deddes. But also beautiful images from that time, of course. What about the Nokia and on TV the Uhhh… Don't Forget Your Toothbrush! by Rolf Wouters.
So Metro was happy to go to the cinema for the Film Review of the Week.
Made-up hardcore story after an earlier documentary
It does feel a bit crazy, watching cracking hardcore in a cinema seat. But Hardcore Never Dies is of course above all a story. We already had a documentary in theaters in 2019 with the similar title Thunderdome Never Dies. Nowadays you can watch it on the Videoland streaming service.
Hardcore Never Dies is about two Rotterdam brothers. Of course Rotterdam, the cradle of hardcore and gabber in the Netherlands. Joes Brauers is the neat Michael, a boy who wants to pursue a career as a pianist and works in a tomato greenhouse.
Unrecognizable Jim Deddes
Jim Deddes is his brother Danny, who is already deeply involved in the hardcore scene and dealing ecstasy. He left the family after an argument. From count one he is in trouble, because he has to pay 5000 euros from a not so friendly pill supplier. "Otherwise your head will be shoved up your ass, while your mother will be crying."
This Metro viewer mainly saw Deddes as a journalism intern in Mocro Mafia and the recognition took a while. The actor has visibly lost weight to make his role believable. Wonderful. If Danny has dragged Michael into his world, we also see a completely different Joes Brauers. It results in one of the most beautiful movie posters of the year.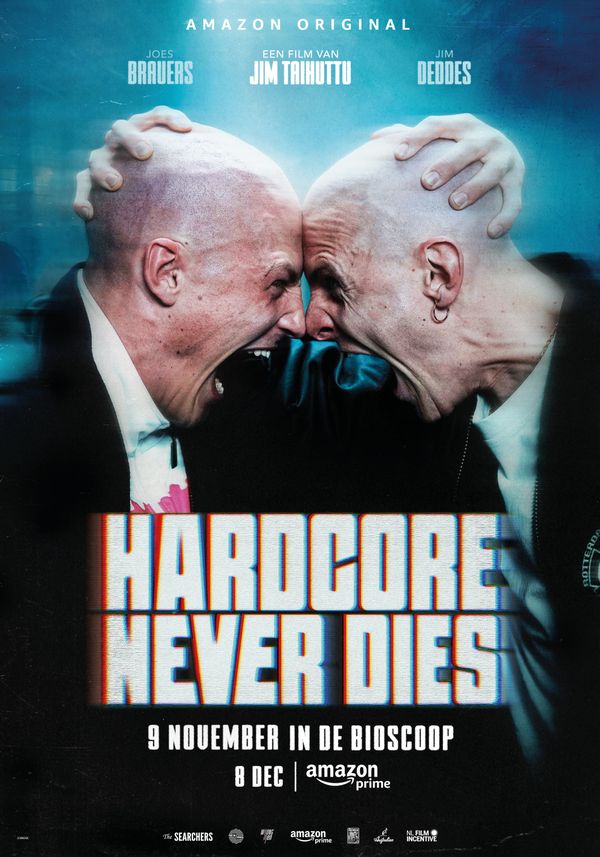 Incredibility doesn't really matter
When Danny honors his little brother with a visit to the tomato greenhouse, it is of course not just to be nice (again). Pills need to be sold. "Friday nine o'clock, Maastunnel. Put on sneakers."
Joes Brauers' transformation into a gabber happens quite quickly and it is a bit unbelievable that he is only 17 years old (in reality the Limburger is 24). But actually these two things are not that interesting, the film is too fun and too harrowing at the same time. Everything goes wrong in this sometimes crazy world. The crazy world always lasts too short a time ('floating between heaven and earth'): the pills no longer work, or the money earned is spent far too quickly. Hardcore Never Dies will see how it all turns out.
Besides the misery, there is a lot to look at with a smile. This is how people of Jesus Lives! at hardcore events to point out to partygoers "that there is nothing good in there." We recognize Maxim Hartman in one of the doormen.
Thumbs up for Hardcore Never Dies leads
Joes Brauers does what he can in this hardcore film: very good acting. We don't do him justice if we say that you wouldn't expect anything less from this guy. Then again he appears as a chaplain in a musical (Diary of a Sheepdog, for which he received a Musical Award). Another time he is an impressive soldier on a peace mission in the film Do Not Hesitate, the Dutch Oscar entry of 2022. Brauers spoke to Metro about the latter film. The actor can actually do everything, but of course that is never a given.
The big surprise of Hardcore Never Dies is Jim Deddes. He's so good at playing a, well, terrible dick. His girlfriend is portrayed well by Rosa Stil. And the role of 'mate' Jordy Dijkshoorn is also nice, in whom we recognize the frontman of 'demolition act' De Likt.
Heel or hakkûh, people! Even though we see a quite dark story here, many will also think back to a time when a lot of fun was had. Whether or not completely screwed up.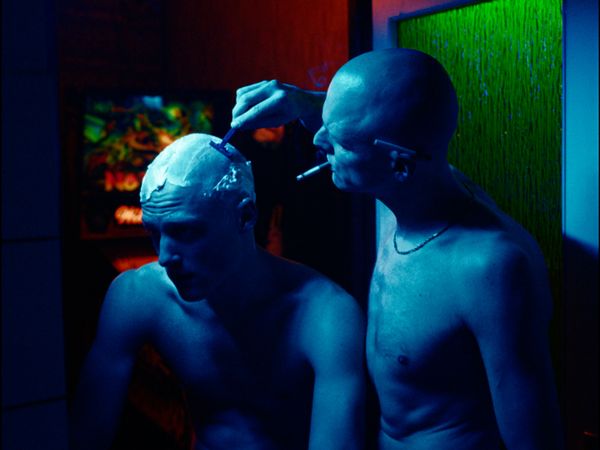 Rating out of 5:4
You can read Metro's Film Review of the Week every Wednesday evening. New titles appear in Dutch cinemas on Thursdays (such as Hardcore Never Dies), sometimes on Wednesdays. Reporter Erik Jonk chooses one every week. Next week: The Hunger Games: The Ballad of Songbirds and Snakes. Which young people are dying again and who is the only one left?