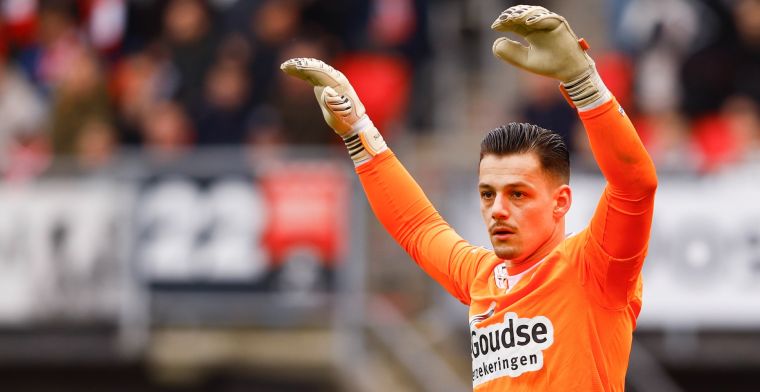 Mario Been foresees a future for Nick Olij in the Dutch national team. Due to the injuries of Justin Bijlow and Andries Noppert, the goalkeeper of Sparta could come into the picture with the Orange, the ESPN analyst expects.
Been foresees a lot of goalkeeper changes in the selection of Orange under the brand new national coach Ronald Koeman. "You have to designate three new keepers. Pasveer never keeps and the other two (Noppert and Bijlow, ed.) Are injured. Then Cillessen and Fleks seem the most logical options to me," said Been at Voetbalpraat.
The former trainer of Feyenoord and NEC, among others, also comes with a more striking name. "And I was thinking about Olij, to let him taste it. He is doing very well at Sparta. That could be an option. I would start with that as far as the keepers are concerned."
Olij is having an excellent season in Rotterdam. The 27-year-old Haarlemmer was under the crossbar in twenty of the 22 league matches this season. In it he only had to fish nineteen times. He kept a clean sheet ten times.
Grab 50x your investment when Ajax settles with Union Berlin!