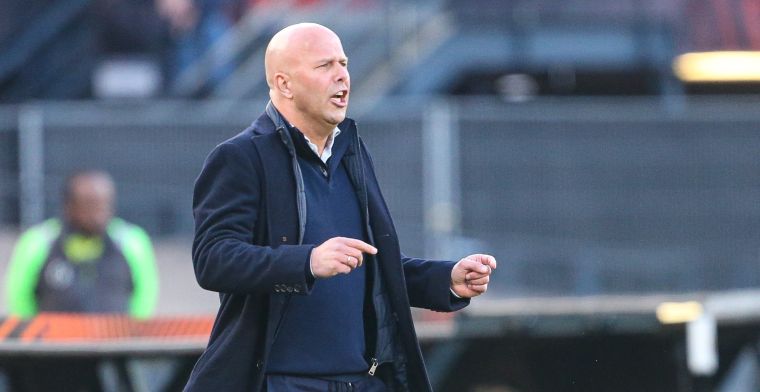 Wilfred Genee reports on Monday evening in a personal capacity that Arne Slot will not stay with Feyenoord. At Veronica Offside, the presenter talks about the trainer's reasons for leaving.
Hugo Borst wrote in his column for the Algemeen Dagblad on Monday morning that Slot general manager Dennis te Kloese would have told him to stay. Genee is surprised by that news. "I heard from people last week that he won't stay anyway," he begins. "Because he doesn't want to run the risk that things can go very badly in the Champions League and that he will no longer be in the picture with the big clubs."
Genee knows another reason for Slot's possible imminent departure. "He wants to be financially independent as soon as possible. That can be easier at a big club." Wim Kieft claims to understand Slot, if the information is correct, while Wesley Sneijder steps on the brakes. "It is fantastic to enter the Champions League with that club (Feyenoord, ed.). If you are lucky with the draw, its value can increase even more."
According to Genee, an exit from Slot at Feyenoord was already close. Earlier this season, Leeds United were interested in the coach. "He wanted to go to Leeds. They wanted to pay four million euros, he found that attractive. Spurs wants to pay even more." Tottenham Hotspur, West Ham United and Crystal Palace are reportedly interested in Slot.

Play €10 and get €50 in Free Bets at Jacks.nl!