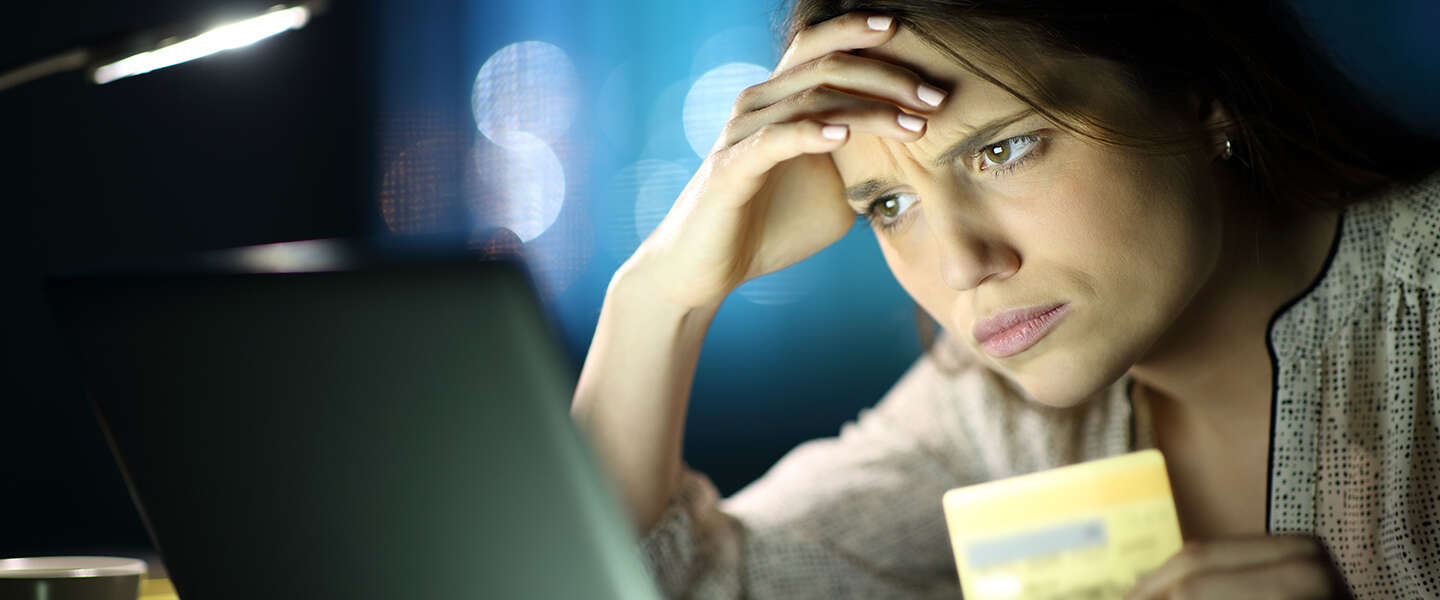 The holidays are just around the corner. Before you know it, Santa will be back in the country, we will have major shopping events such as Singles' Day, Black Friday and Cyber ​​Monday, and we will close the year 2023 with Christmas and New Year. This is also the period when we all look for presents. And of course we prefer to order them online. But you still need to be careful when purchasing online. Because the average damage due to fraud with online purchases is increasing: at 350 euros in the past 12 months, that amount is more than 20% higher than the year before.
There was even an increase of 36% in the amounts reported by victims who reported an amount of €1,000 or more. They jointly spent €365,000 in the past 12 months, while this amount was €277,000 in the previous 12 months. The number of reporters remained unchanged. This is evident from new figures from the Fraud Help Desk. The police's National Internet Fraud Reporting Center (LMIO) expects more than 40,000 reports of purchase and sales fraud by 2023. The LMIO has now had 1,000 unreliable web shops taken offline. That is more than 30% more than in 2022. The ACM, the Consumers' Association and the European Consumer Center also receive reports from consumers who complain about web shops that do not fulfill their agreements.
Many consumers still make online purchases without first checking the reliability of the webshop. While purchasing from unknown web shops in particular is not without risks. The Fraud Help Desk, the ACM, the Consumers' Association, the ECC and the LMIO of the police are therefore working together, just like last year, in a campaign against fraud by fake web shops.
The organizations call for checking unknown web shops in advance.
Unknown webshop? First check reviews, then order

Checking reviews in advance, especially for unknown web shops, can save a lot of hassle afterwards. Research by the ACM shows that over 59% of consumers bought something last year from an unknown webshop: a webshop that they had not previously purchased or heard of. Consumers estimate the risks of shopping at an unknown webshop to be higher than when shopping at a well-known webshop, but they hardly behave differently. At a well-known webshop, 43% of consumers check reviews before ordering something. For an unknown webshop this is hardly higher, only 55%. And this percentage should be much higher, according to the collaborating organizations.
What can you do yourself?

You can of course play it safe and choose well-known web shops such as Bol.com and Coolblue.nl. But there are of course many more niche web shops that are simply reliable.
The most important and easiest thing to check in advance are reviews. Google the word 'reviews' and the URL (web address) of the webshop and view the experiences of others on multiple review sites. Or check notifications and declarations on the police website. With such a quick check you can almost always filter out scammers or web shops that do not have their affairs in order.
"If something sounds too good to be true, it probably is." A commonly used English term, but it certainly applies to online shopping. Like the example below of a Lego scam that you often see on Facebook.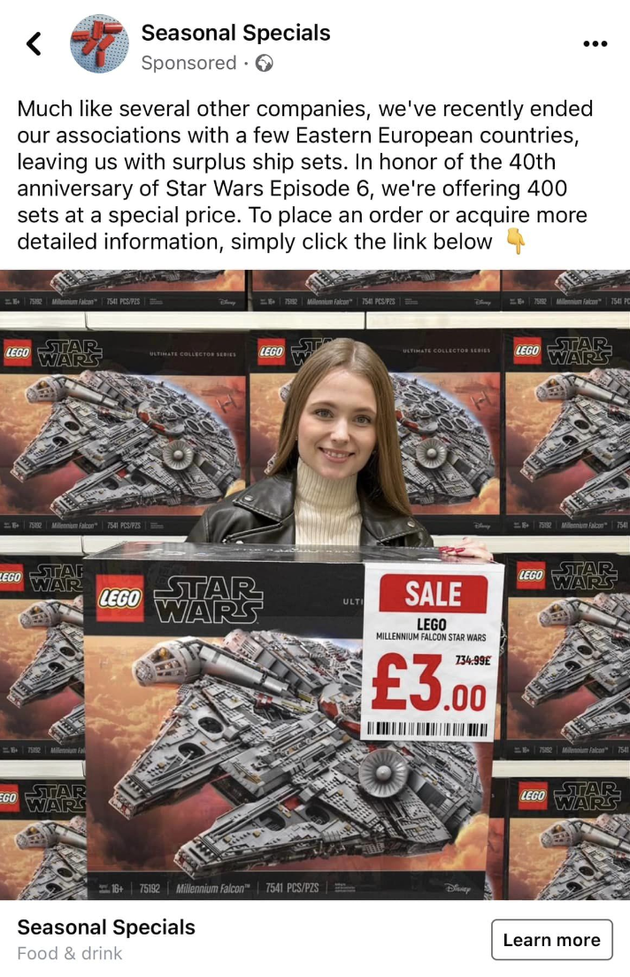 Organizations work together
The organizations involved have different tasks and each highlight the message of the campaign from their own perspective.
The Fraud Help Desk is the national counter for fraud reports and initial advice for (questions about) fraud. Based on the reports, the Fraud Help Desk warns others via their website and (social) media with alerts and campaigns. In this campaign, supported by the Ministry of J&V, they target everyone aged 30 and over through posts on social media.
The ACM is an independent regulator that promotes well-functioning markets for people and companies. The ACM takes action if web shops do not comply with consumer rules, for example in the event of deception, and provides information to consumers via ACM ConsuWijzer.
The Consumers' Association collects reports, investigates sellers, takes action against unreliable parties and warns if you should stay away from certain online shops. In the coming period, the Consumers' Association will pay extra attention to the subject of safe online shopping via social media, newsletters, on their website and in the Consumer Guide.
The European Consumer Center is part of the Legal Desk. The ECC provides free legal advice on European consumer rights and assists consumers who have a problem with an (online) store in another EU country, Norway, Iceland or the United Kingdom. In the campaign, the ECC targets 18 to 30 year olds through social media and online advertisements.
The police are charged, among other things, with investigating online stores where reporters feel they have been scammed. After analysis and investigation, the police take rogue online stores offline and share data with financial institutions to prevent multiple consumers from becoming victims of fraud and an investigation into the suspects follows.
[Fotocredits –  PheelingsMedia © Adobe Stock]