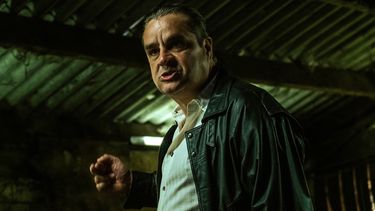 Ferry Bouman and his Daniëlle are back today and that will be good for the fans. After the film Ferry and three seasons of Undercover, everyone can again enjoy eight episodes of the Brabant drug baron and his sweetheart. Metro visited the two protagonists Frank Lammers and Elise Schaap of FERRY: the series in a rather special location.
We are in De Noordkade in, appropriately, Veghel, Brabant. This old compound feed factory was once converted into a beautiful entertainment complex. Ferry's Feesje was organized there last Wednesday. It is clear that fans are happy with a new series as a successor to Ferry as a film and the Undercover series (Metro spoke to Tom Waes about the – provisional – ending). In two shifts, more than seven hundred fans, often dressed in 'camping tuxedos', come to attend the unforgettable Ferry party.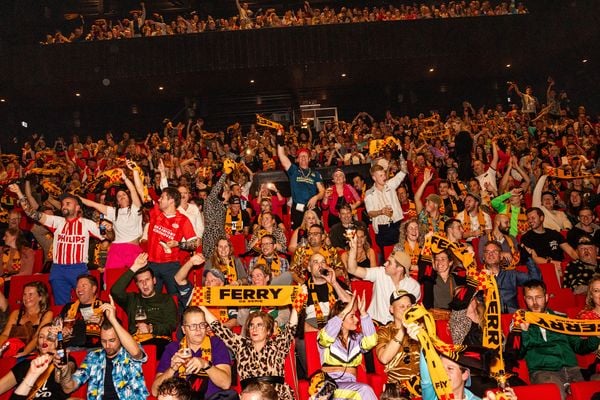 Ferry film set recreated
When you enter, your proverbial jaw drops. Large parts of the Ferry and Undercover film sets have been recreated in a large hall. The heroes of the series, Frank Lammers and 'his mupke' Elise Schaap, are among their fans. They see, among other things, a drug lab, a pub, a caravan with a terrace at the Zonnedauw campsite and Ferry's Frituur. You know, 'cooking is silver, frying is gold'. Once the partygoers have recovered from so much recognisability, they can go to the adjacent theater or watch the first episode of FERRY: the series. The eight in total can now be seen on Netflix. Worldwide.
'New old' story about Ferry Bouman
FERRY: the series takes place between the film, when Ferry Bouman turns his back on Amsterdam ("wasn't much") and where Undercover once started. He lives in a kitschy chalet with his Daniëlle, where he actually kneels in front of his often naive 'Daan' at a party.
Viewers from all over the world pretty much know what's coming: ecstasy trafficking and all the violence that comes with it. Ferry Bouman is the ruthless teddy bear (viewers like him, but also think the guy with an often angry face is a blunt dog). Back from Amsterdam, he has to get a foothold in drugs again in Brabant and Ferry goes into battle with friend John (Raymond Thiry) and brother-in-law Lars (Yannick van de Velde). He does this with a motorcycle club led by Ricardo (Tygo Gernandt) and with the ruthless drug baron Arie Tack (Steef Cuijpers). In the meantime, bride-to-be Daniëlle gets to know the dark side of her great love's business ("I fell for his little heart"). Bouman's voice sounds at the beginning: "The drug lord of the south. You don't just get a name like that."
Fans can participate
Hours before Ferry's Feesje, Frank Lammers and Elise Schaap are sitting at a high table in a good mood. Two very nice people and excellent actors who have been amazed by the worldwide success of Undercover and Ferry in recent years. At the most unexpected moments somewhere on our planet they were recognized as Ferry Bouman and Daniëlle van Marken. In her role as Daan, Elise Schaap says: "Things are going well for Ferry. We felt that fans should be able to share in that and immerse themselves in his world." Frank Lammers, who could also be heard as the ruthless voice-over of Massa is Kassa the night before: "Just a fun party."
The two admit that they can now play Ferry Bouman and Daniëlle, so to speak, with the snap of a finger. Lammers: "Yes, yes, it is no longer rocket science." Schaap: "I think we started Undercover six years ago. By going back into the past in the film Ferry, the characters were deepened and now again. As soon as we wear our clothes again and are in that environment, that will happen very quickly." Lammers: "We have more and more information about our roles." Schaap: "For people who really have no idea, it's great that you can now watch it completely in chronological order. The current series does have consequences. You can actually see Undercover 1 in a different way."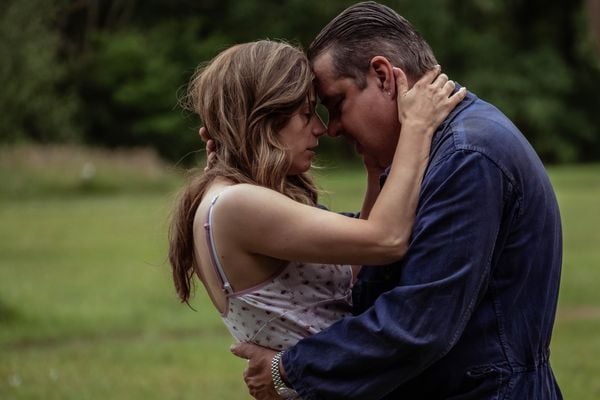 Sympathy for dick Ferry
Frank Lammers is pleased that this Metro viewer can still sympathize with the prick that is Ferry Bouman. "If you are a crook in a series and you only play the crook, then it is not that interesting."
What is the most frequently asked question from journalists about their characters? Frank Lammers makes a dirty face and speaks in a funny voice: "How much does Ferry resemble yourself?" Elise Schaap agrees. Lammers again: "I recently contributed to a cartoon as a voice, when I played a duck. Then I got the same question…" Schaap: "No, hahaha." By the way, question two is 'how you prepared for your role'. Question three: will there be a fourth season of Undercover?, about which there is no news. Elise Schaap: "And people often ask what it is like to be recognized abroad. It happens in the strangest places that you notice that people have seen us. That is of course crazy and a lot of fun."
Jumbo Ferry
Lammers: "Sometimes the strangest things happen. Recently I went to get roti and there were two Surinamese people standing outside. They went completely crazy. On the street a child once shouted 'hey Ferry from the Jumbooooooo', haha. I thought that was very funny." He of course refers to his many years of cooperation in supermarket advertisements.
Schaap: "We now often call people mupke." Lammers with a stern Ferry voice: "Who says that?" His opponent again: "'Oh yes, are you a fool?' you also hear it a lot as a winged statement. And when I perform in Belgium, sometimes I hear 'are you undercover?', followed by a wink… Then of course I laugh a bit sheepishly."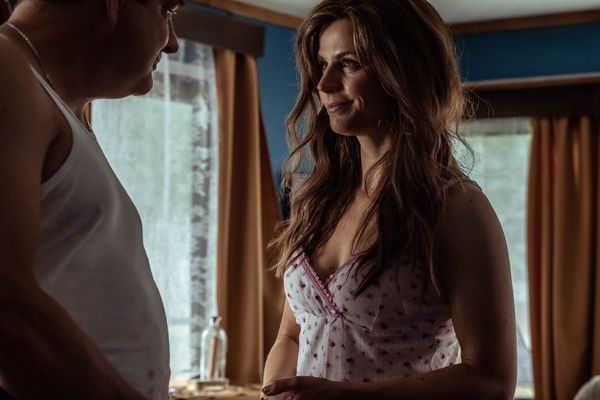 'Looking at my own head? No way'
With Ferry and Undercover spreading worldwide, there are also countries in which the two are dubbed. Do they ever watch those versions? Lammers: "No, I never watch that." Neither does Schaap: "I'm not going to turn on my own work at home, am I? No, man, I don't want to think about having to look at my own head on a free Friday evening, do I? No, really no way." Lammers laughs: "We don't have that much time, I'd rather look at something else."
"It's great that so many people want to watch Ferry and Undercover and that you can be part of that as an actor," says Schaap. "That's what you want, right? I think I would watch it myself, if I wasn't participating. Everything comes together, fantastic." Lammers: "Sure. Look, the whole world sucks right now. In this case, if you can make people forget everything for eight 45 minutes by showing another shitty world… That's why you do it."
Attempt at Brabant
The scripts that Frank Lammers and Elise Schaap see about Ferry Bouman and Daniëlle are always fantastic and surprising, they both think. The writers are Flemish, do they also write those scripts in their own language? Lammers: "They are making an attempt at Brabant. They can write fantastically, those guys, but they can't do that." Schaap: "They have gotten better at it. You can see that they know a bit where we are talking. We do get enormous freedom in this."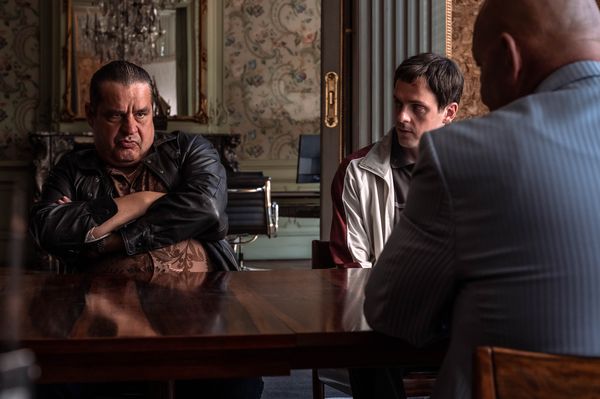 It's Ferry and Daan again
When the phone rings asking if they want to be Ferry and Daan again, there will certainly be a clenched fist of joy. Lammers: "Then you drive there and come home, it's family." Schaap: "And a very nice team. The chalet from the first Undercover was gone and has now been completely rebuilt. That kind of thing is fascinating. We have never seen the chalet since the first series and it immediately feels familiar and good." Lammers: "Except when you smell the bed."
PSV vs Ajax
So much for actors versus journalists. The other side is PSV (Frank Lammers) versus Ajax, which is still at the bottom at the time of the conversation. "Do you want to talk about it?" Lammers asks somewhat triumphantly. He says that he actually didn't bring it up to Ajax players at all, until his friends Viggo Waas and Peter Heerschop started to find it remarkable themselves. Lammers shows three photos that he sent the two. The standings of the Eredivisie (Ajax at the bottom), the standings of the Kitchen Champion Division (Jong Ajax at the bottom) and… the standings of the South African competition: Ajax Cape Town at the bottom with zero points. Lammers: "It's sad, it's sad." The Ferry Bouman head he pulls speaks volumes.