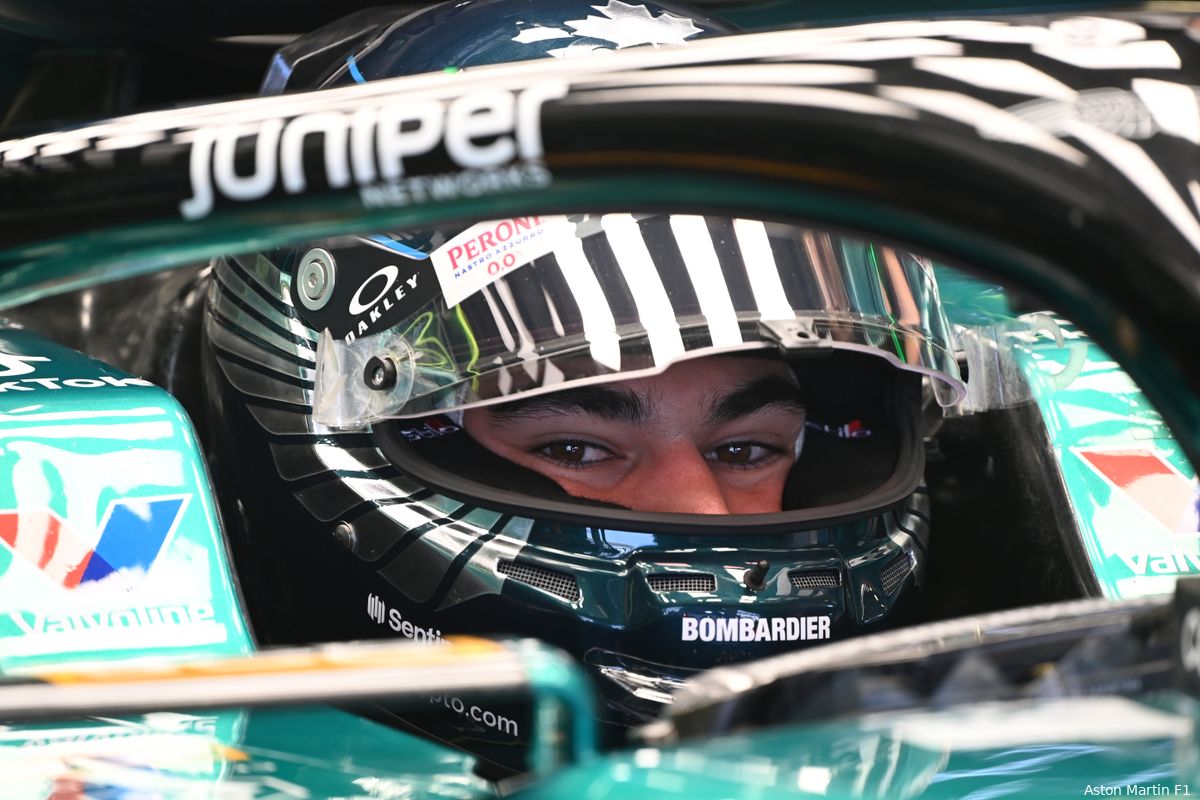 Former Formula 1 driver Christian Danner believes that Lance Stroll lacks enthusiasm and the fundamental passion for the sport and that is why the Canadian should take a hard look. Stroll is underperforming, but his seat remains assured because of father Lawrence Stroll, who still owns Aston Martin.
Stroll is one of the twenty drivers who have the privilege of driving a Formula 1 car almost every weekend, but when you see him walking in the paddock, he doesn't seem to get hot or cold about it. His interviews afterwards are always short and he does not always come across as friendly to the media. The low point for the young Canadian was reached during the 2023 Qatar Grand Prix. After a disastrous qualifying, Stroll threw away his steering wheel, pushed his physiotherapist through the garage and behaved even more sullen than usual during the mandatory media interview. To top it all off, he also accused the FIA ​​commissioners of 'ignorance' after the race.
'If someone works with such little enthusiasm, they lack the fundamental love for this profession, for this privilege of driving a Formula 1 car. I absolutely don't see that with him," Danner said in conversation with Sport.de. "The fact is that Stroll is underperforming," the German continues. Team boss Mike Krack seems to regularly keep his hand above his head, but Danner clearly sees that Stroll's performance is not good enough, especially not with Fernando Alonso as a teammate. 'Whether it concerns sponsors or team owners, there are always sensitivities and dependencies that determine who drives in a team. It doesn't matter that in his case it is his father.'
Danner wants Stroll to ask himself: 'Do I want to continue as a driver?'
According to the former driver, Stroll needs to have a nice word with himself. "I, as Lance Stroll, a grown man, do I want to continue as a racing driver?" Danner says. 'He has to make the decision for himself, is there room for improvement, is it moving forward? If so, what should I do?' The German refers to former Williams driver Nicholas Latifi, who no longer had a seat in Formula 1 after 2022.
He decided to quit racing and start studying in London. "Latifi is a good comparison because he comes from an even wealthier family," says Danner, who advises Stroll to make a similar self-reflection. 'I think this decision-making, about 'what do I want', is now an issue for Stroll. Because: there's no point if I'm just walking around, being grumpy and in a bad mood.'